Wedding at the Abbey Resort Lake Geneva
September 16, 2016
Lake Geneva WI
Pop, Fizz, Clink! Katie + Joe chose a Lake Geneva wedding where Katie has spent many summers visiting her family and still does. This lake has so many happy memories memories for her and her family that it only seemed fitting to be married there.
Katie and Joe wanted a celebration of their wedding filled with family and friends. And a celebration it was! Katie and Joe know how to have a good time and so did all of their guests.
Their wedding was styled to perfection with black and white stripes and gold accents. This whole day was so classic with hints of old Hollywood. Katie was a timeless dream in her Rosa Clara (with bow accents!) gown.  You could just tell how in awe of Katie Joe was all night by he way he looked at her.
The day was all  sparkle, glam, and love.
Katie and joe, your love is fit for an old  classic black and white movie, and so was your wedding day! We were so honored to have documented your day, and wish you nothing best a happily ever after!
So much love, Gina and Tom
Grab yourself a glass of bubbles to swoon over these pics!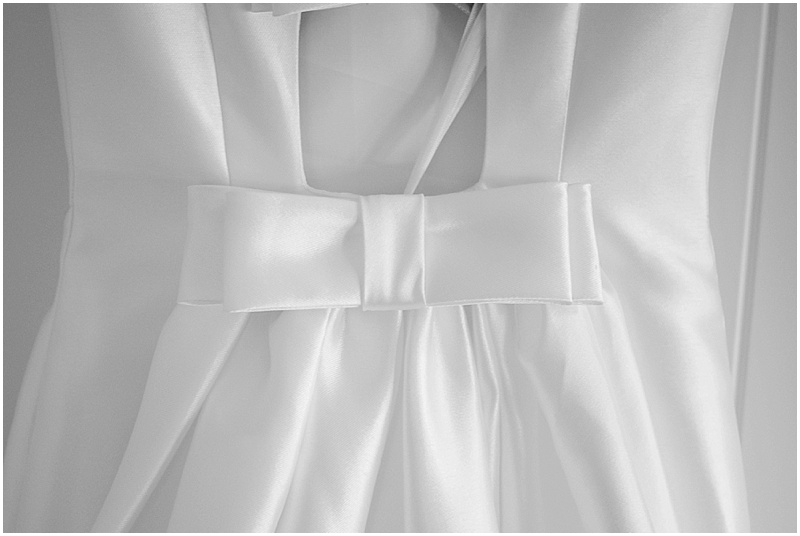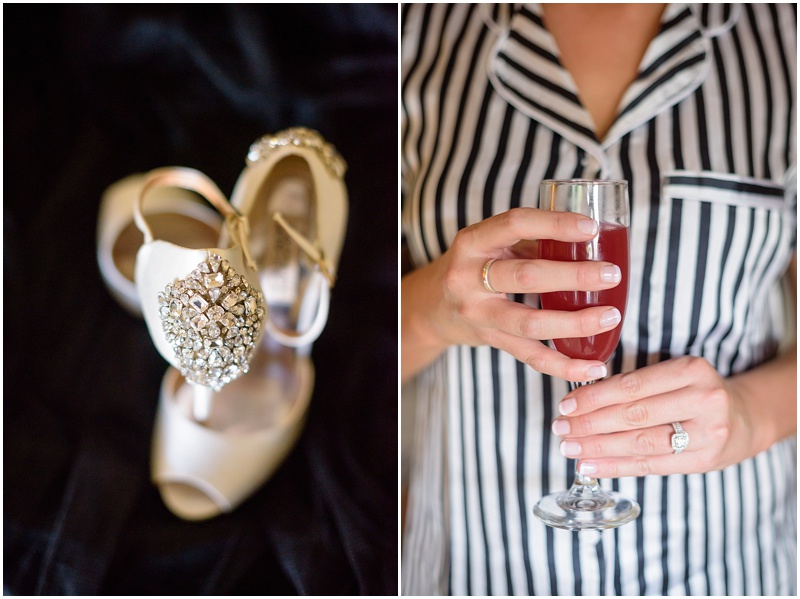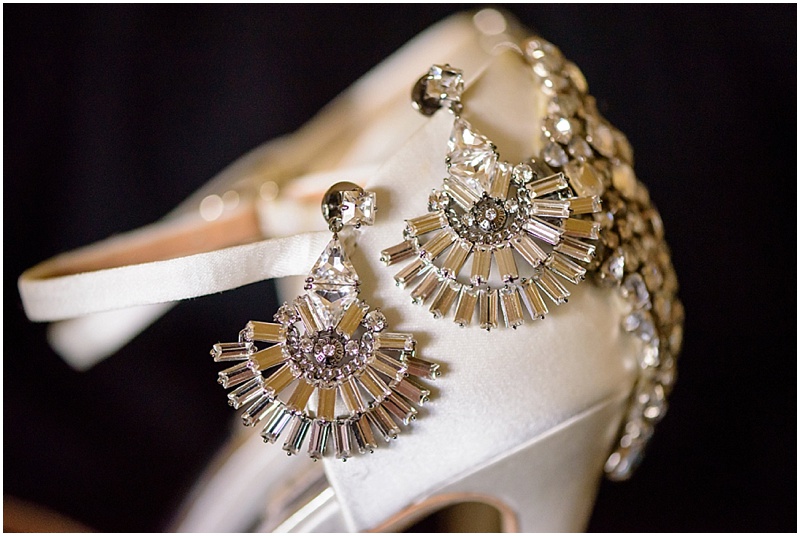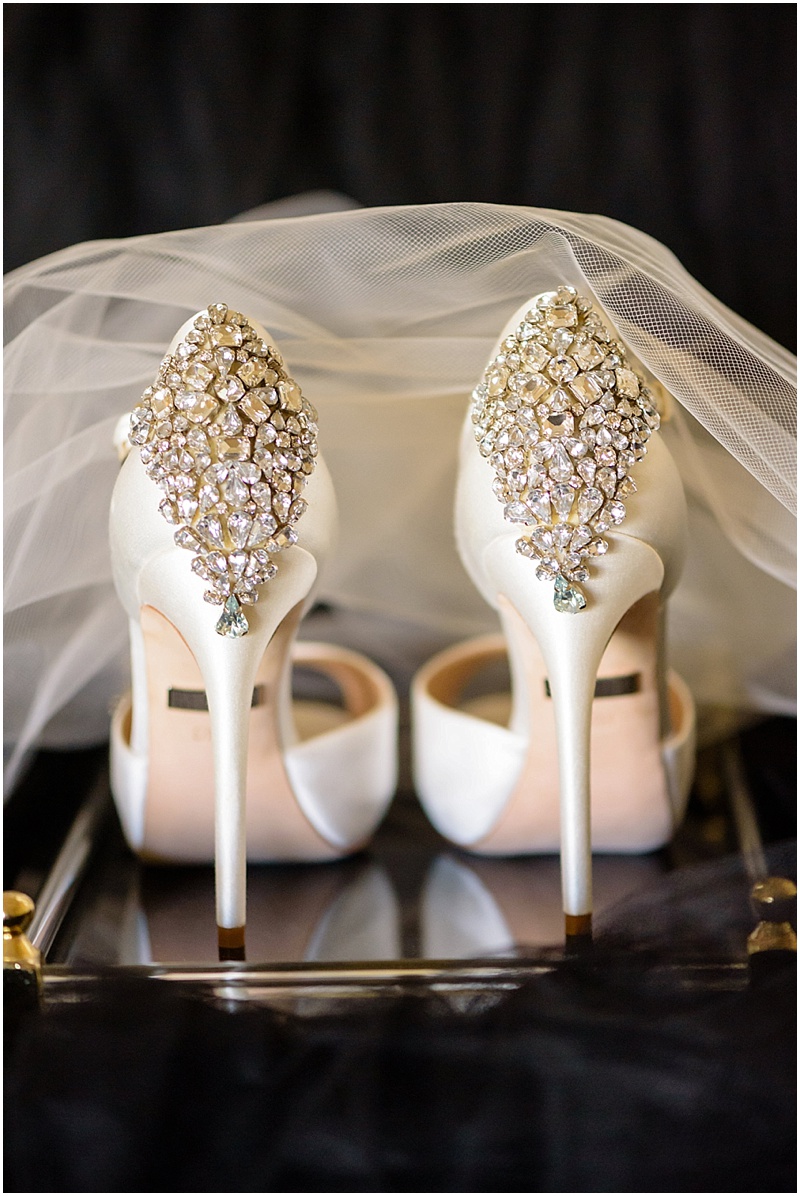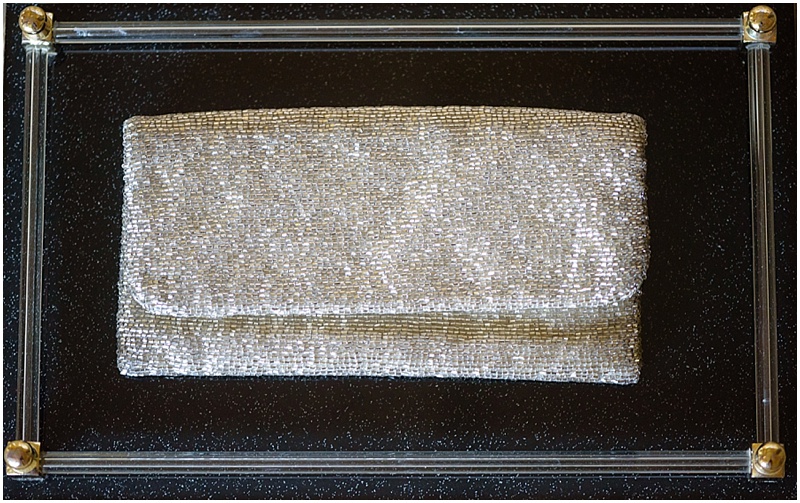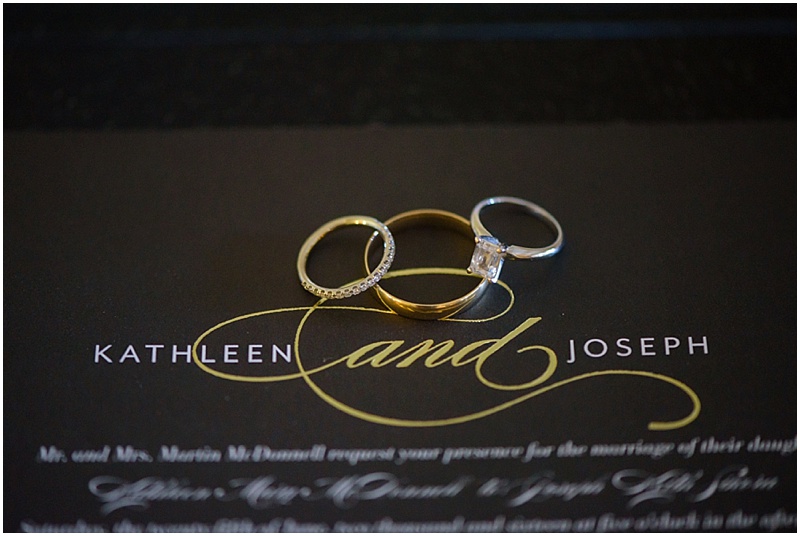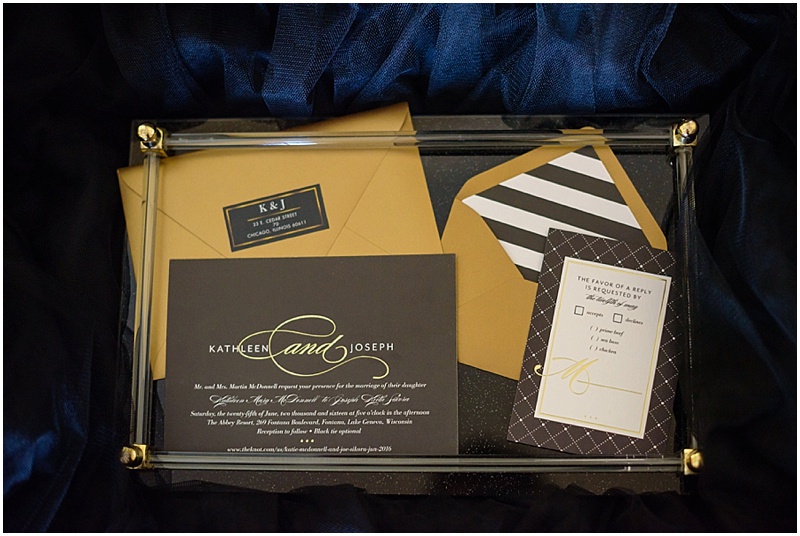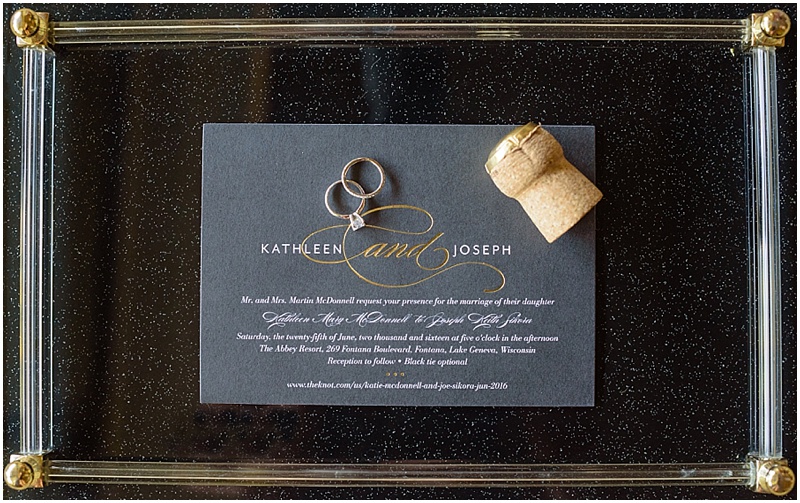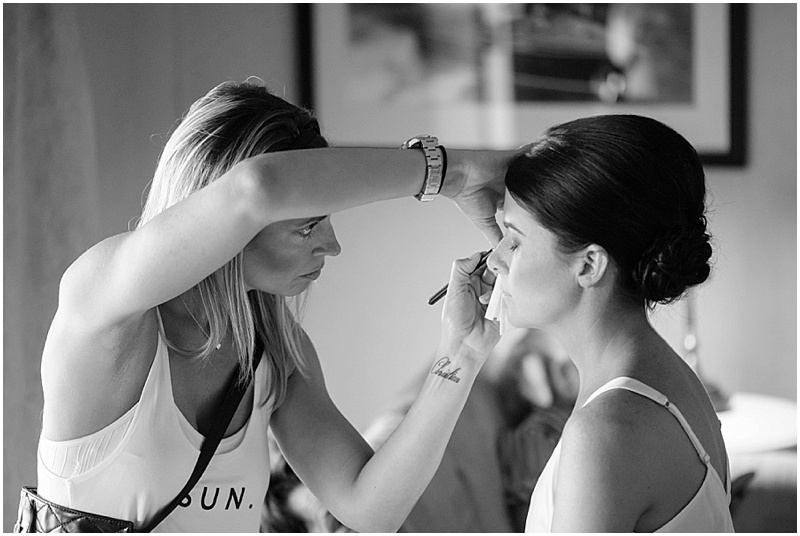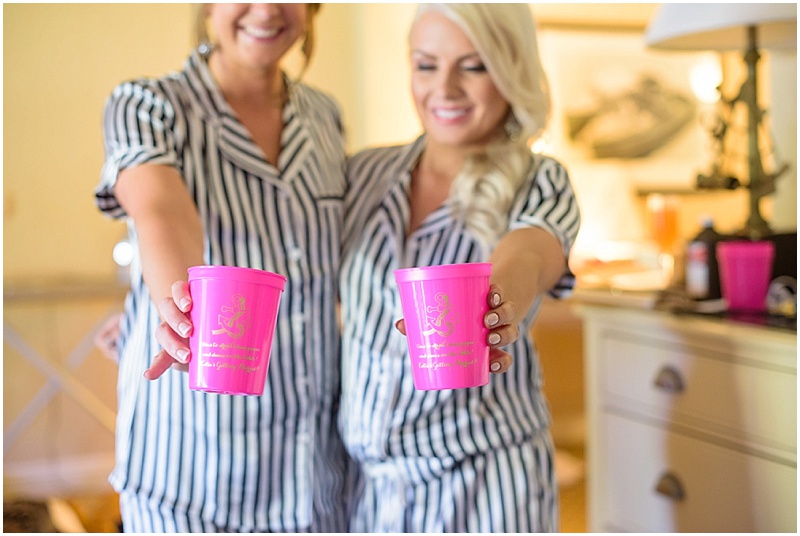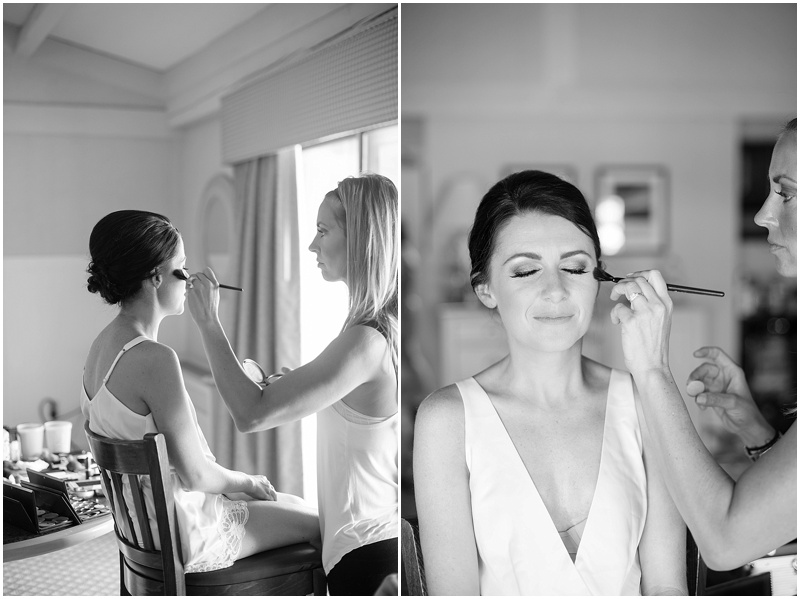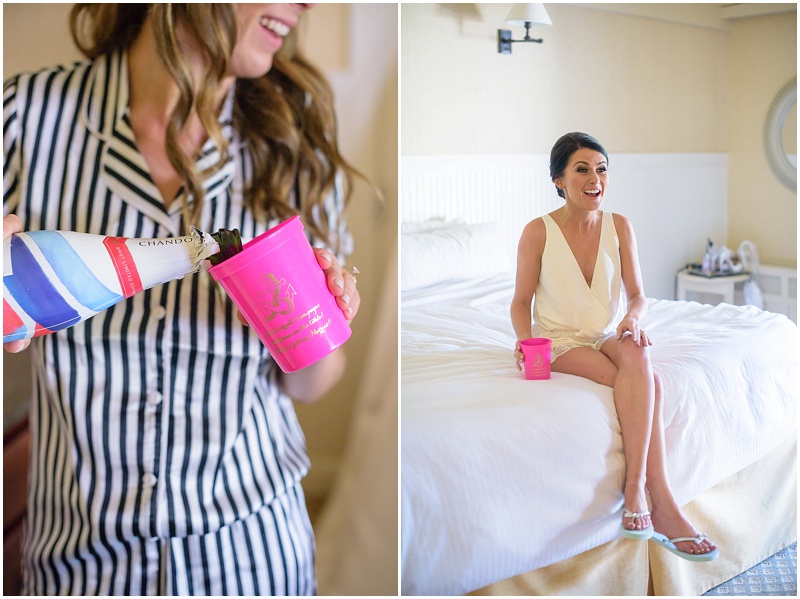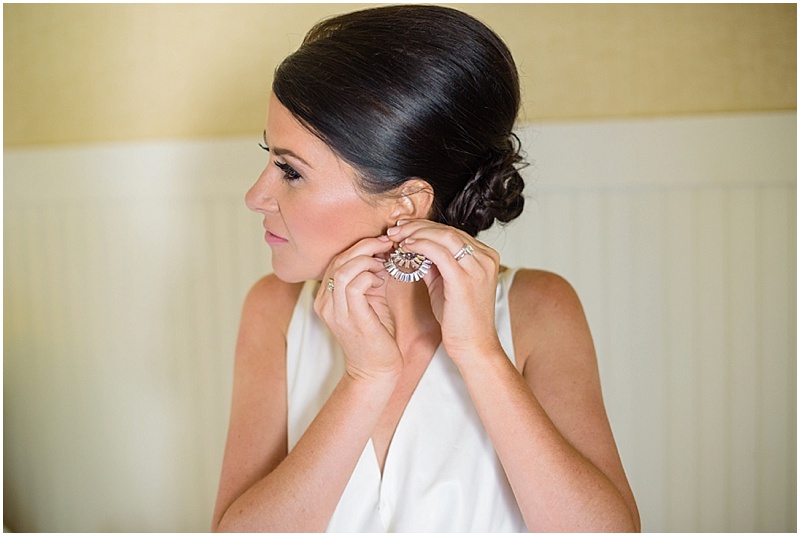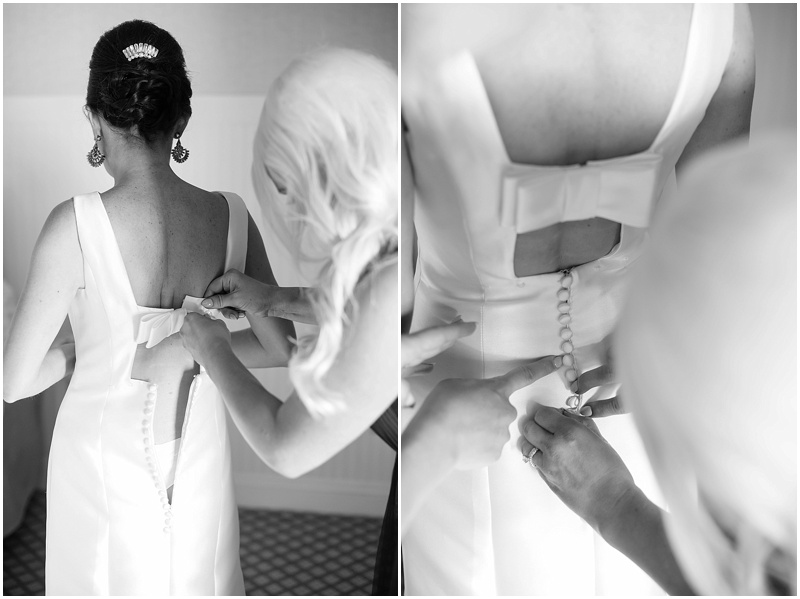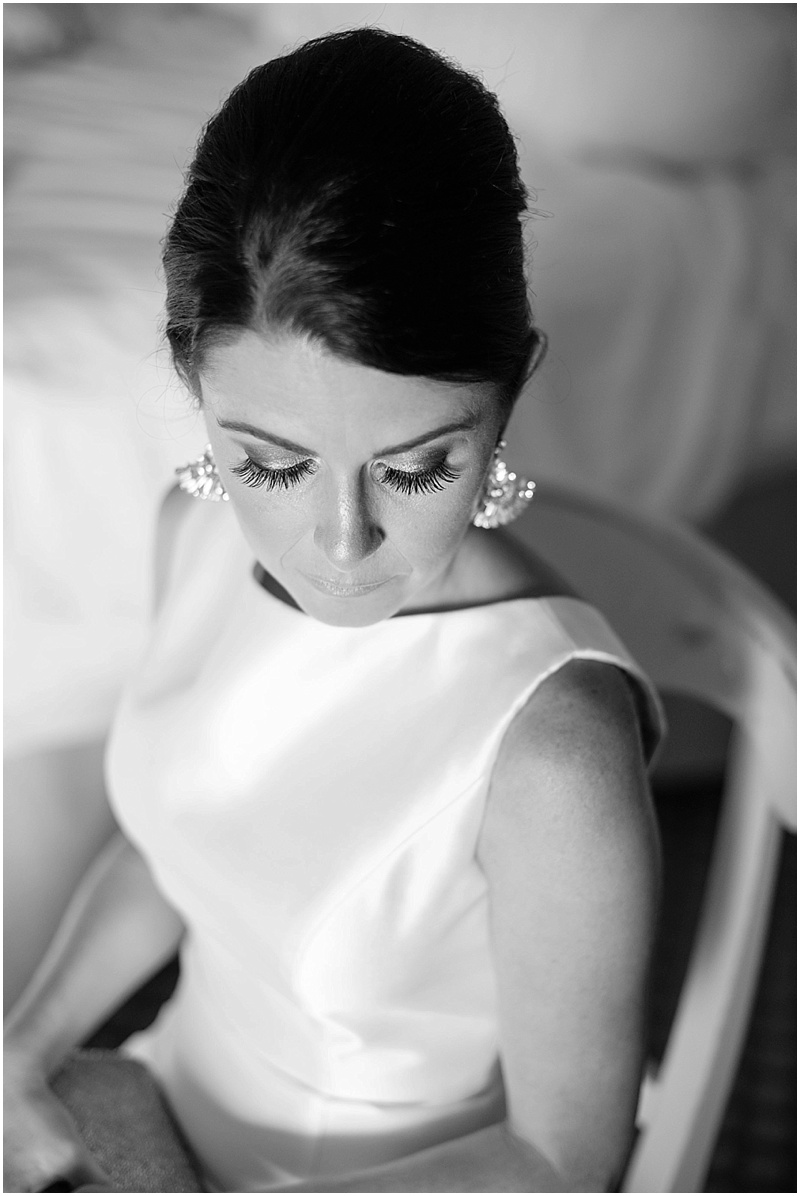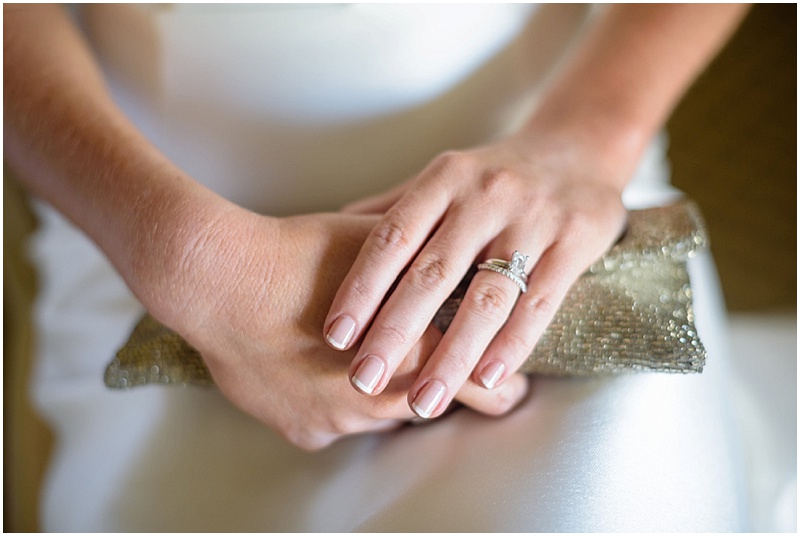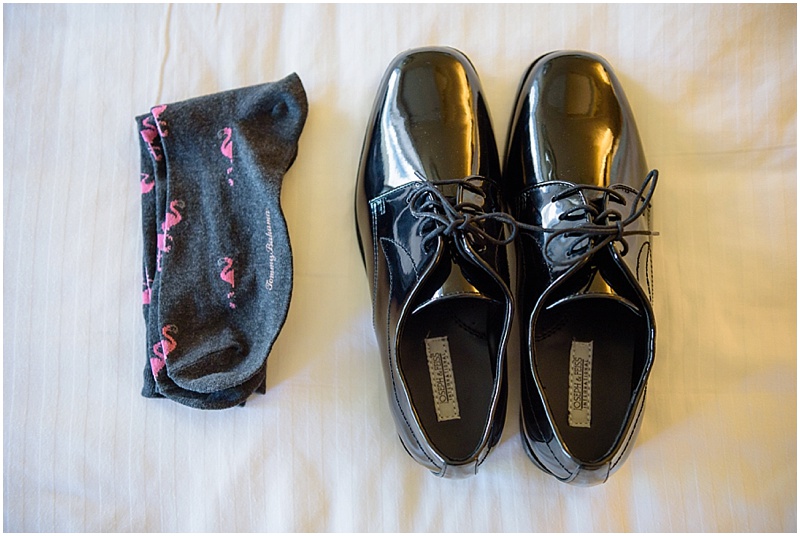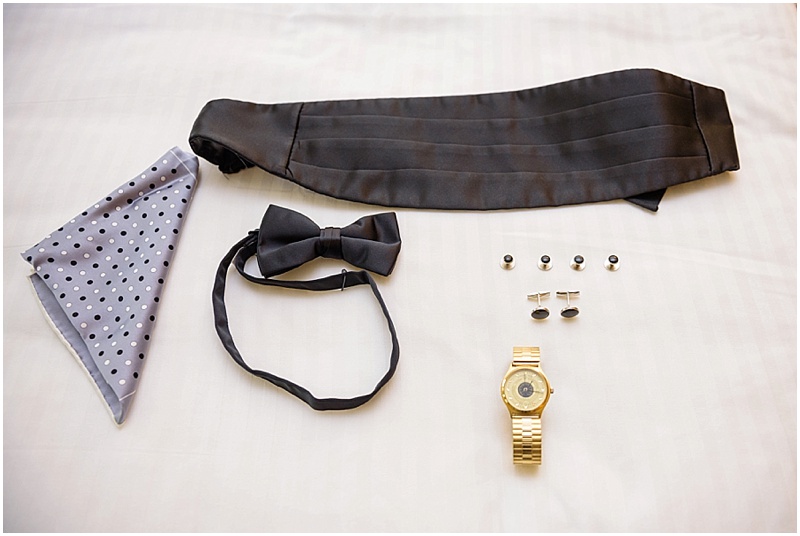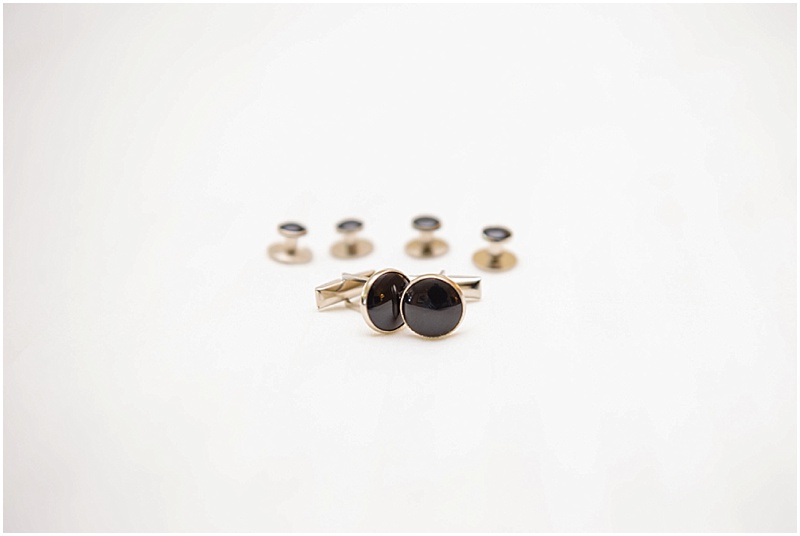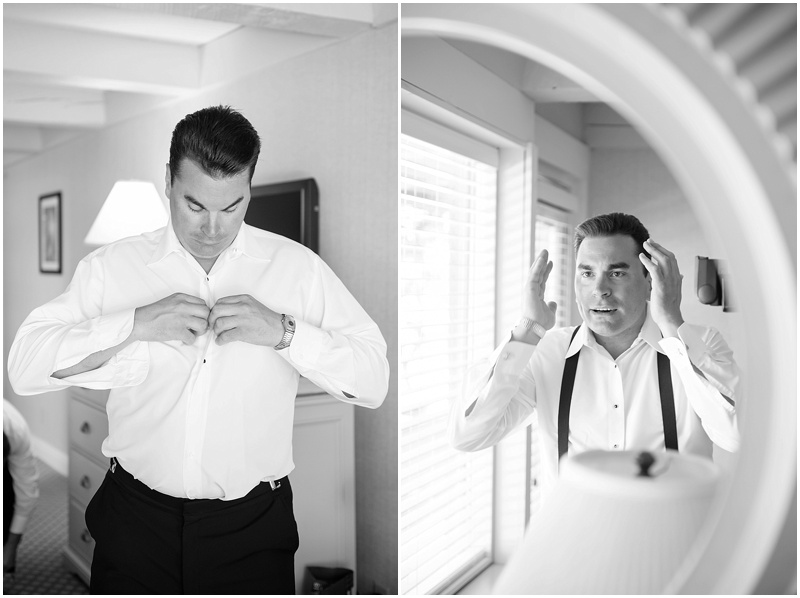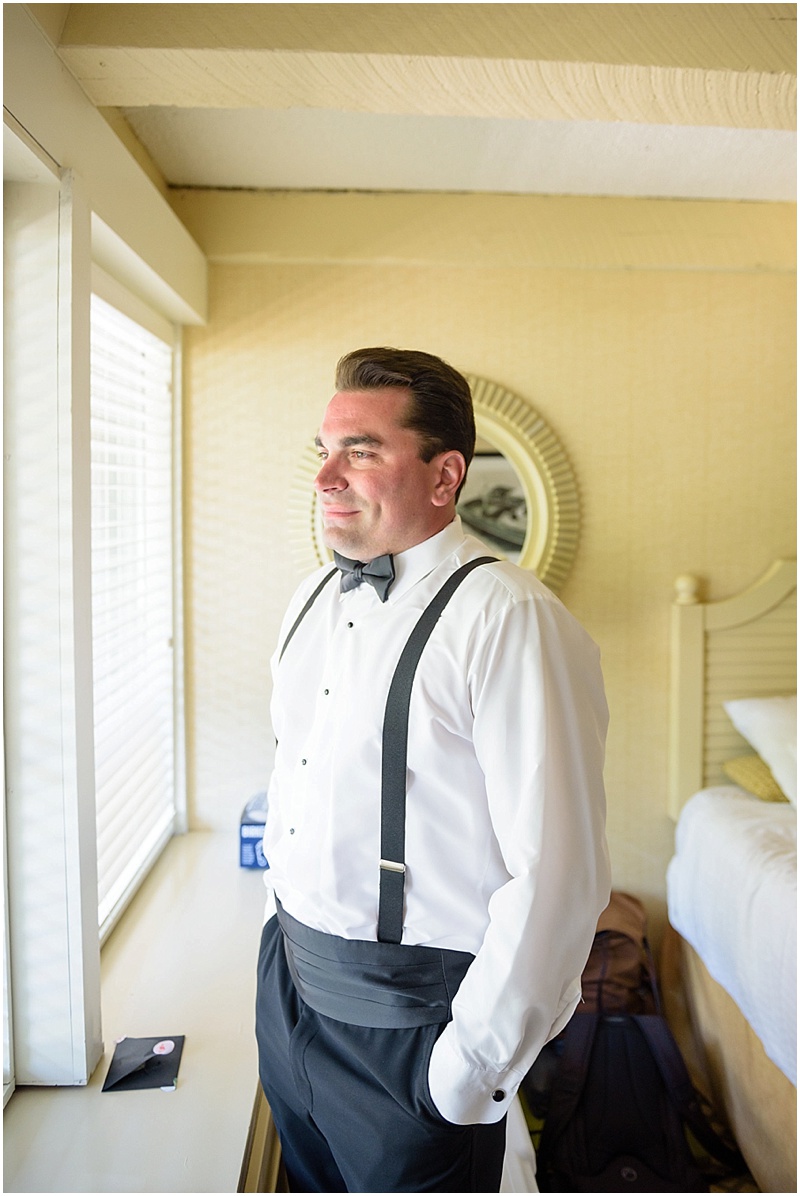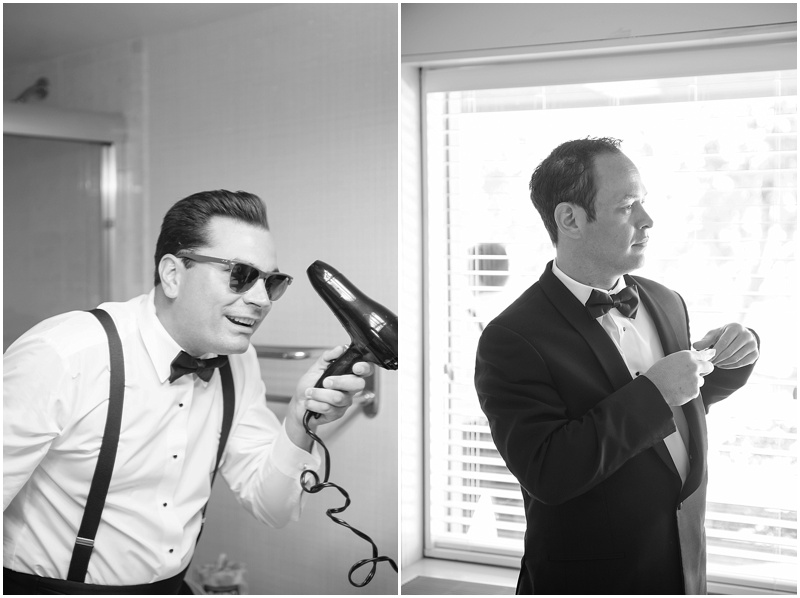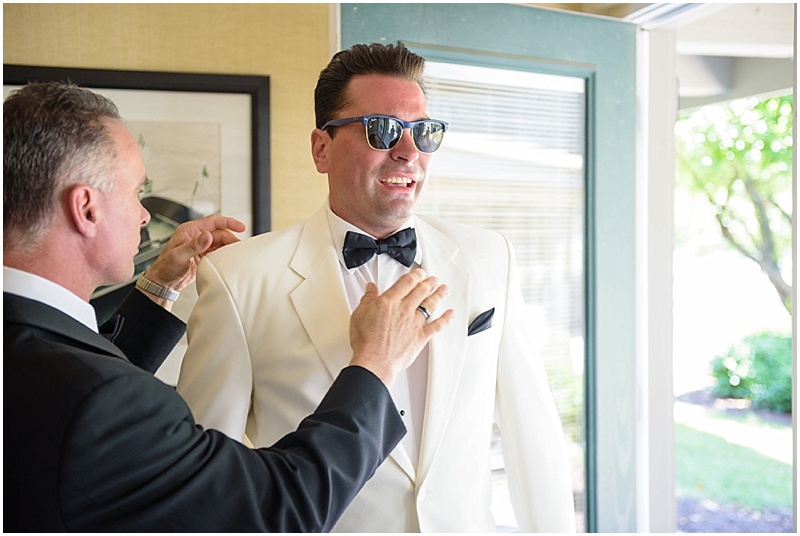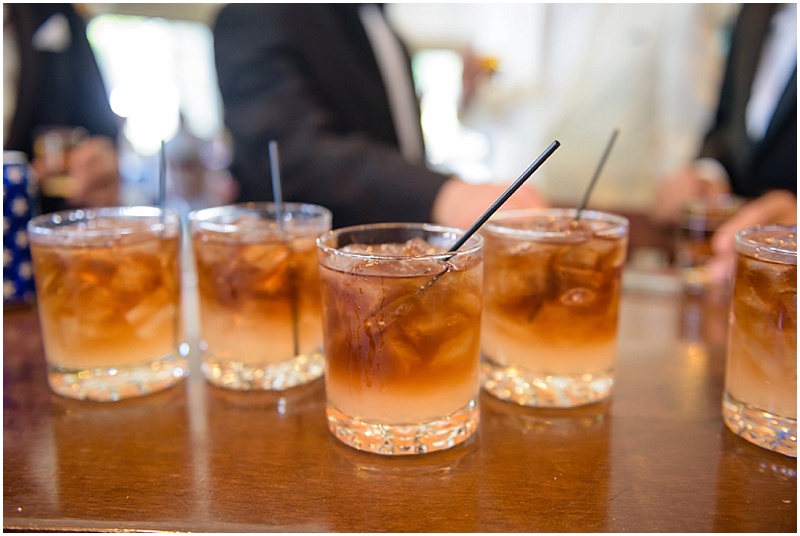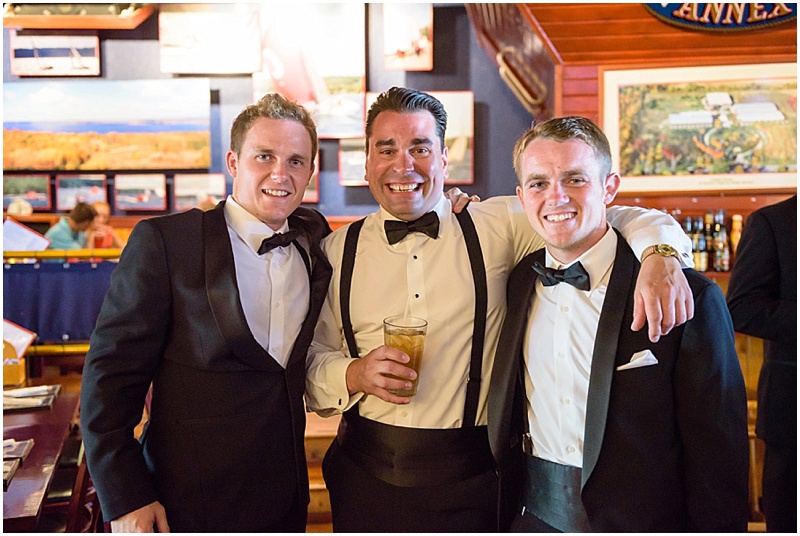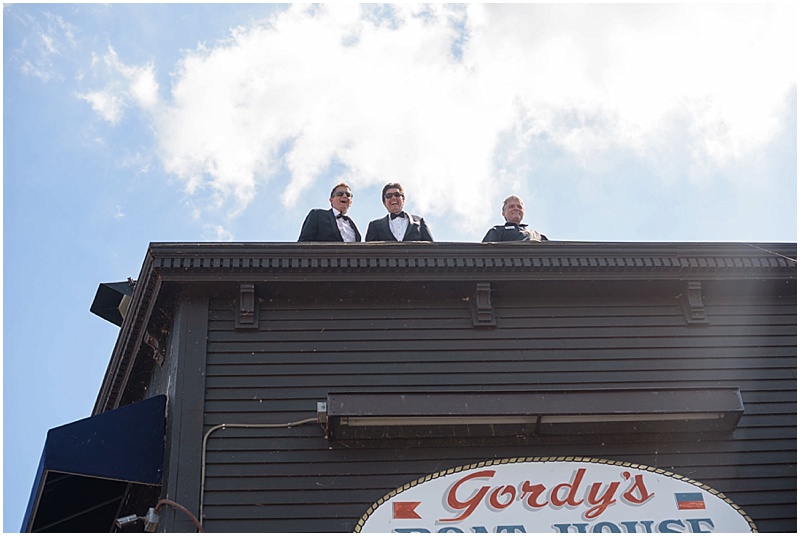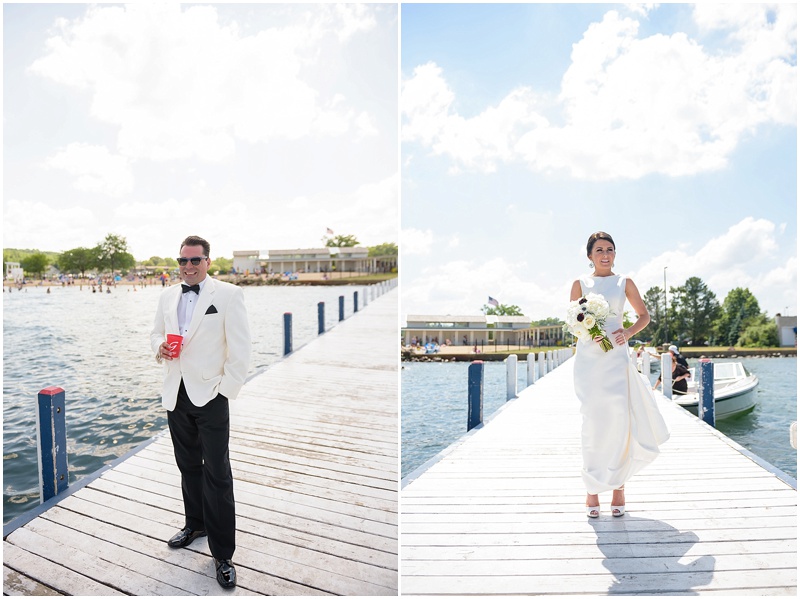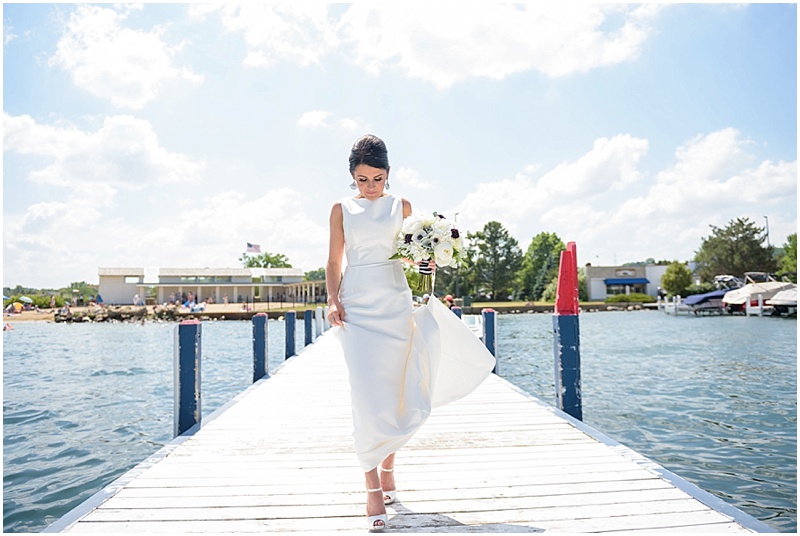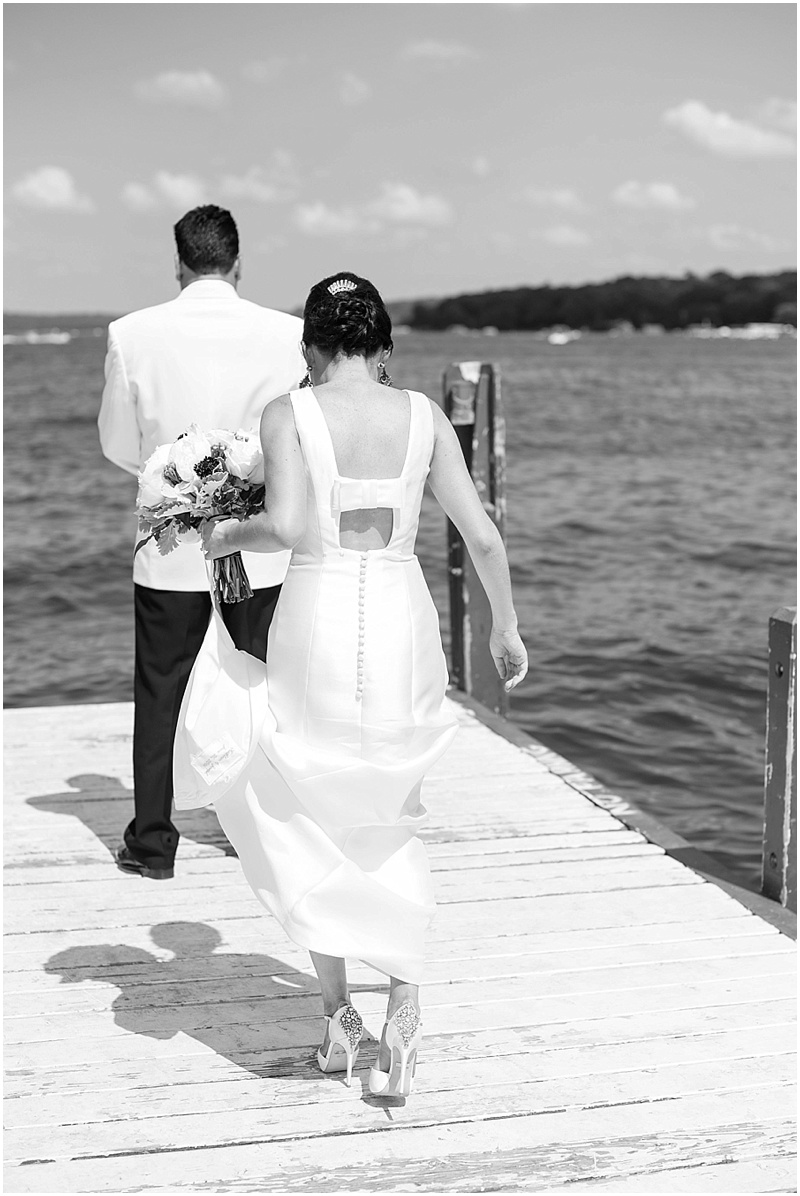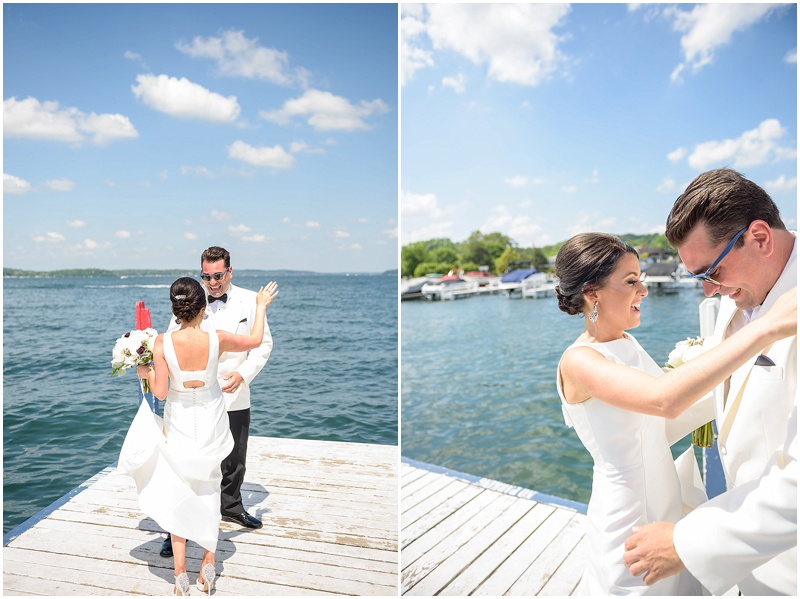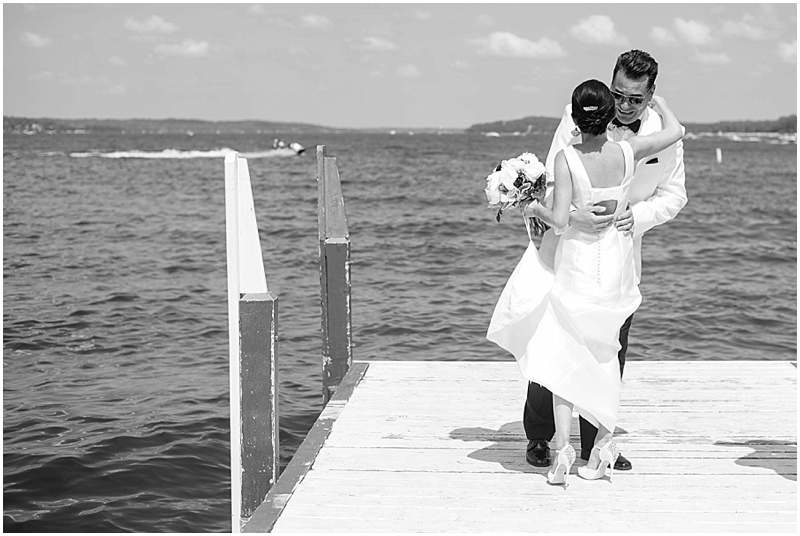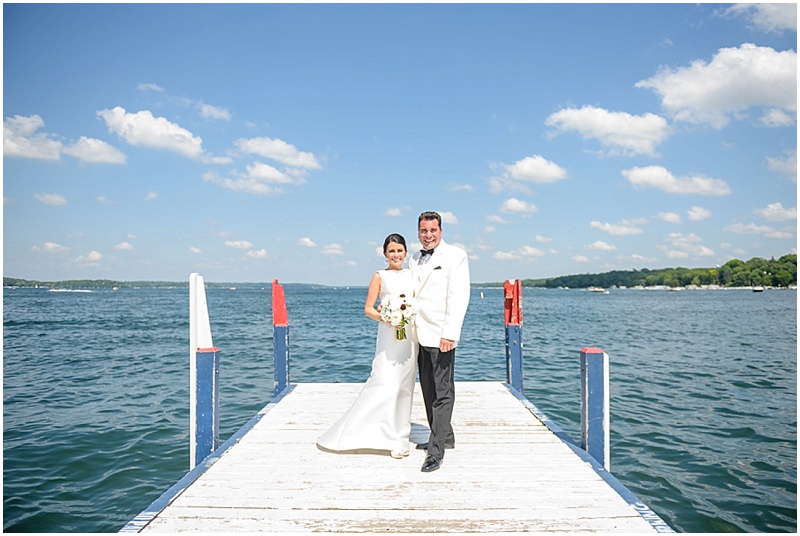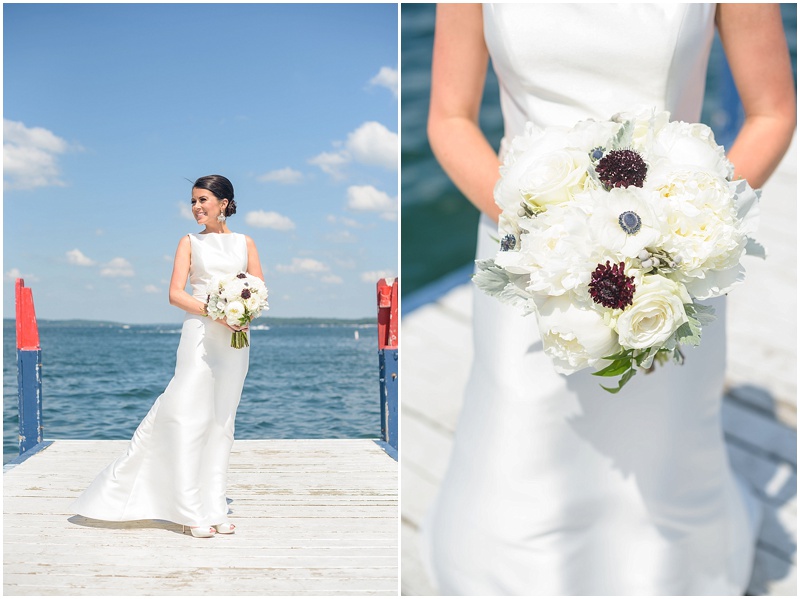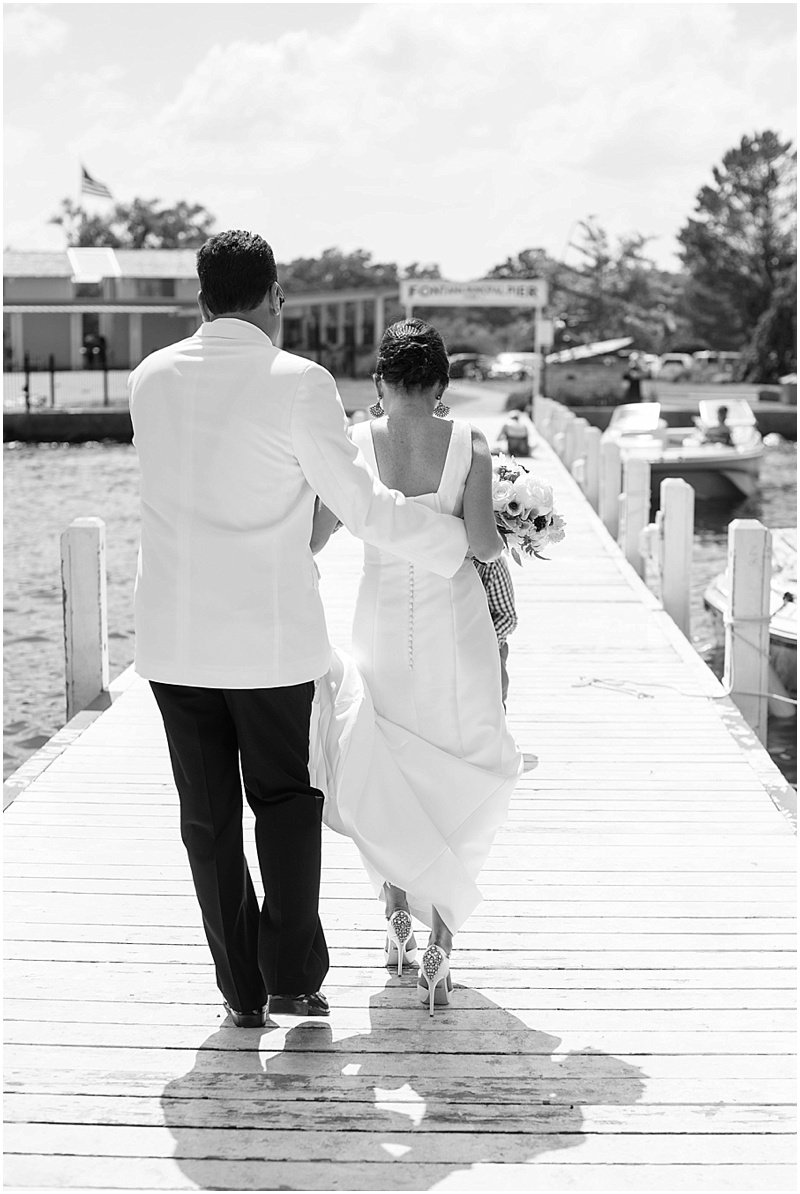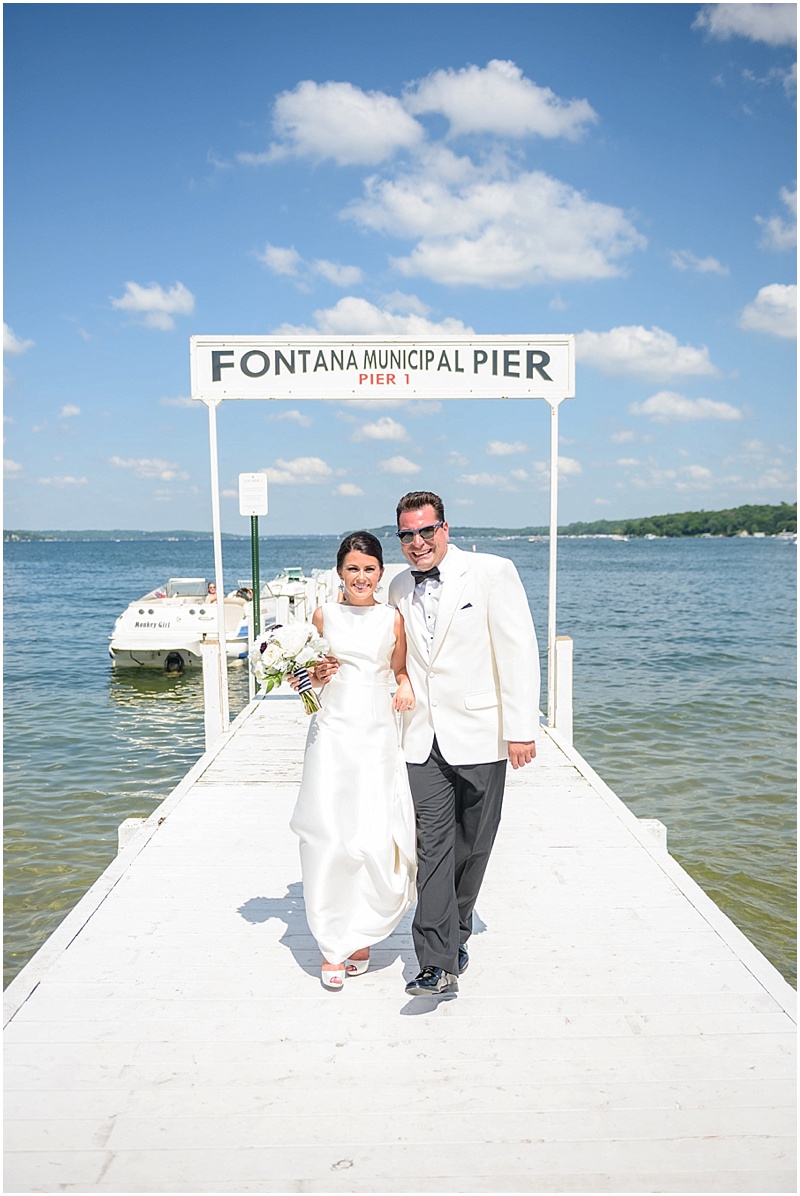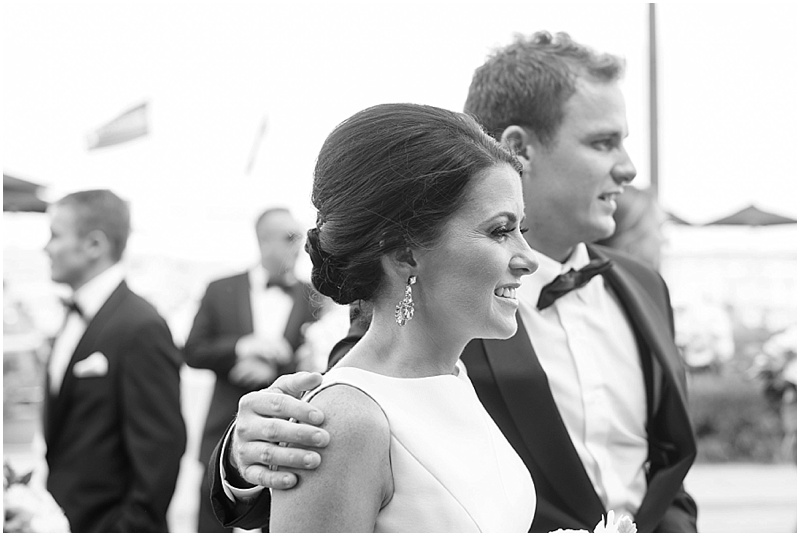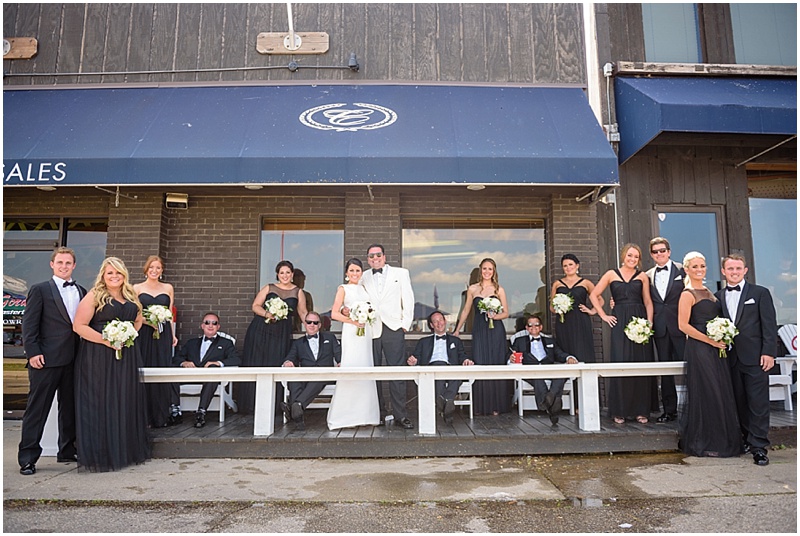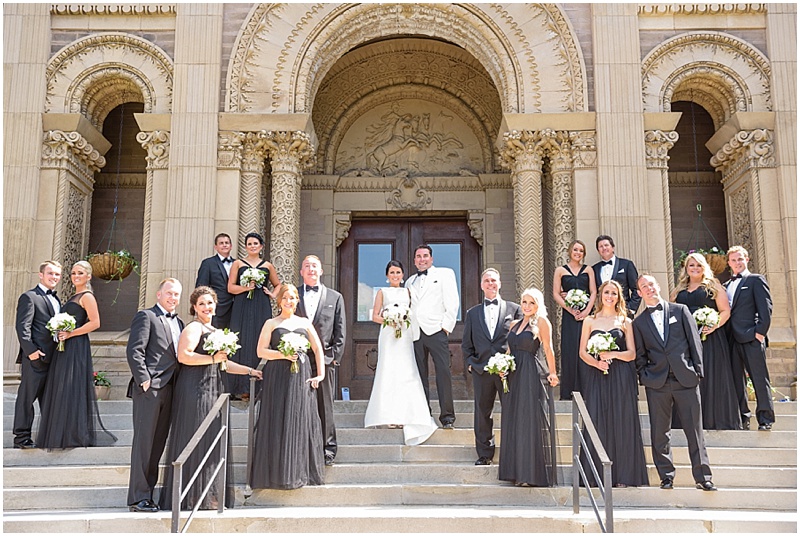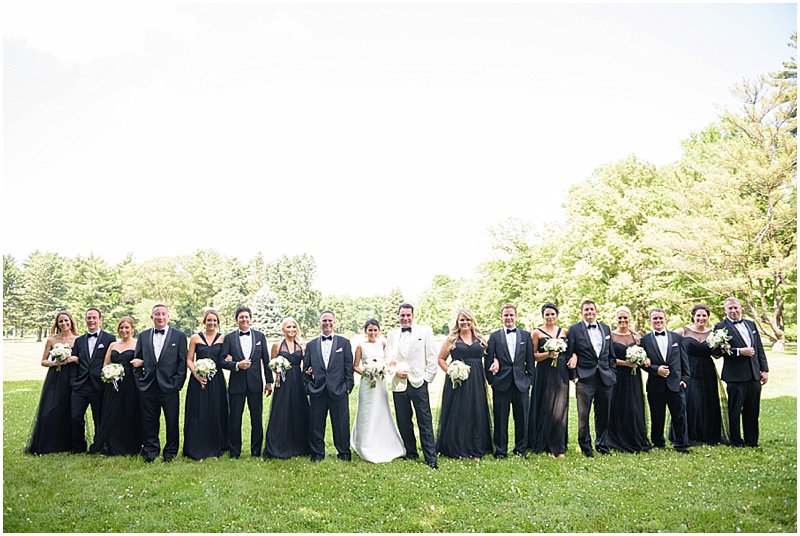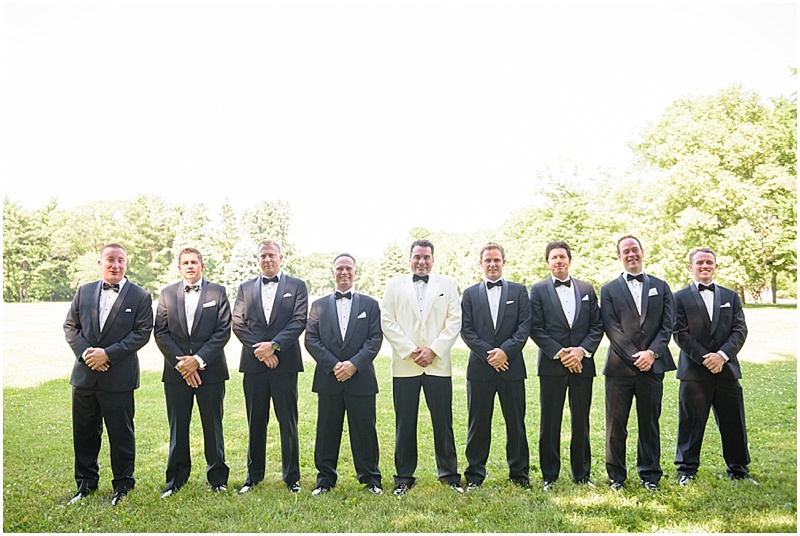 Love these girls! 5 of them are GCP brides!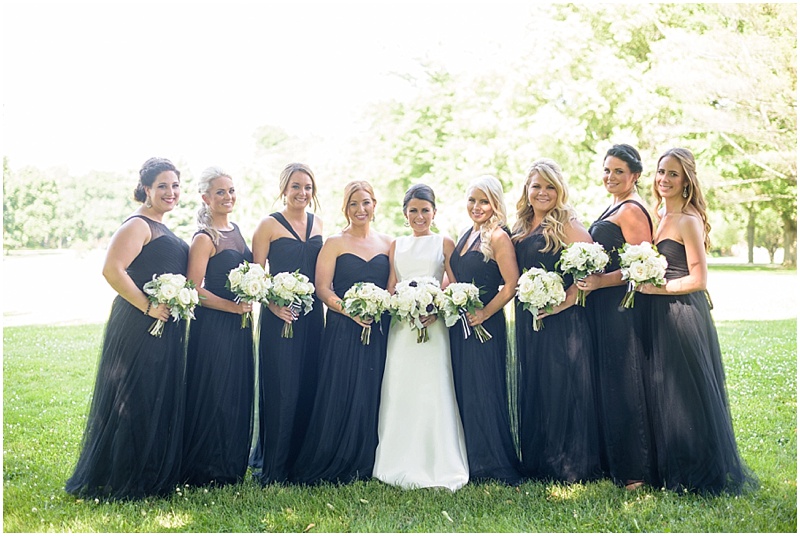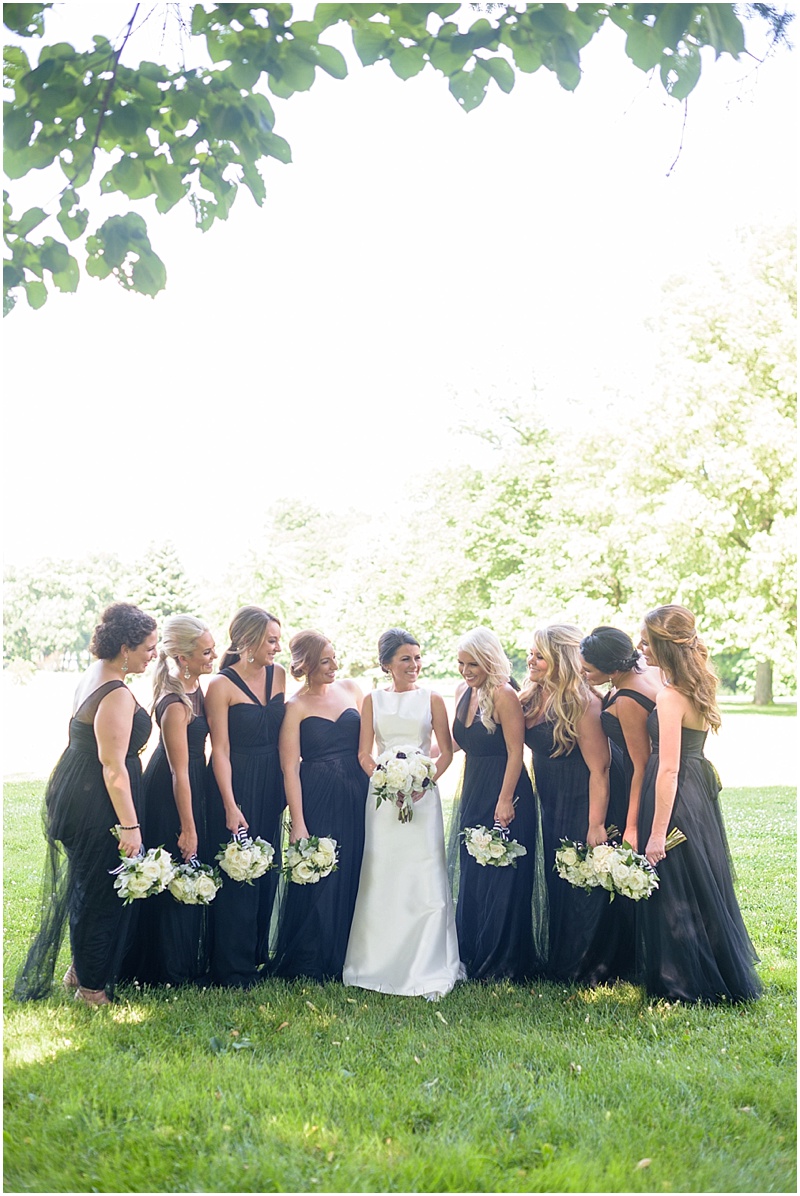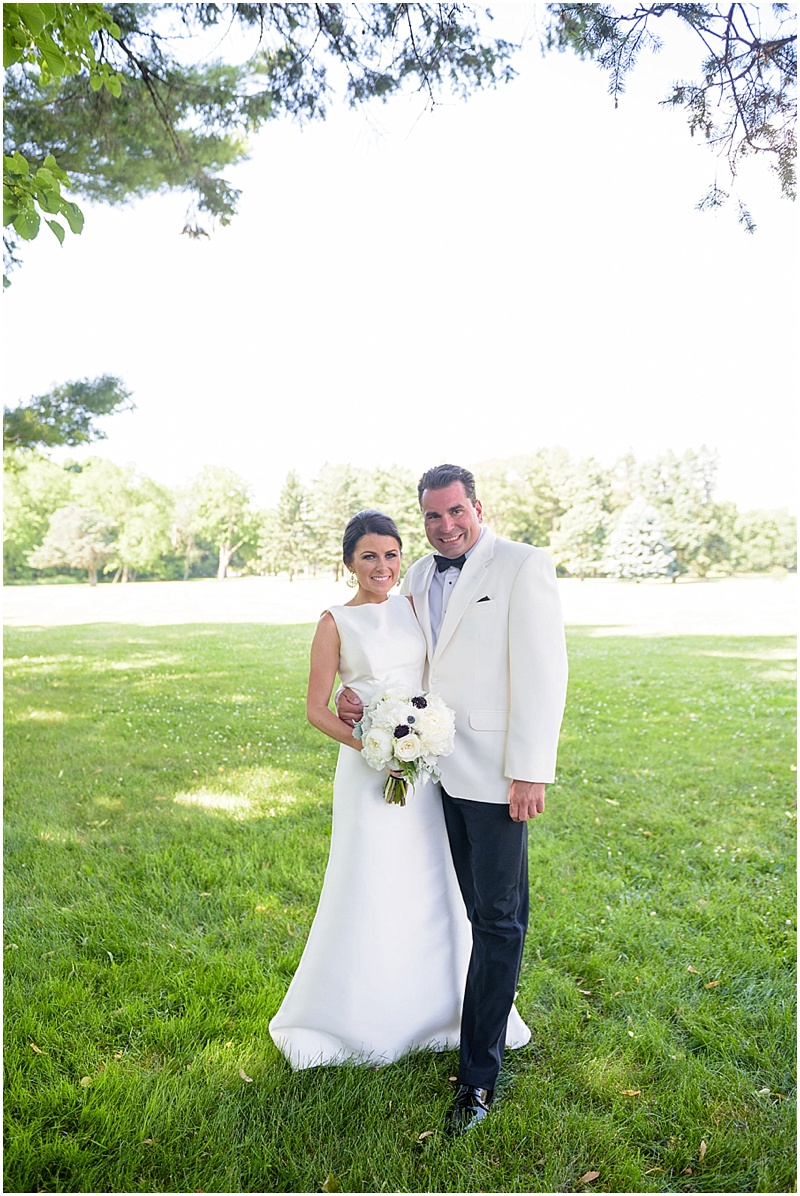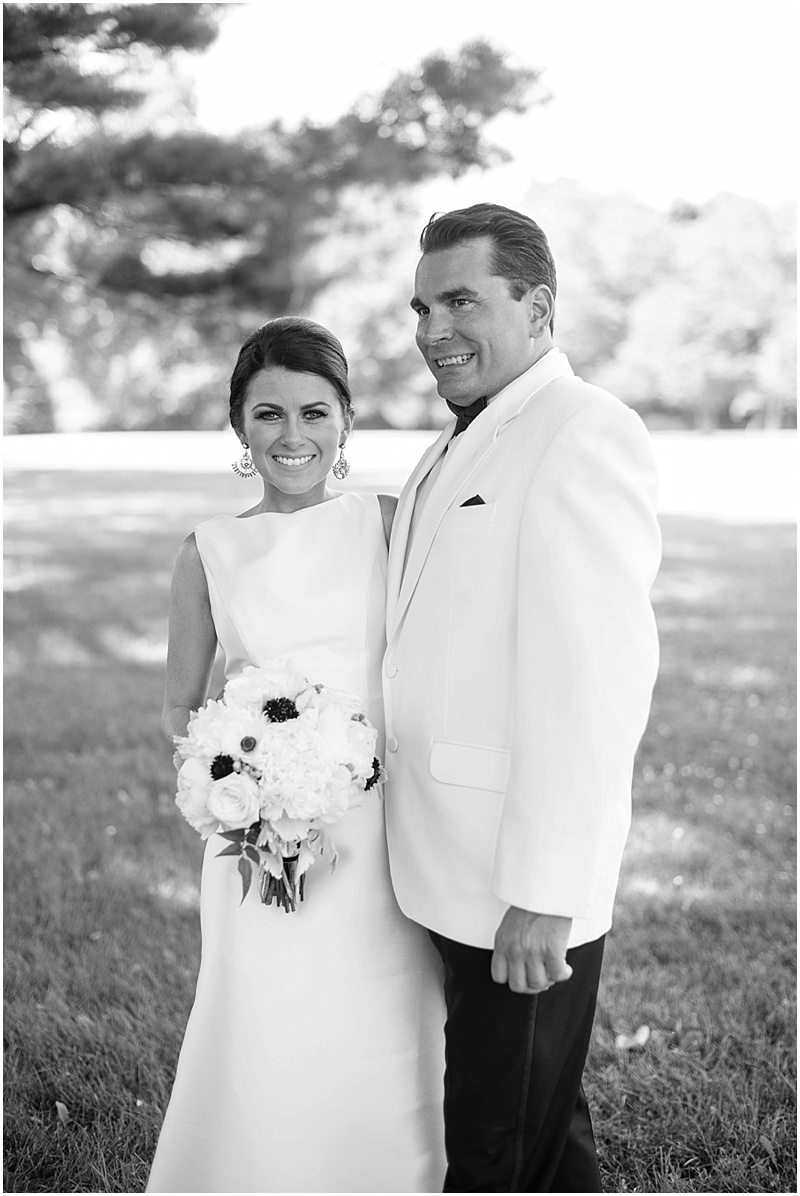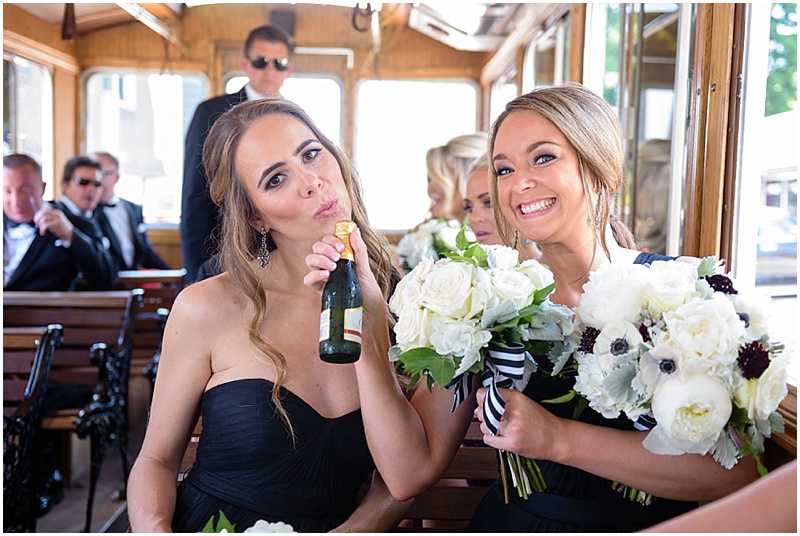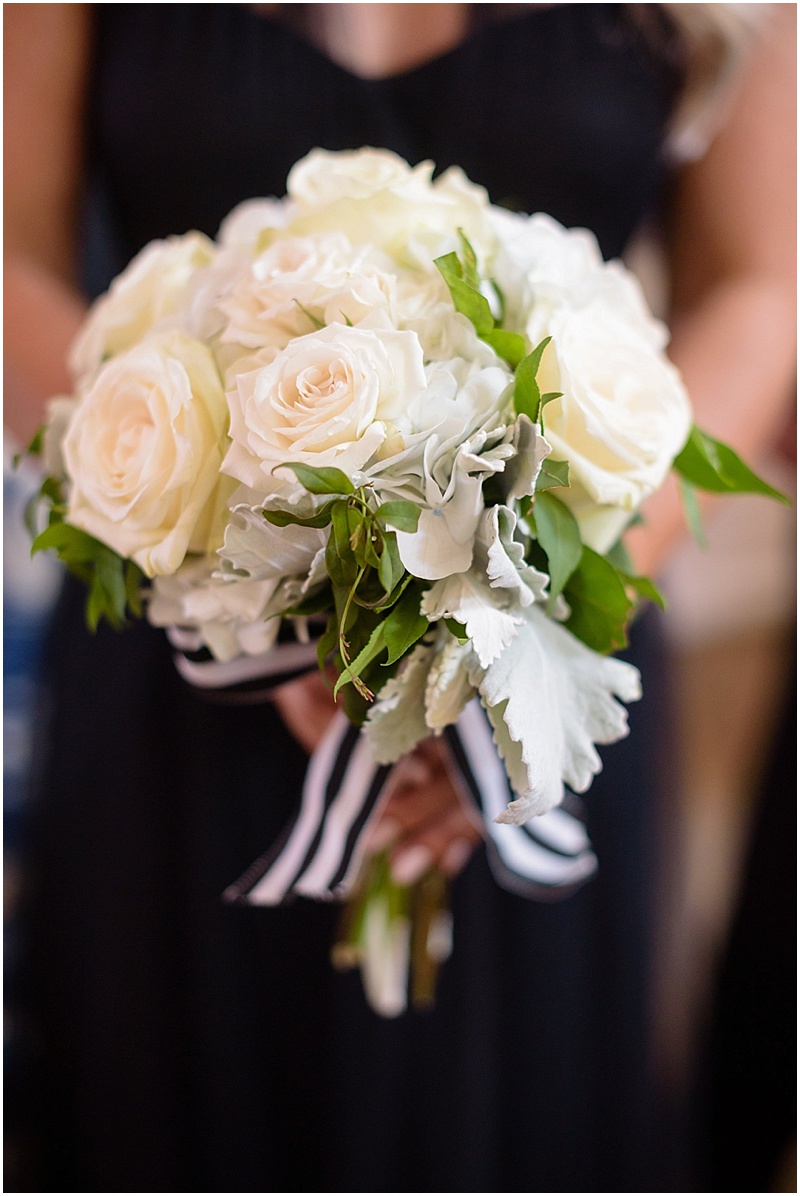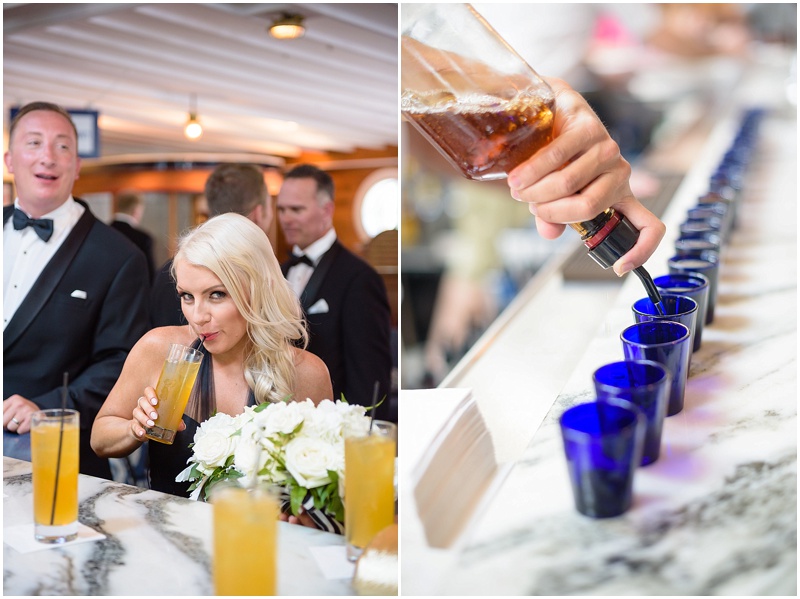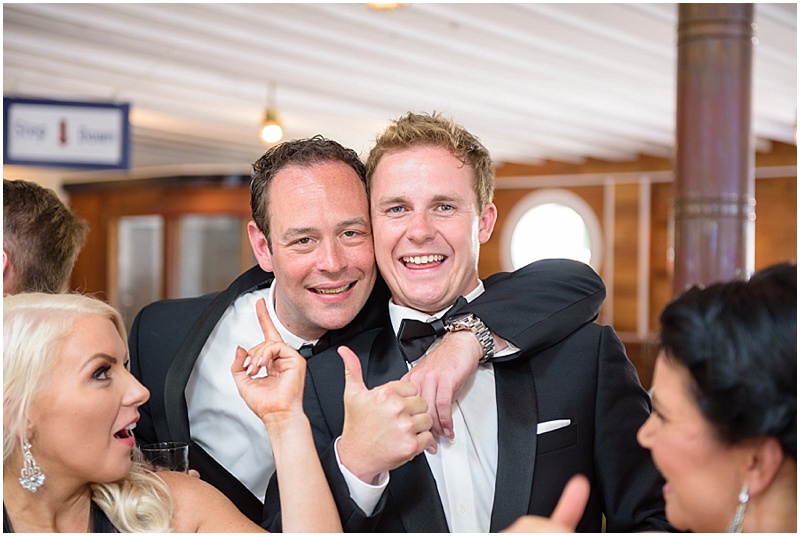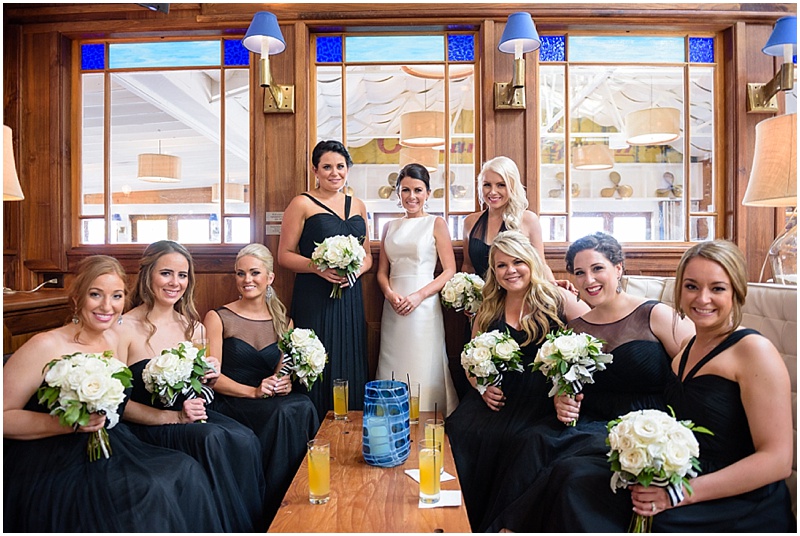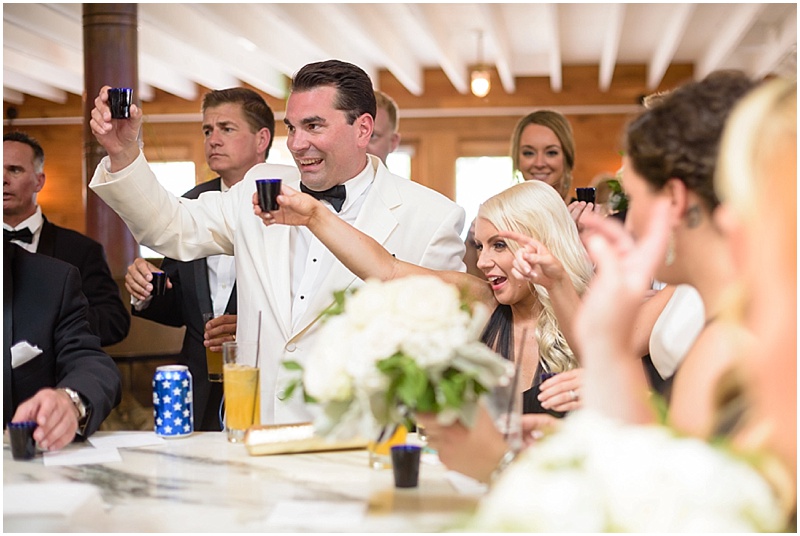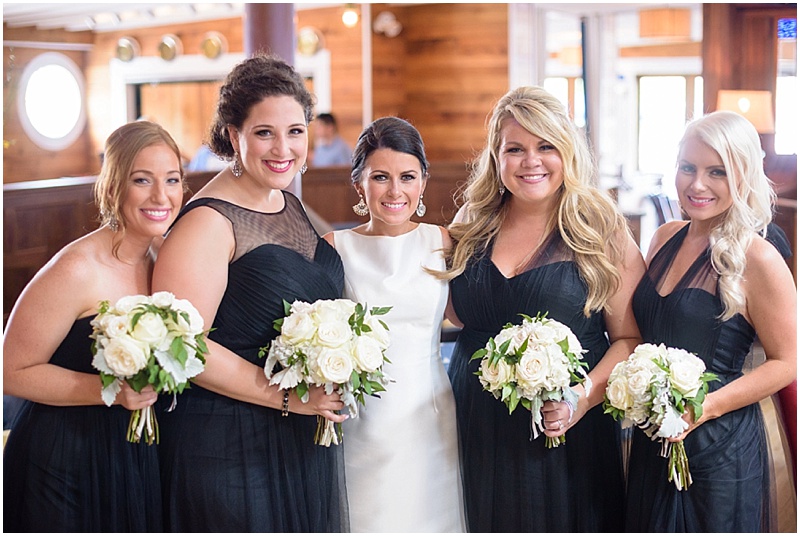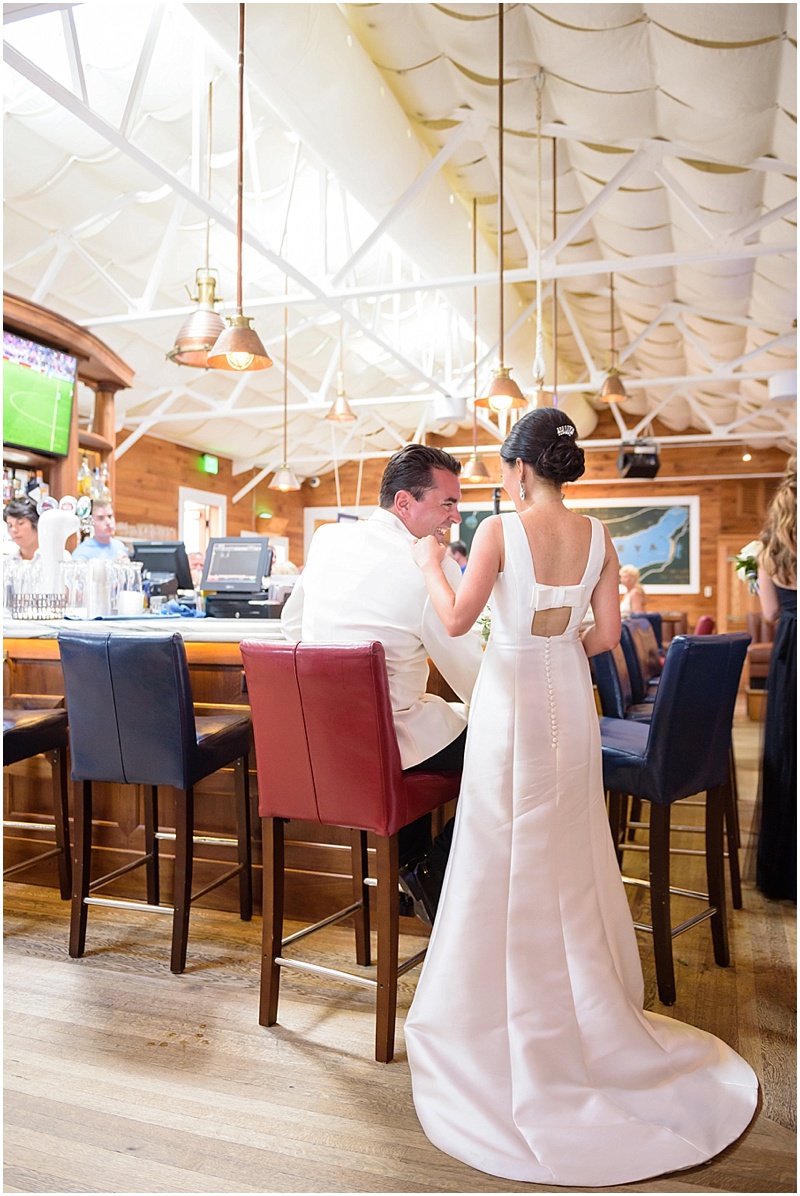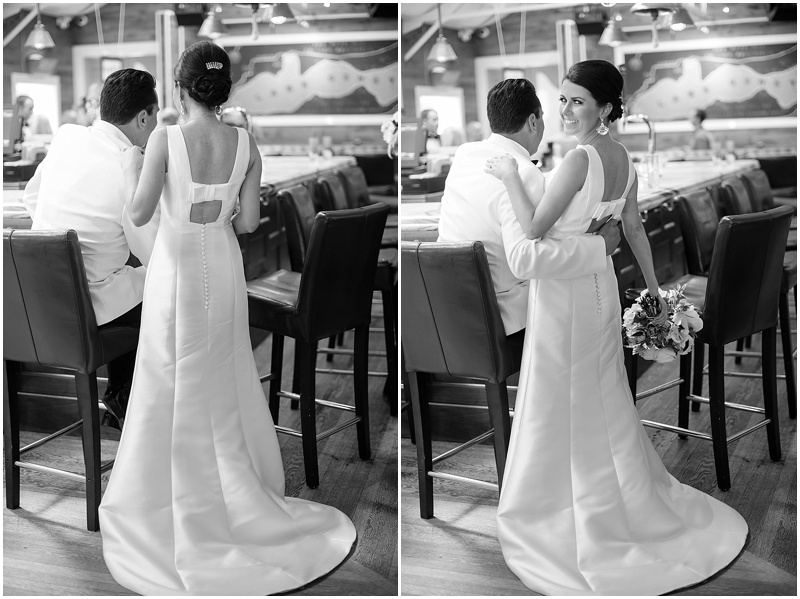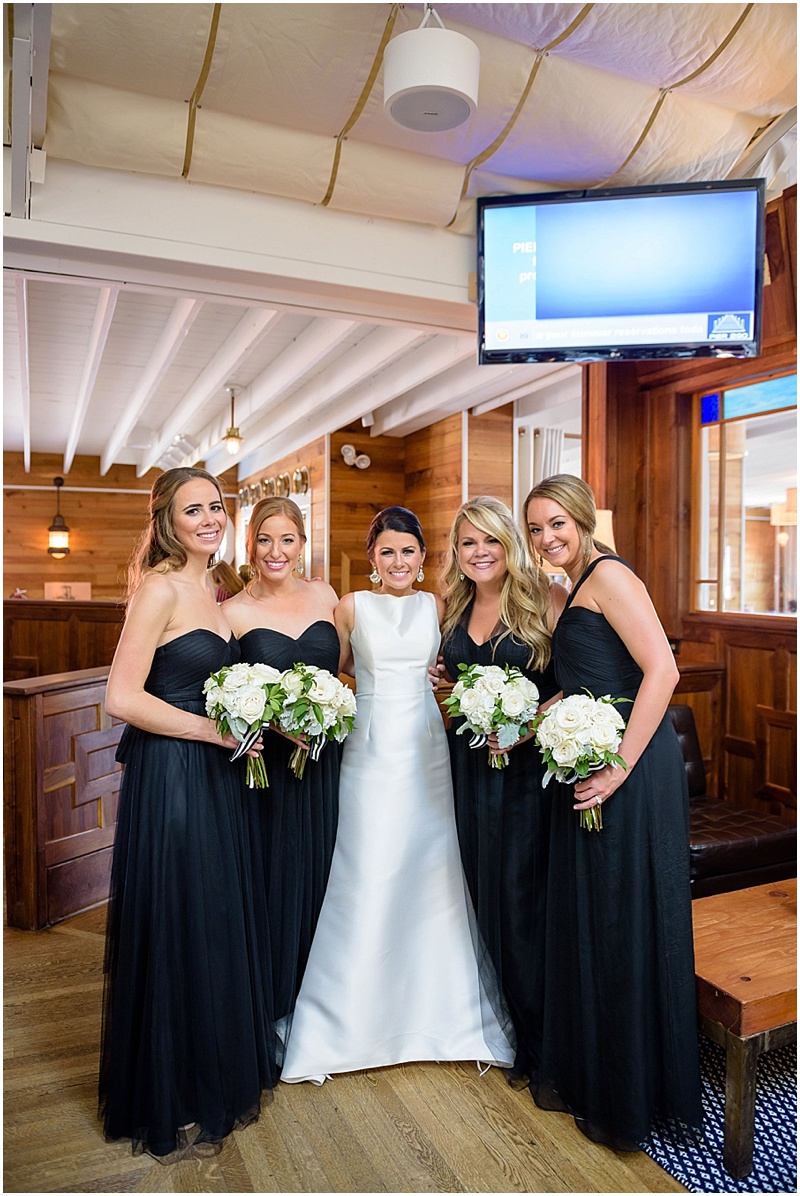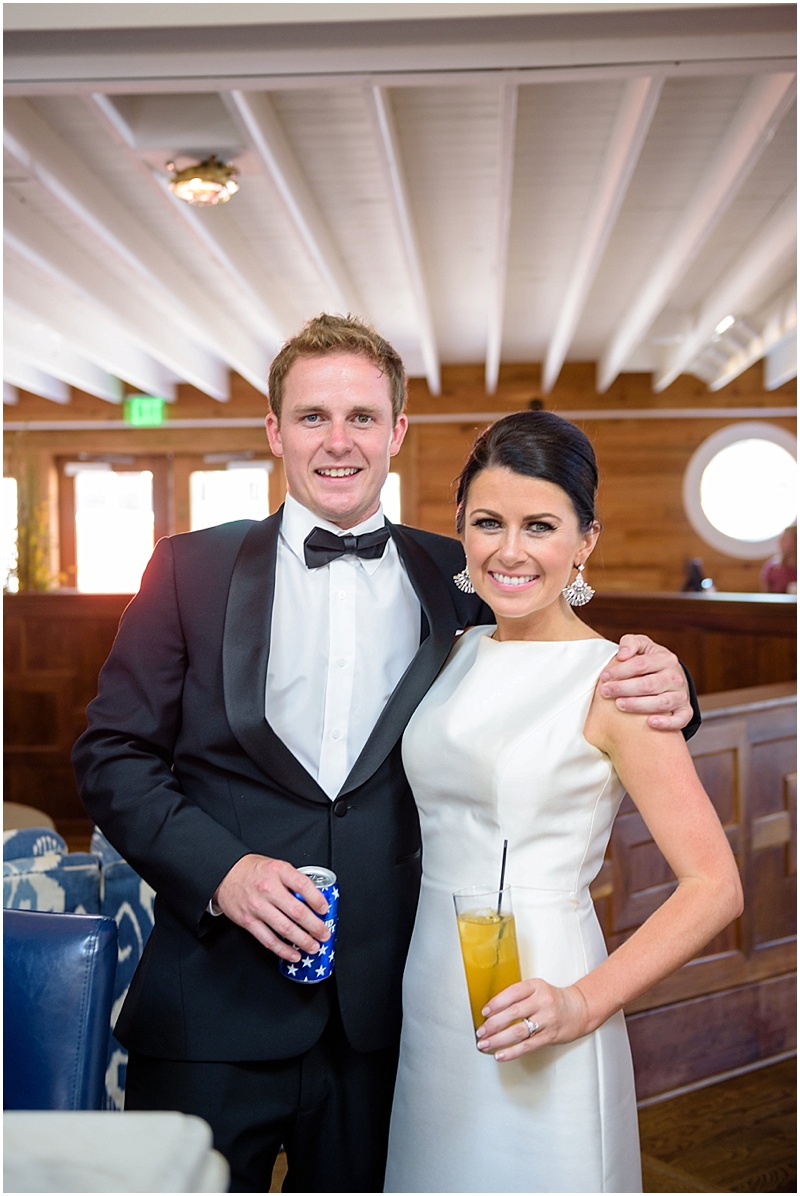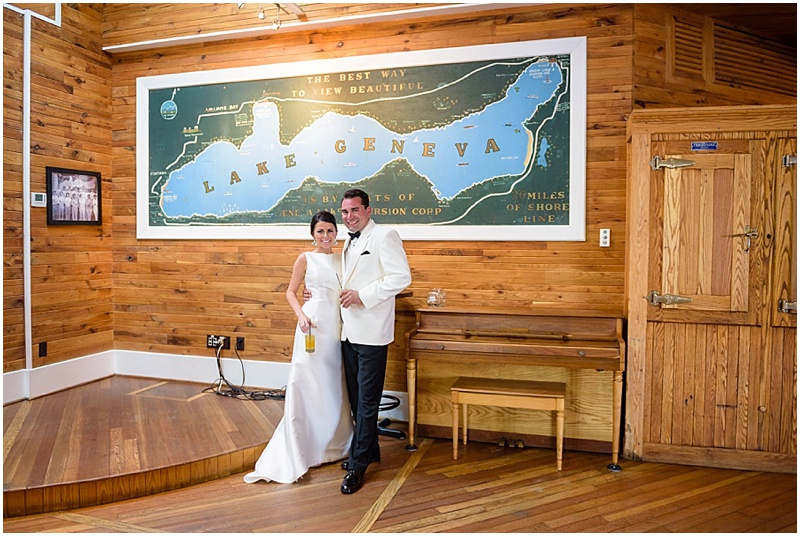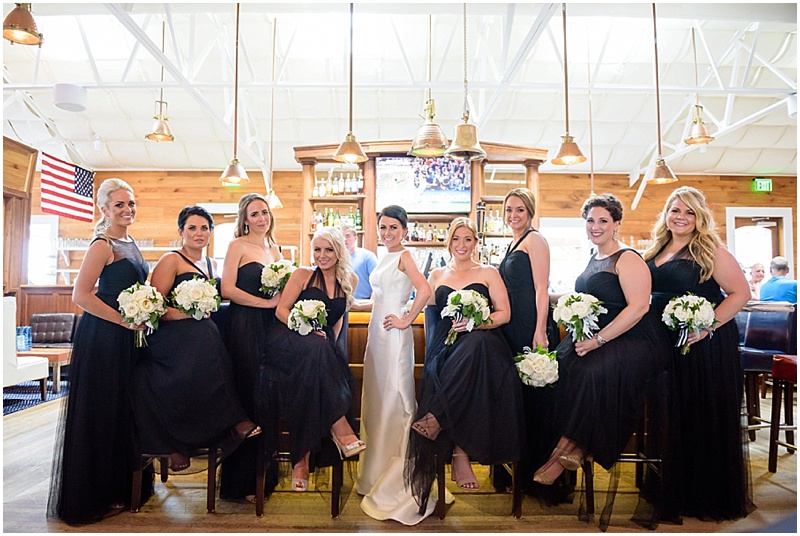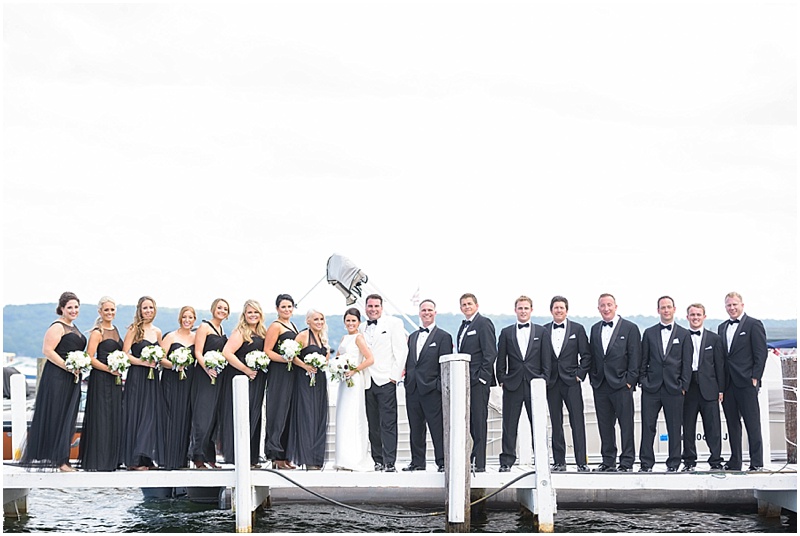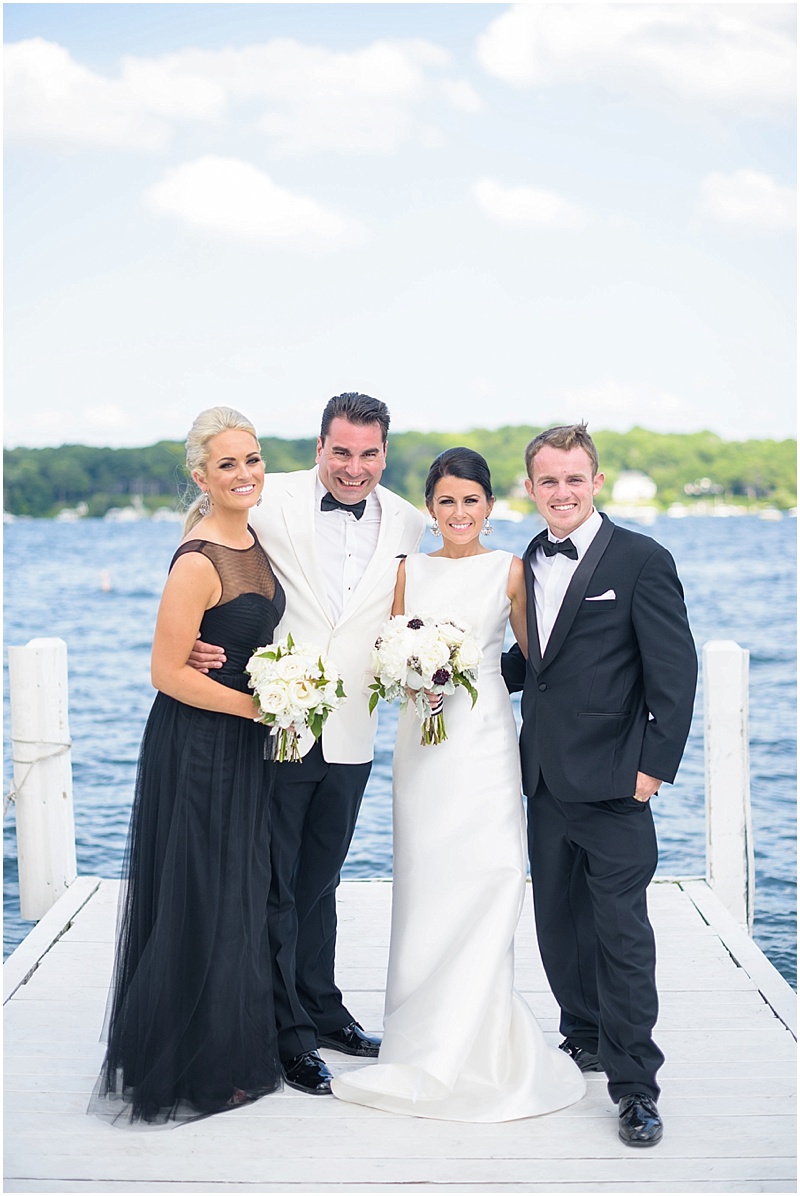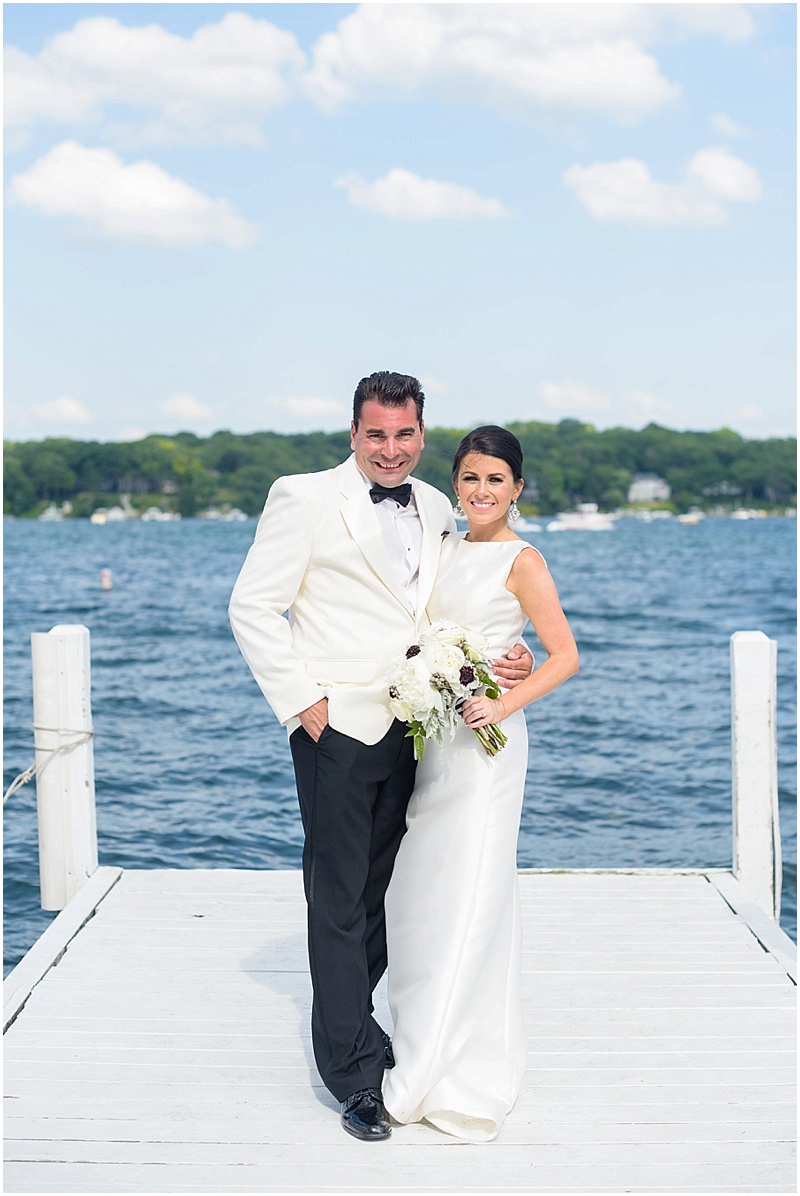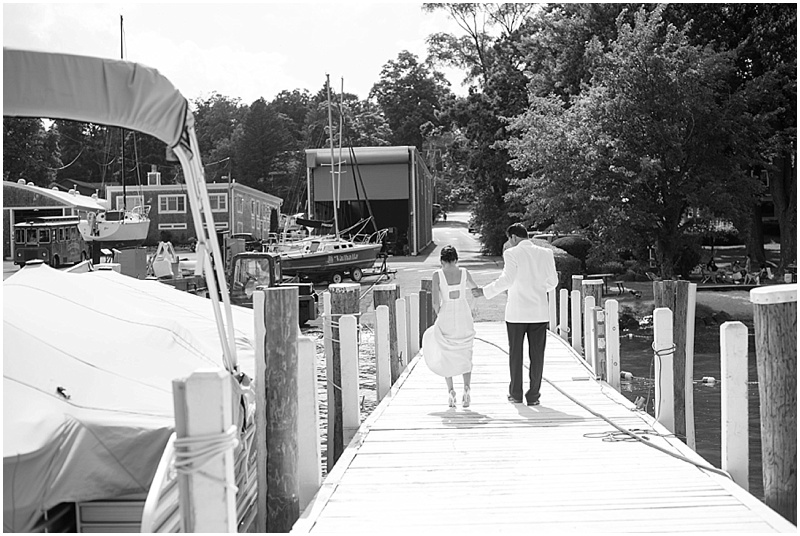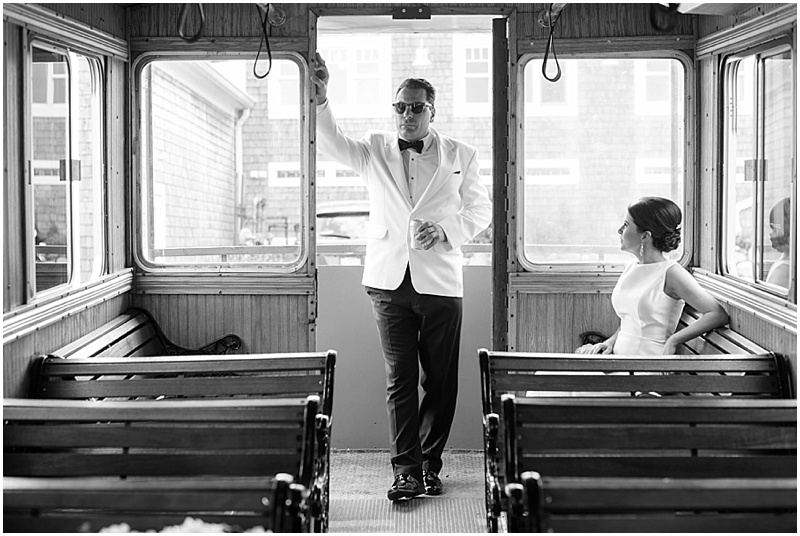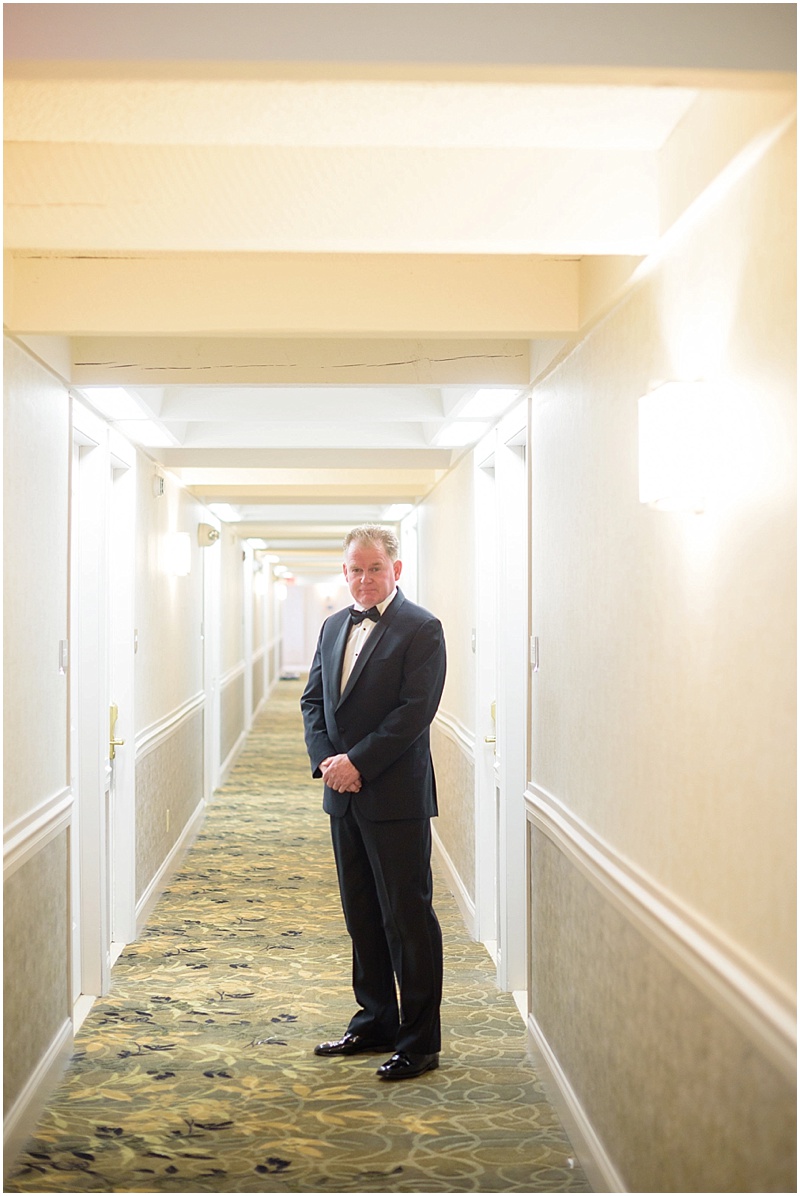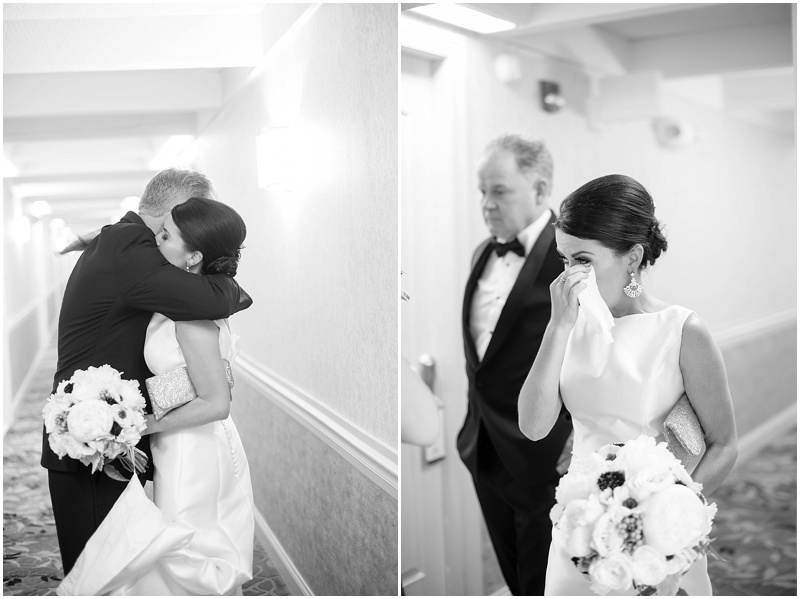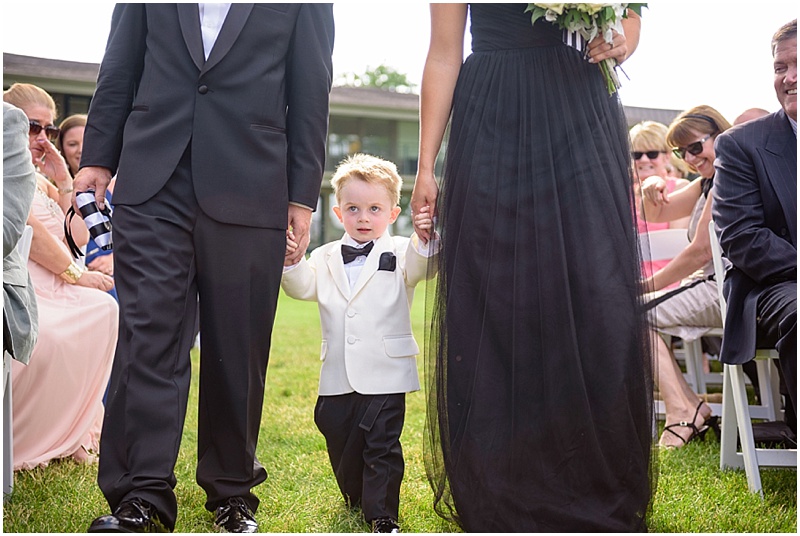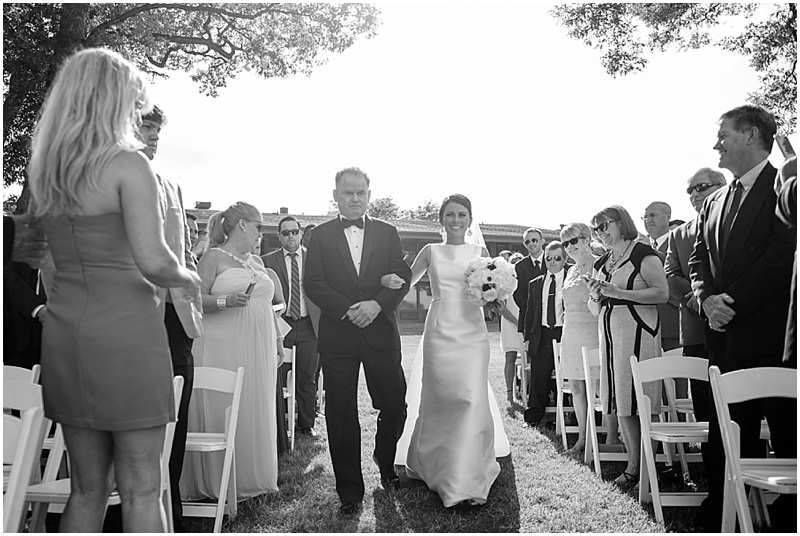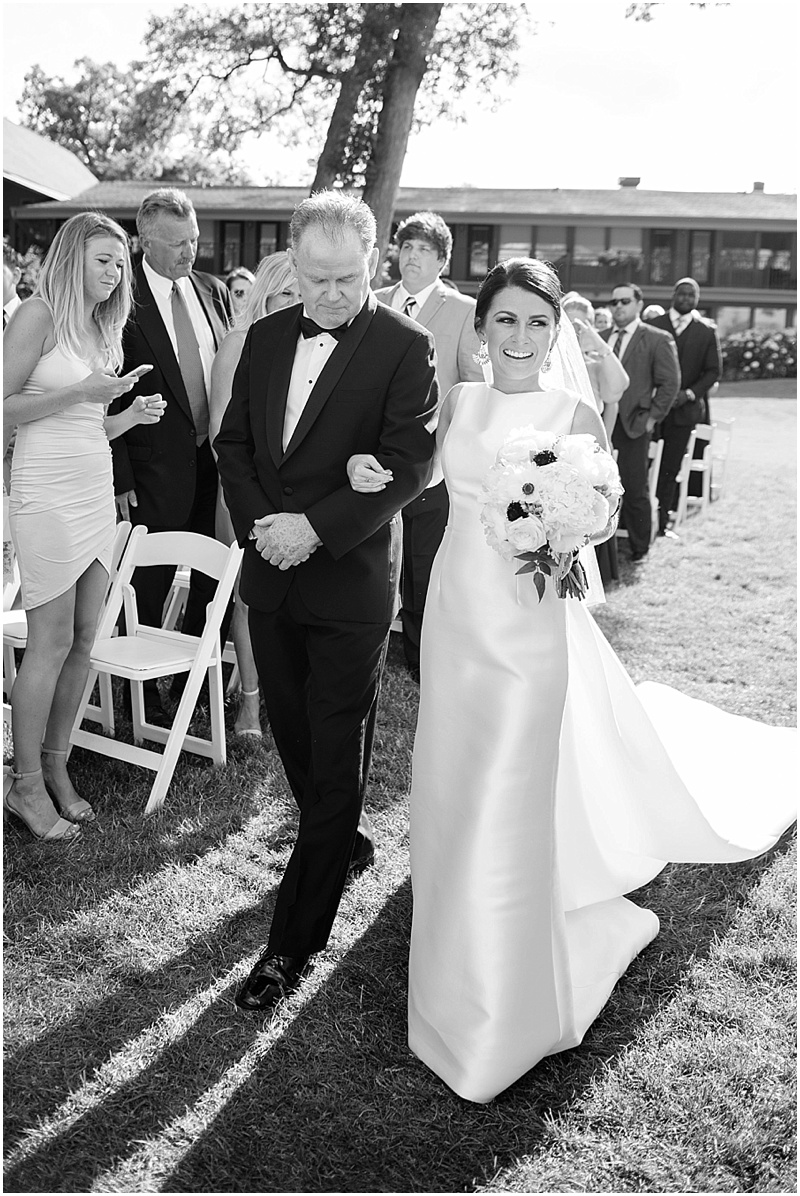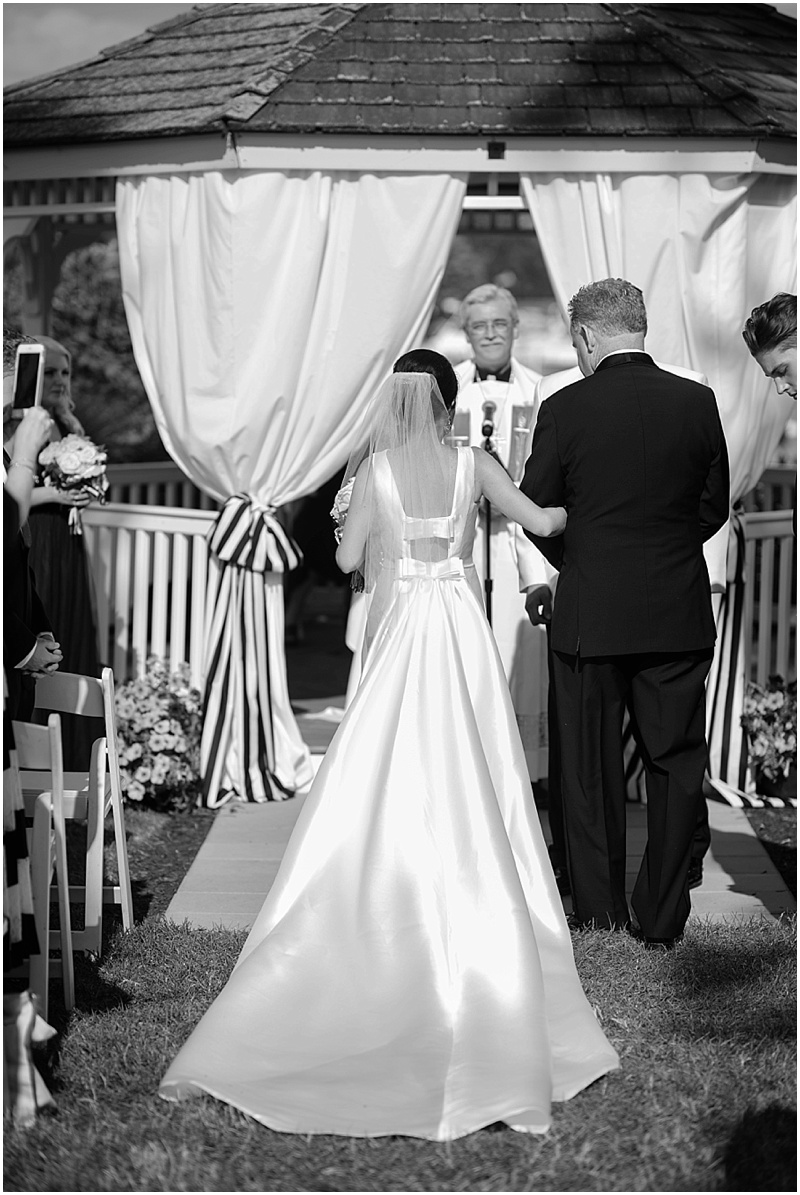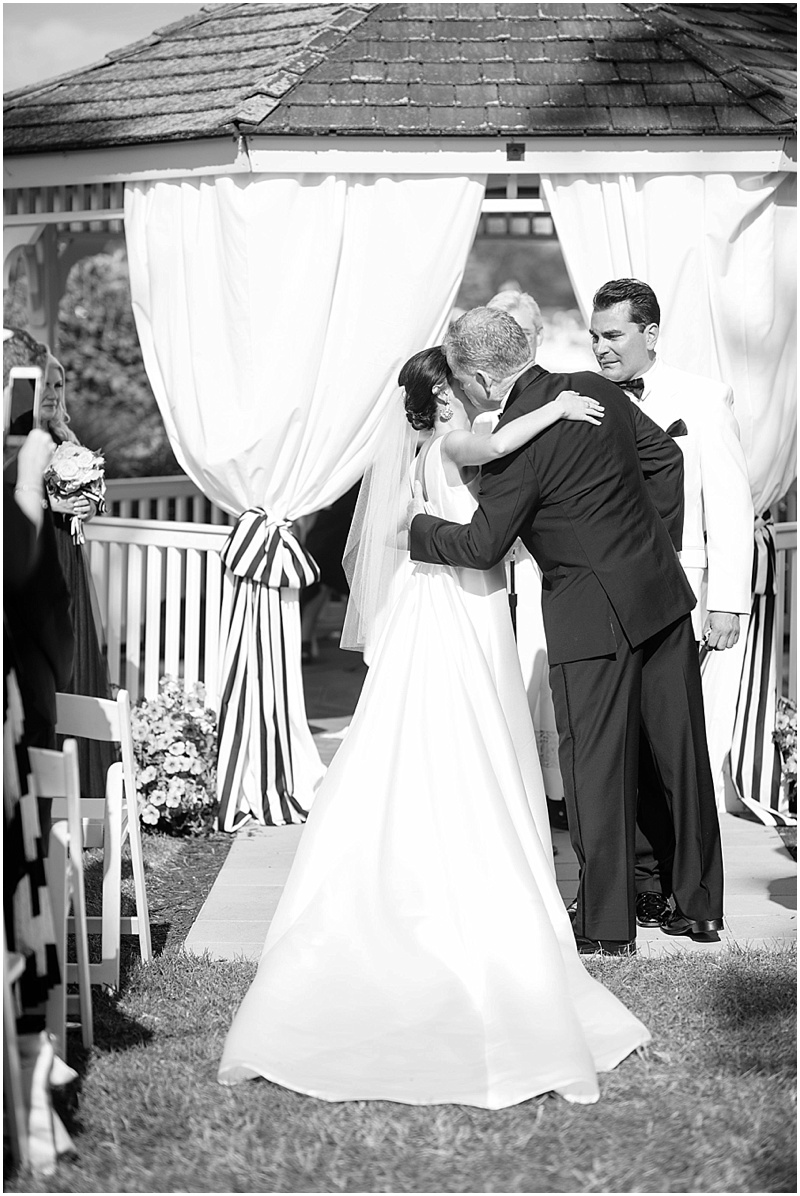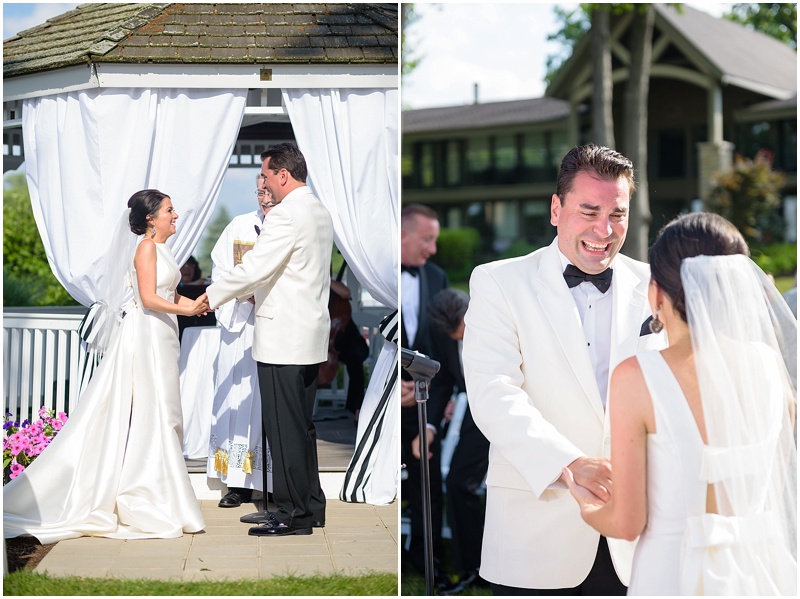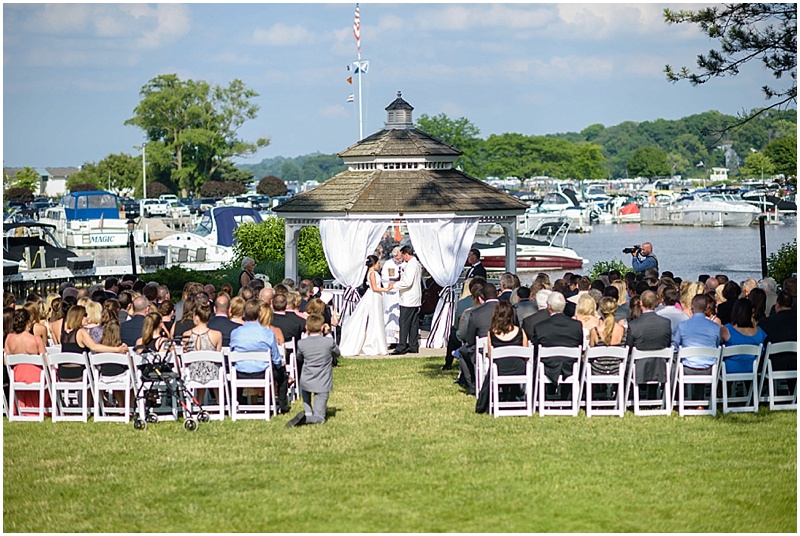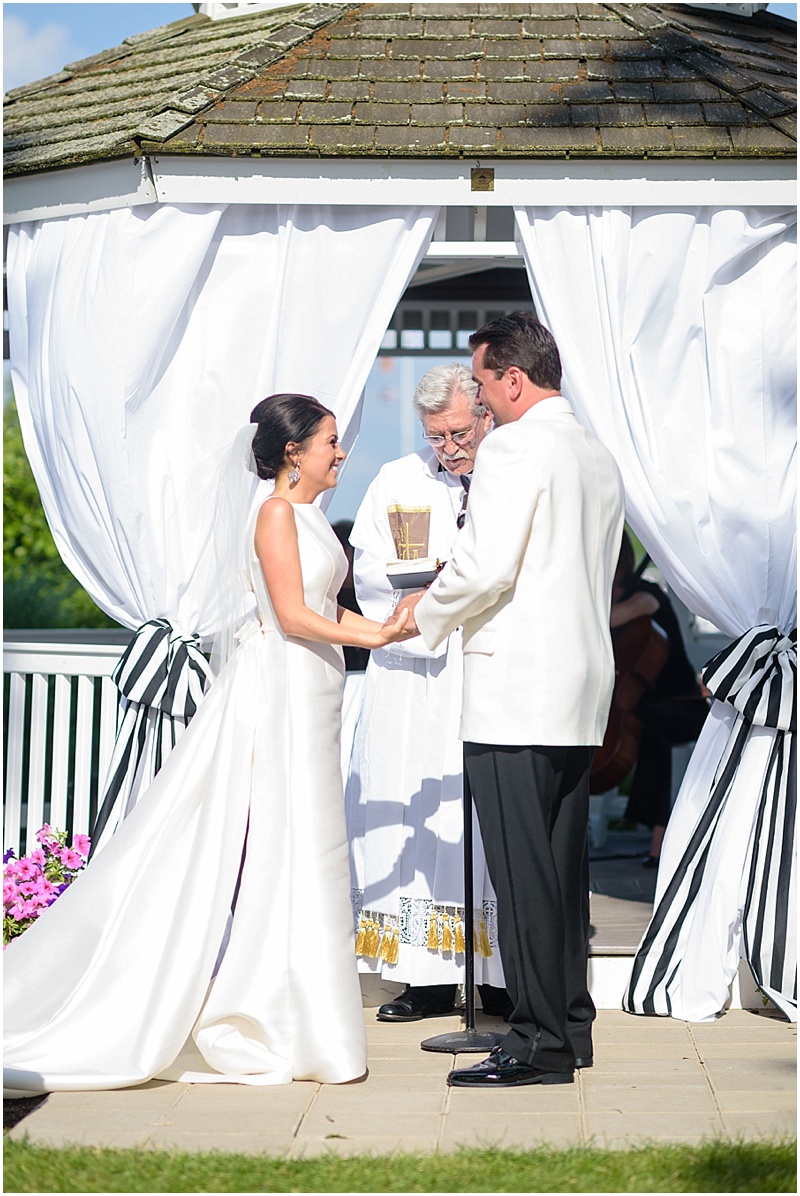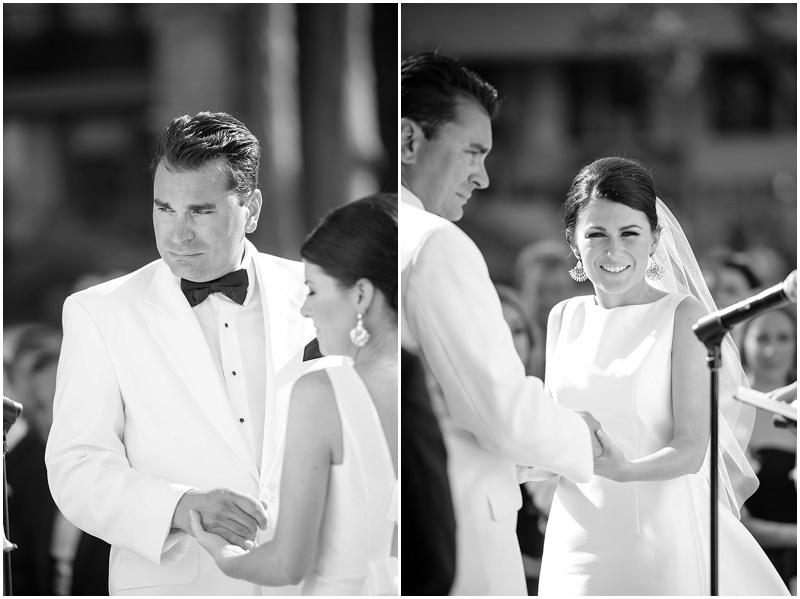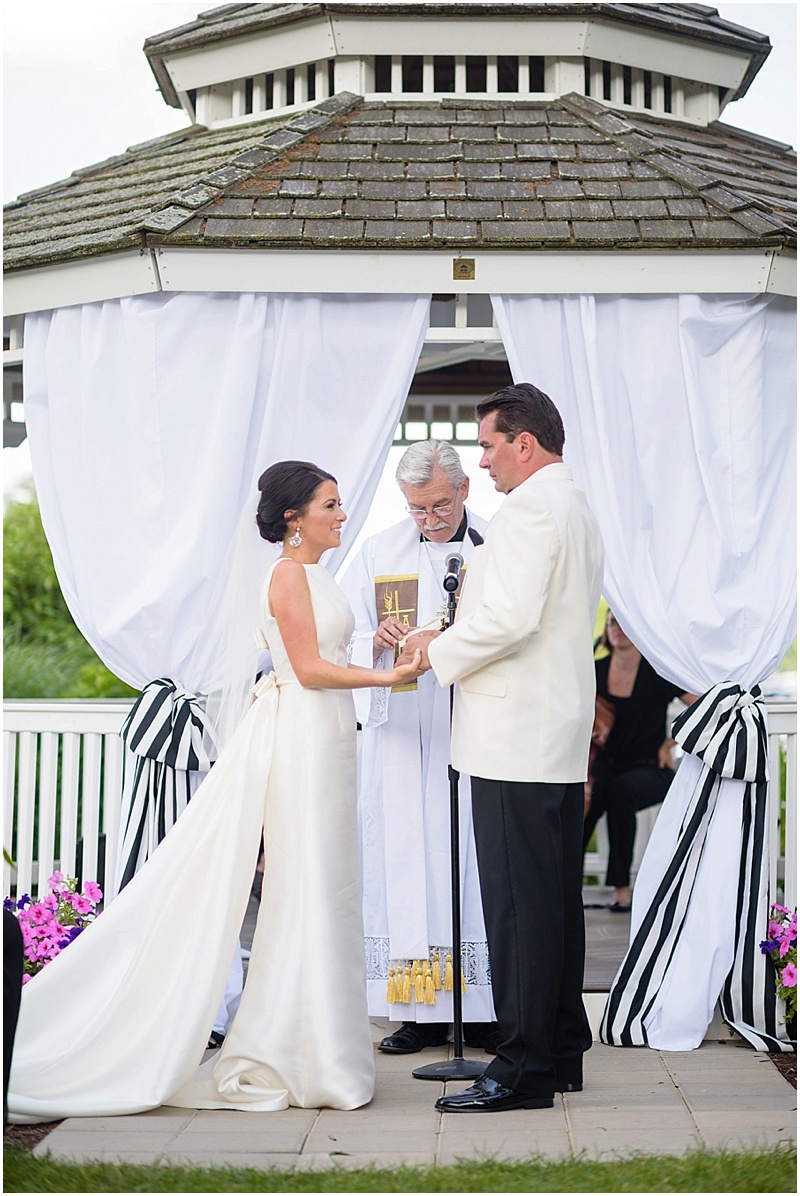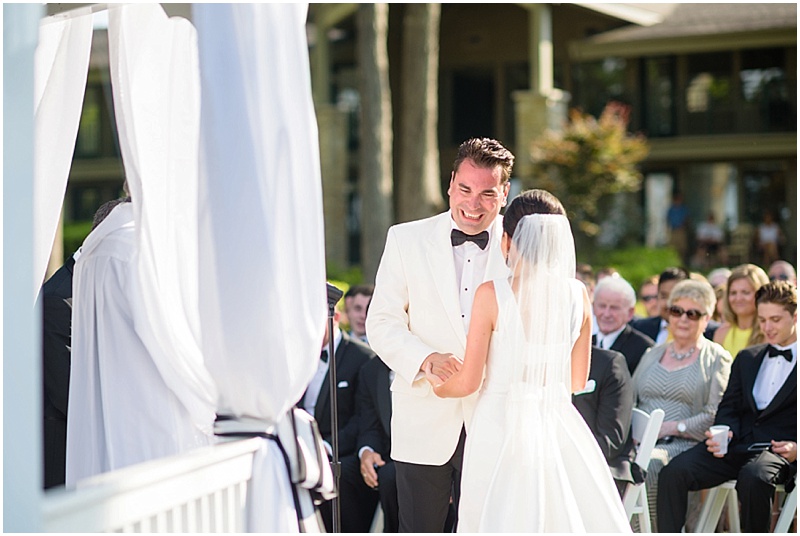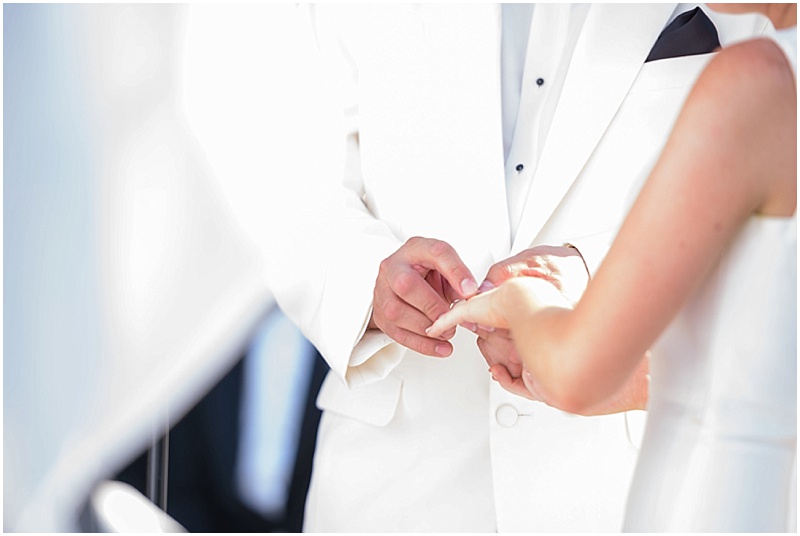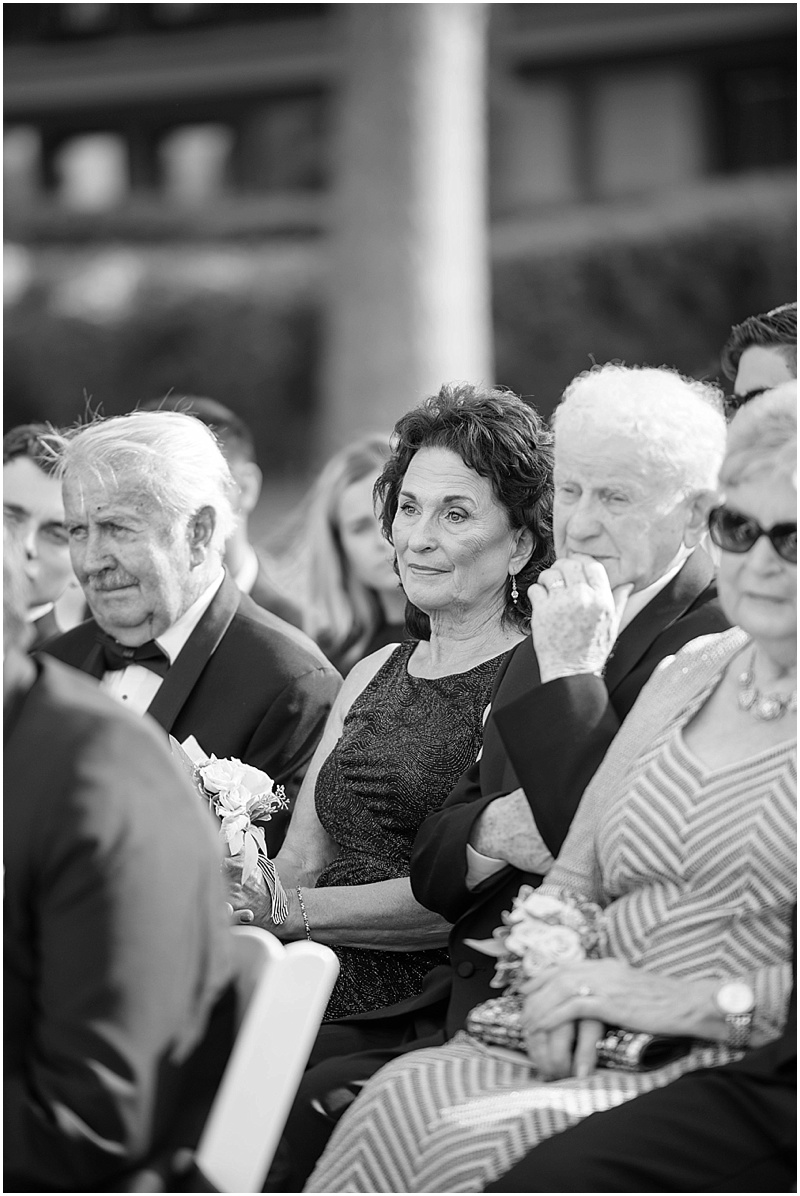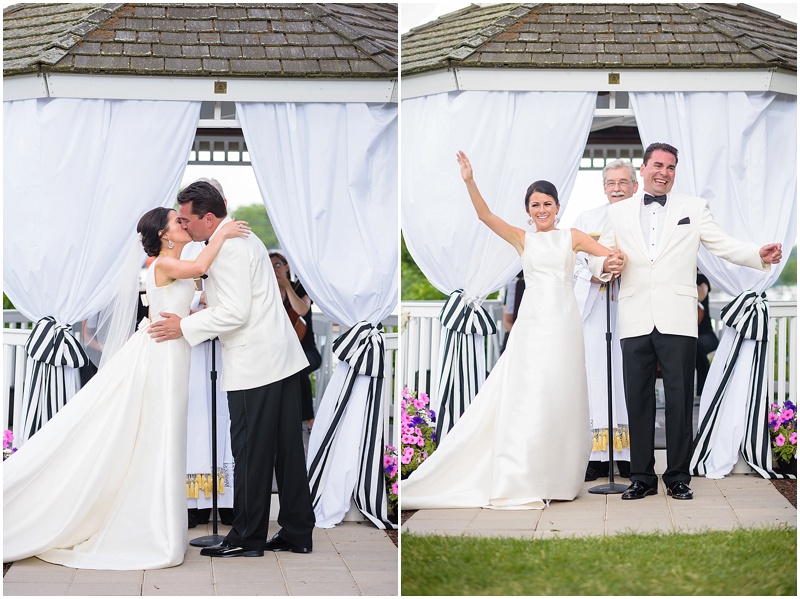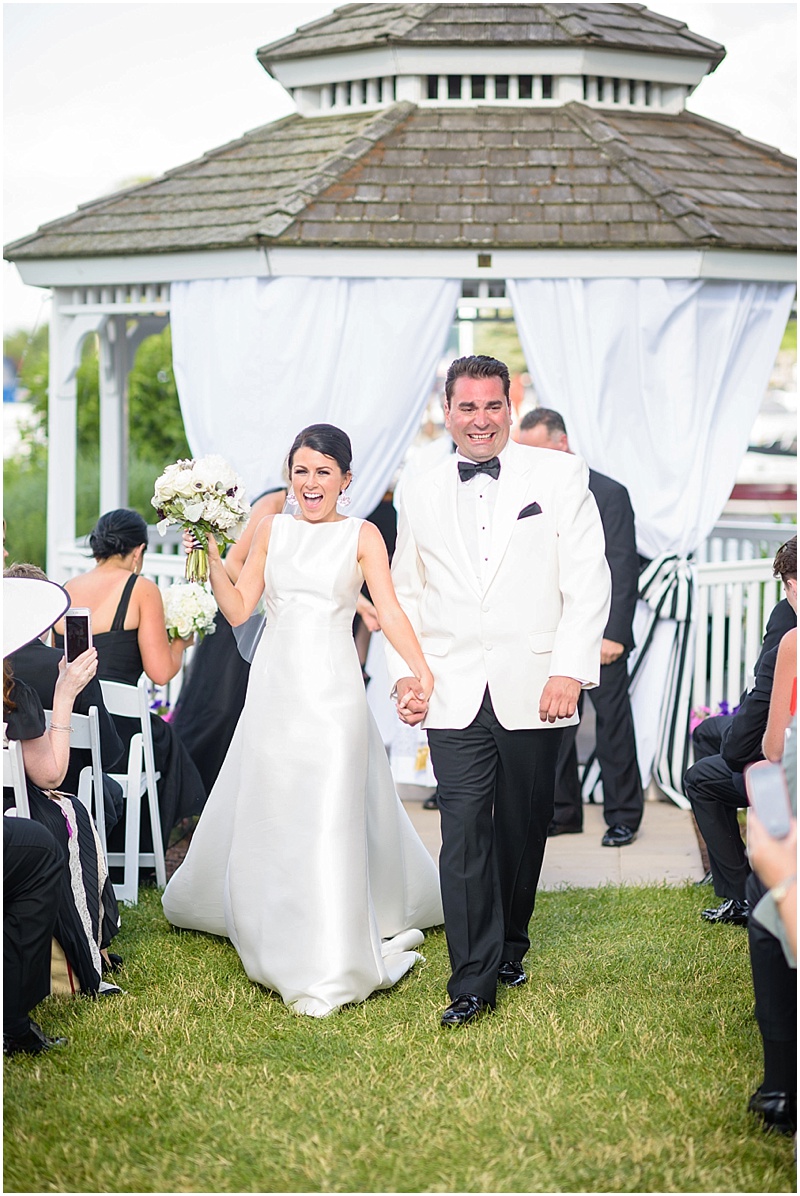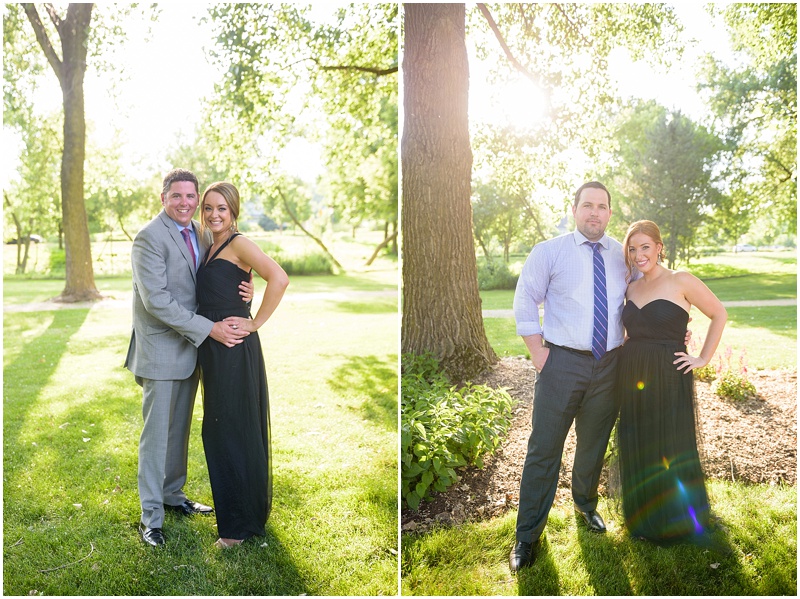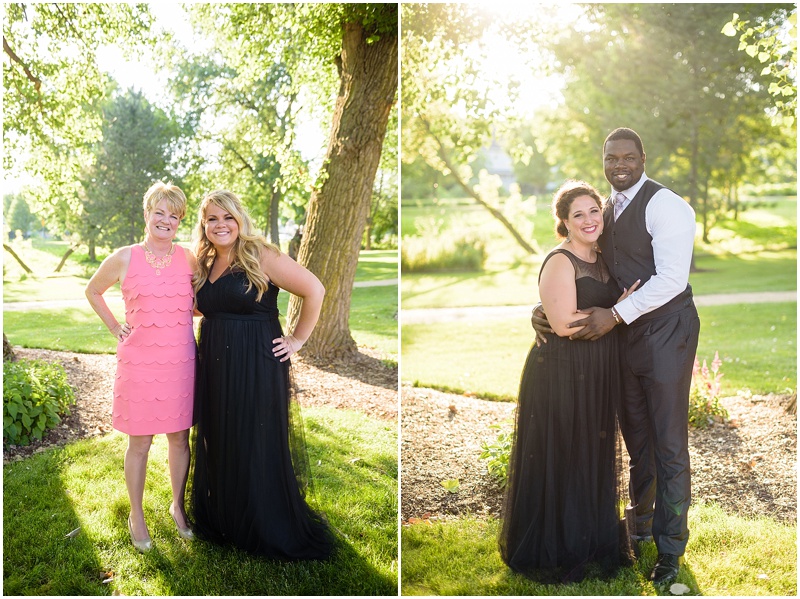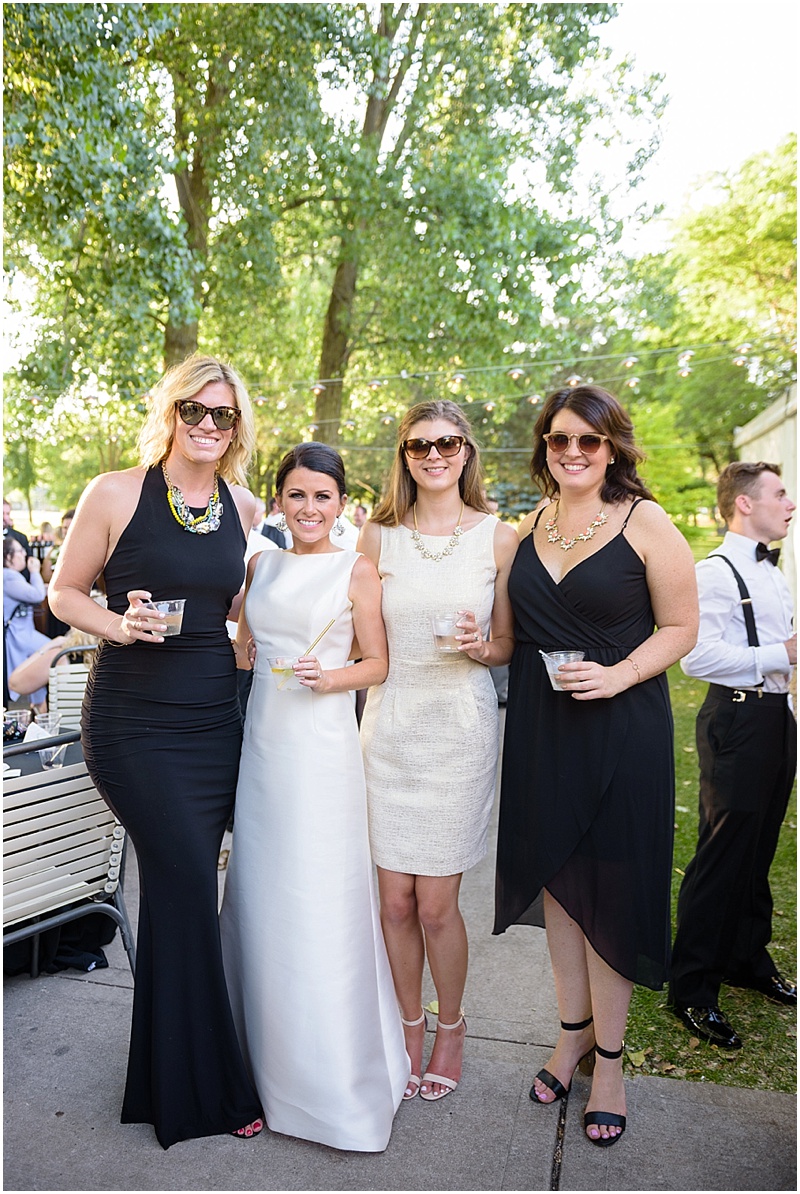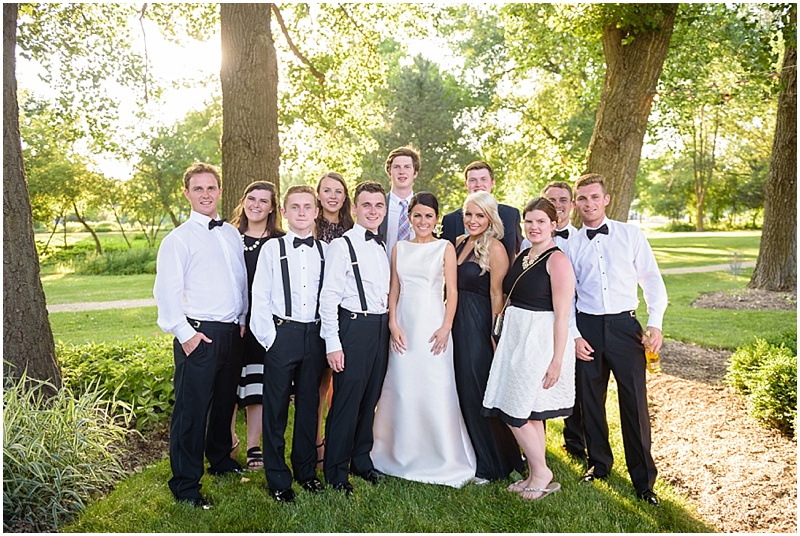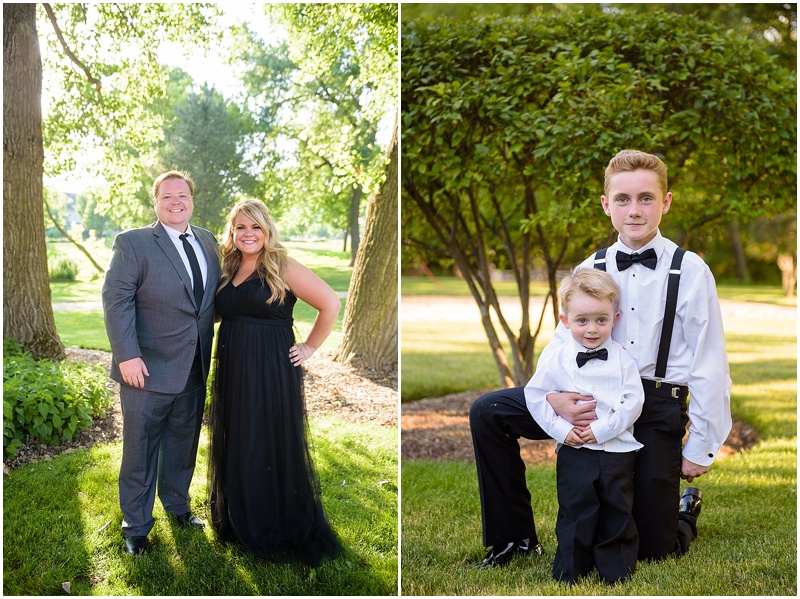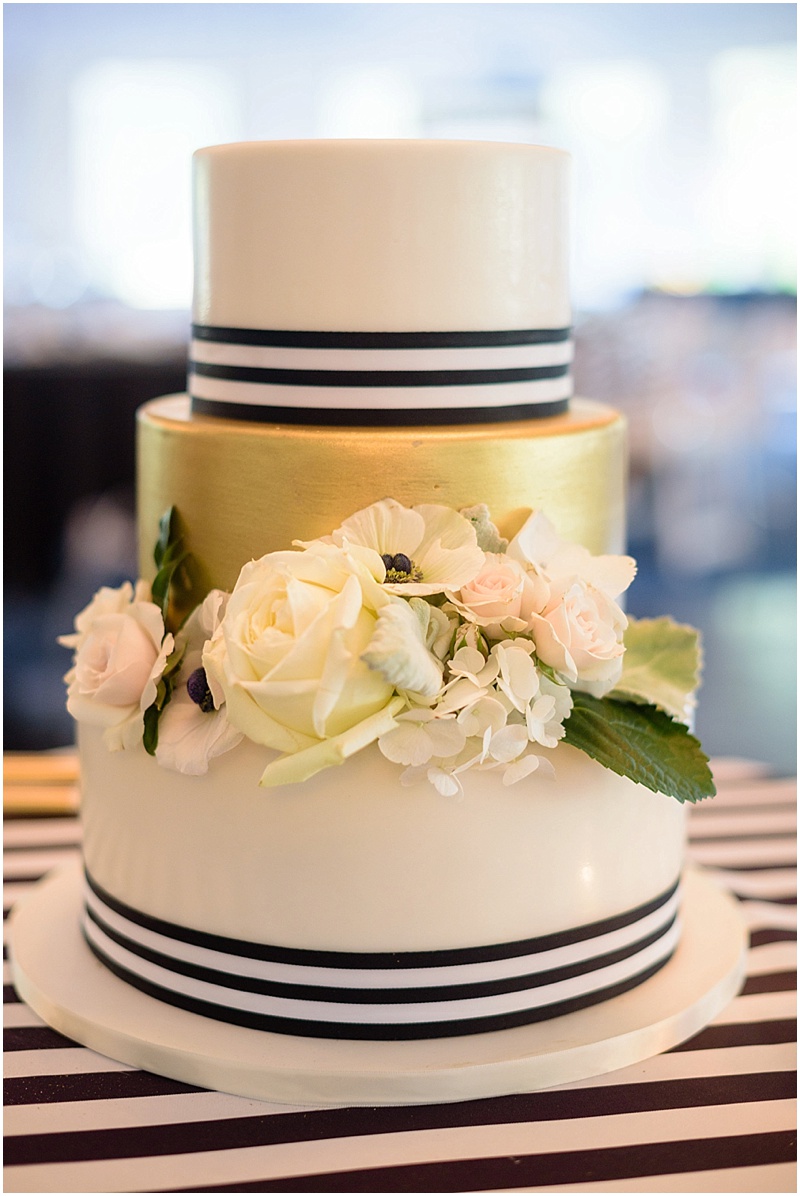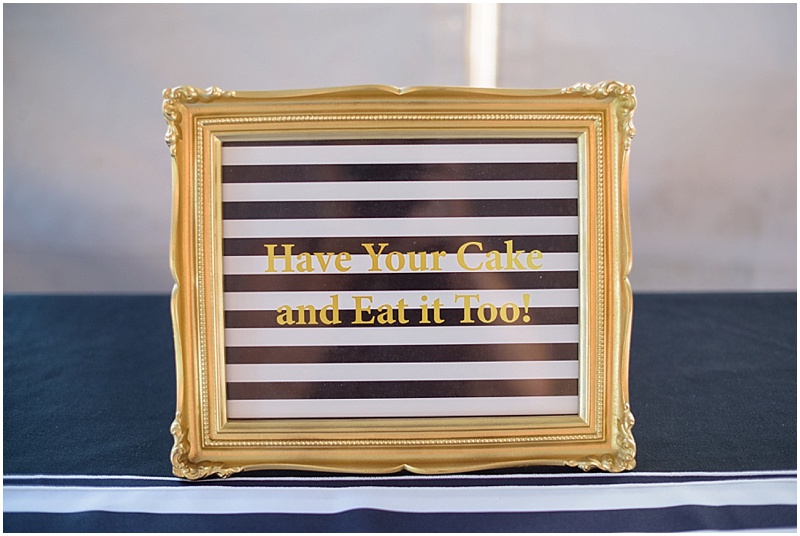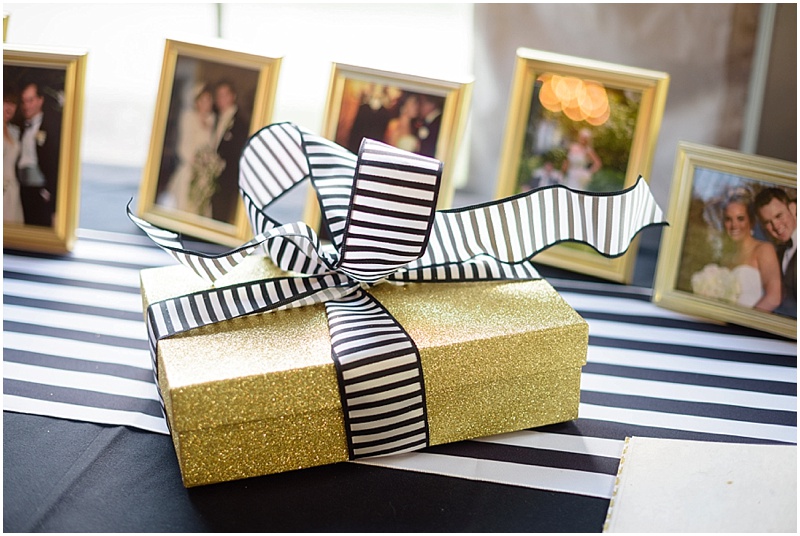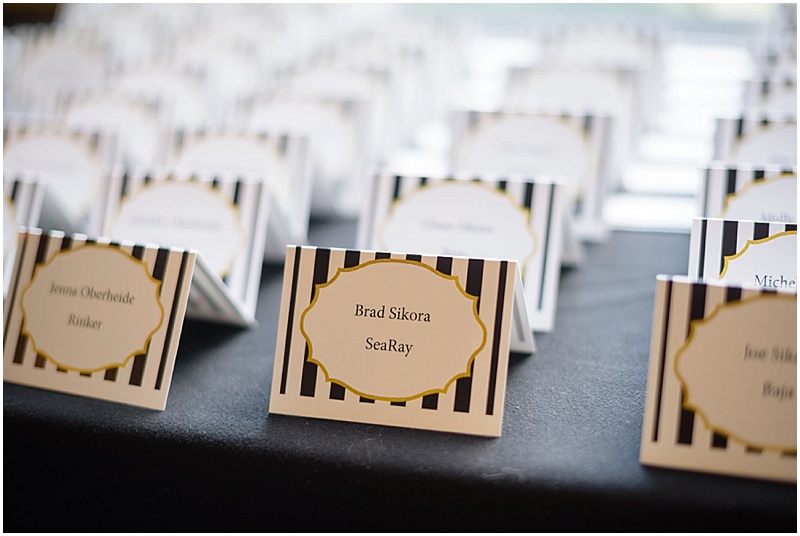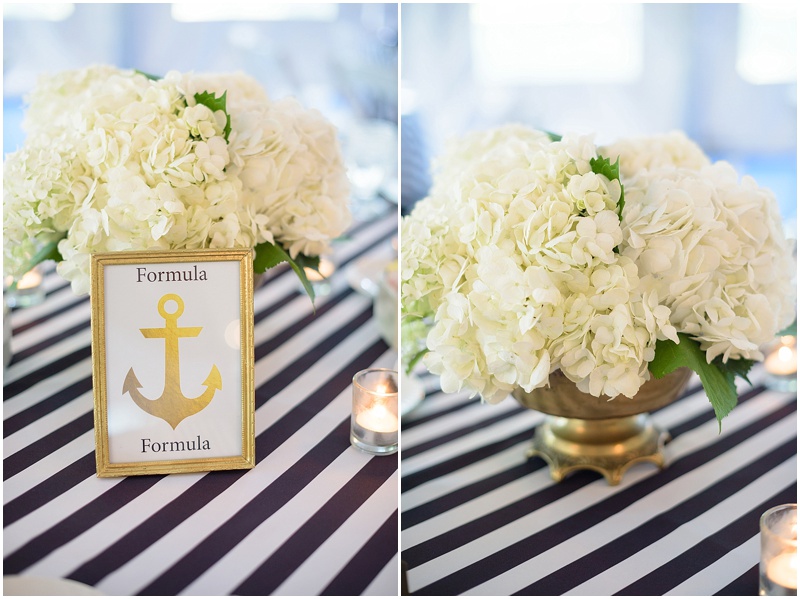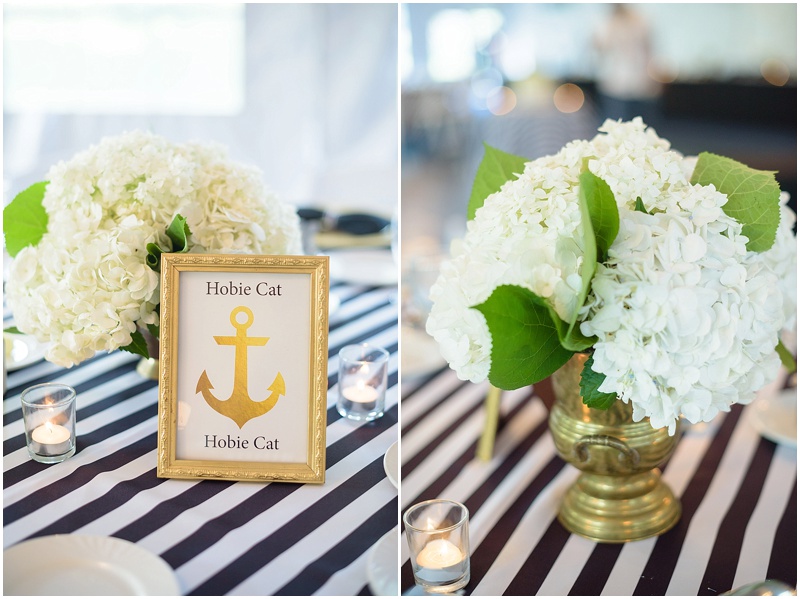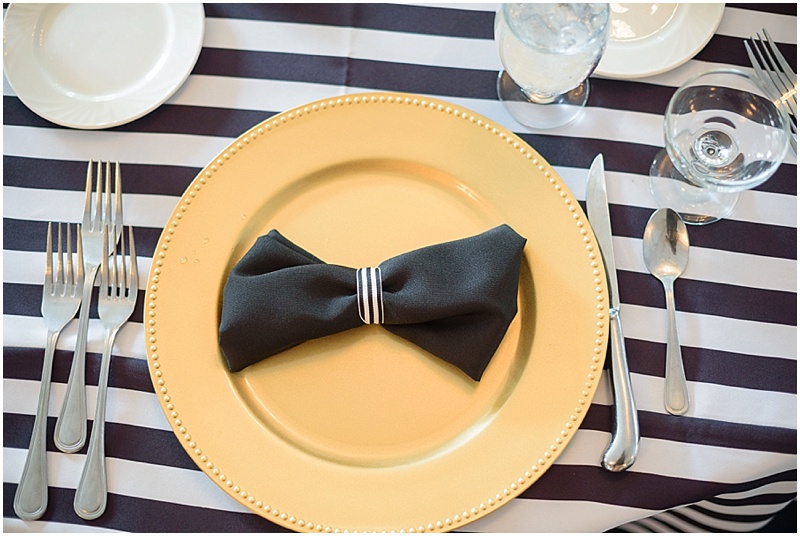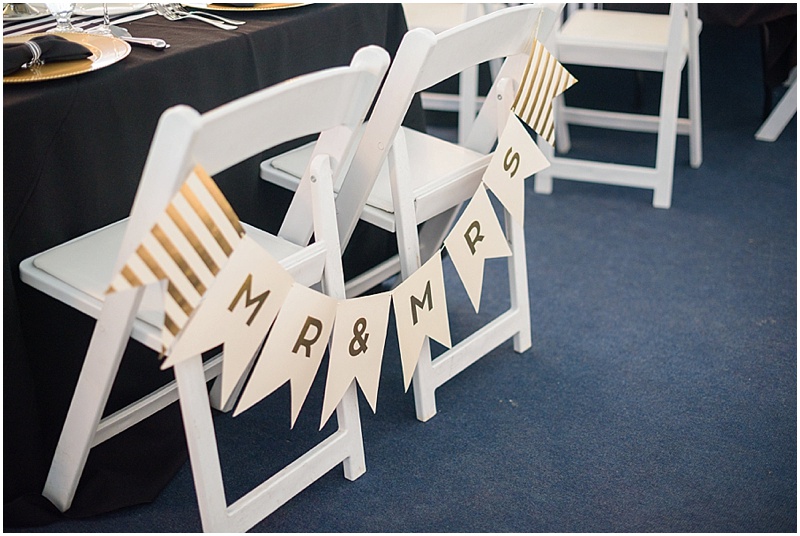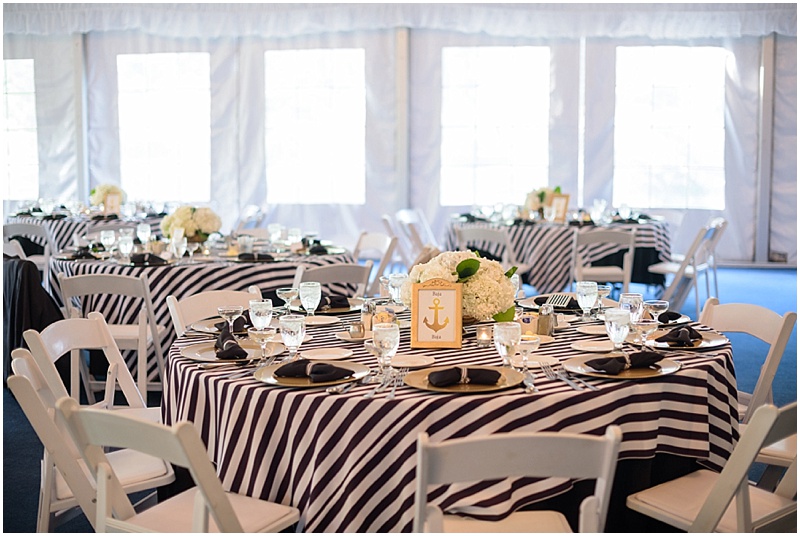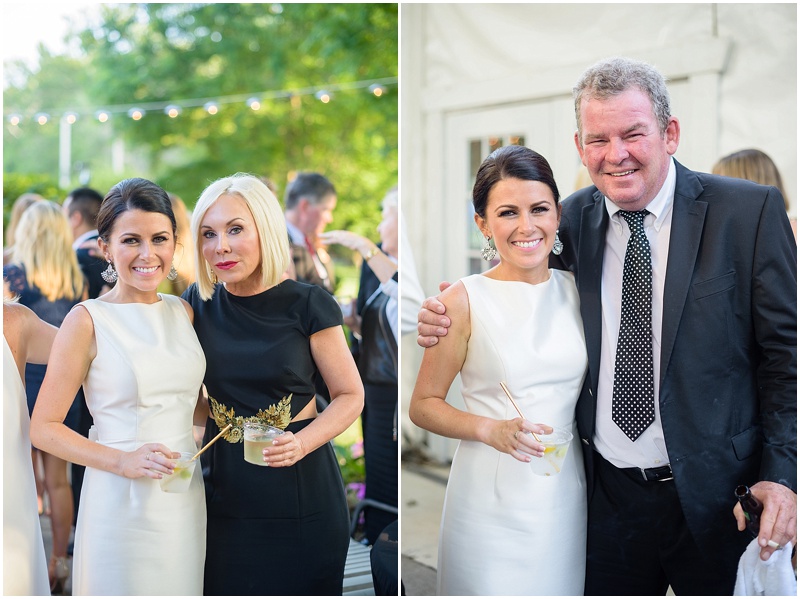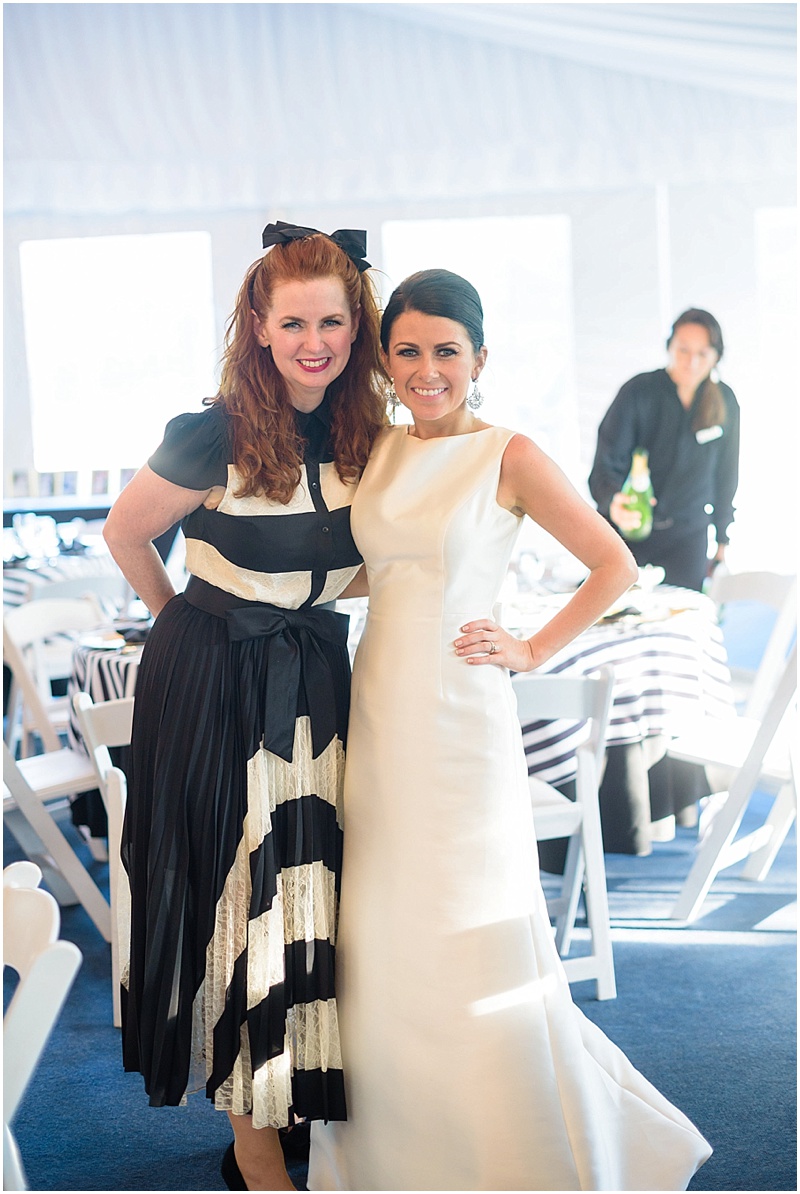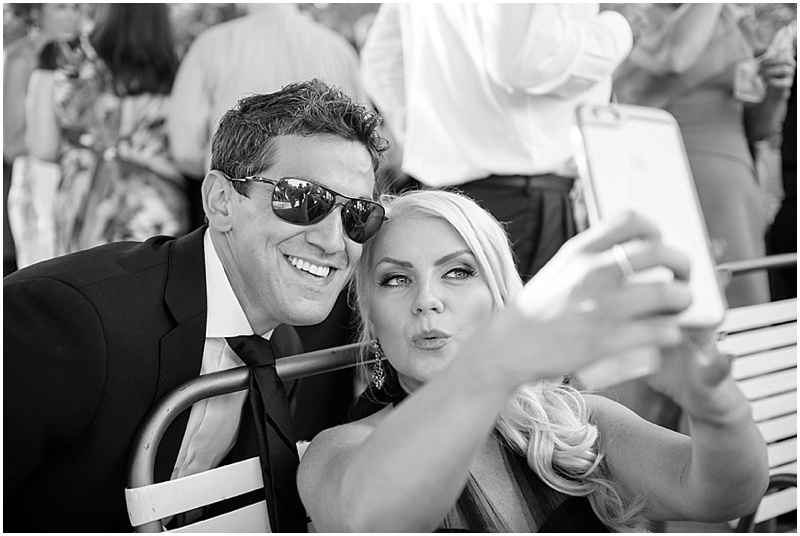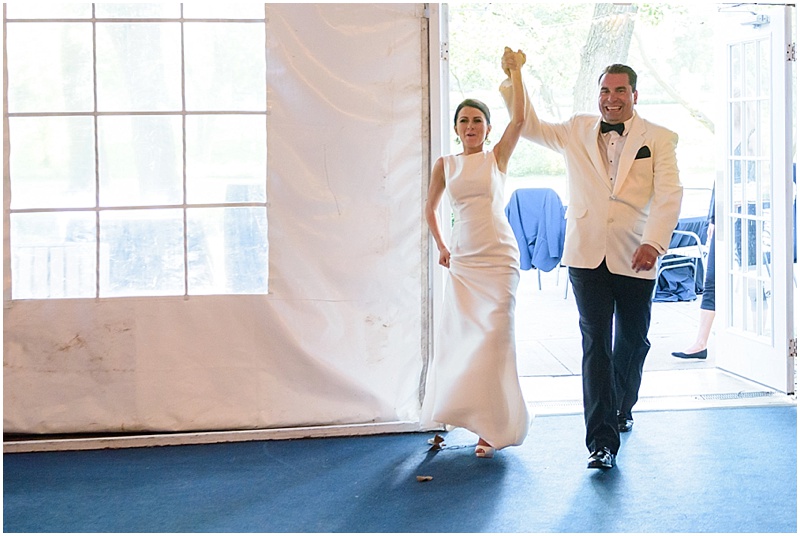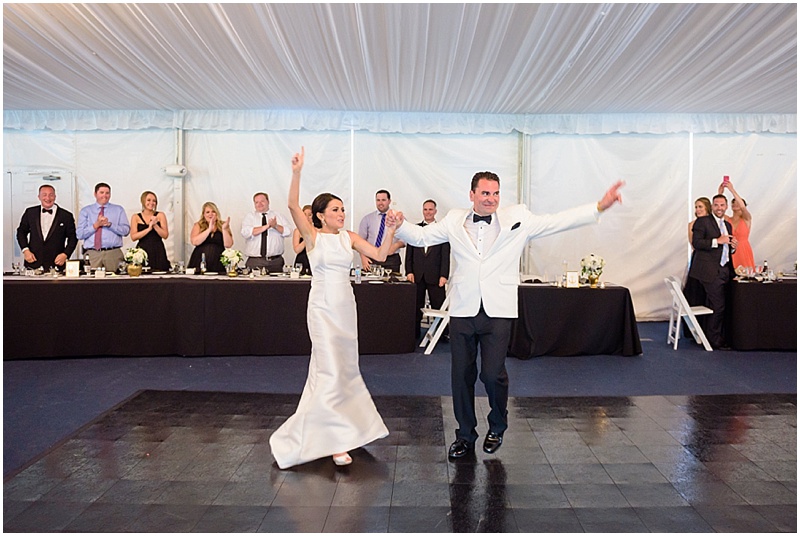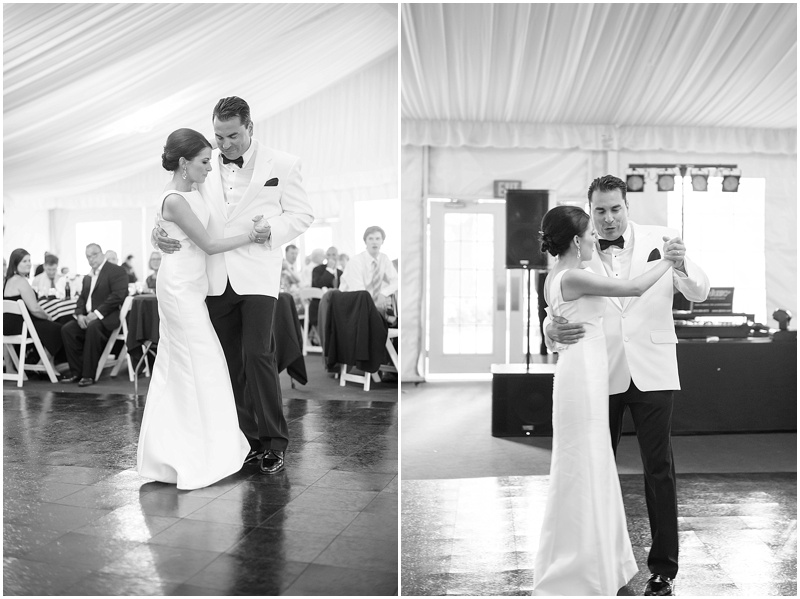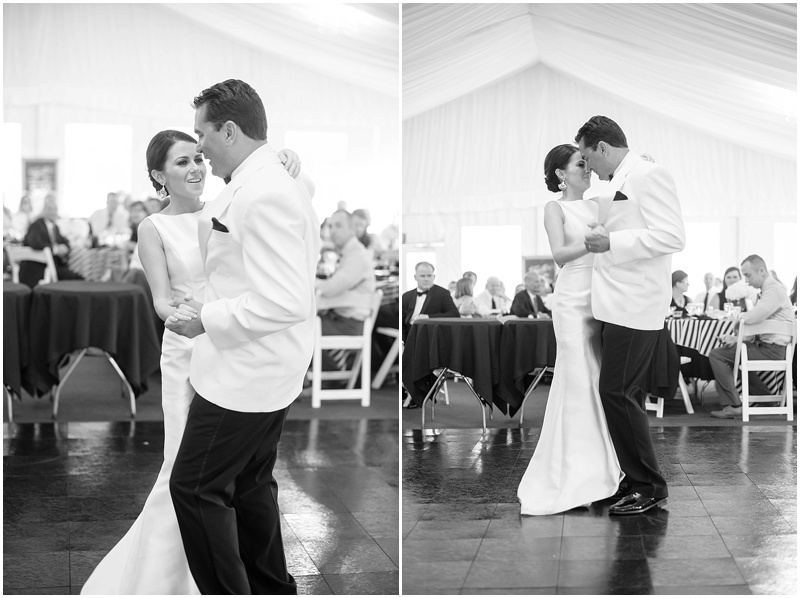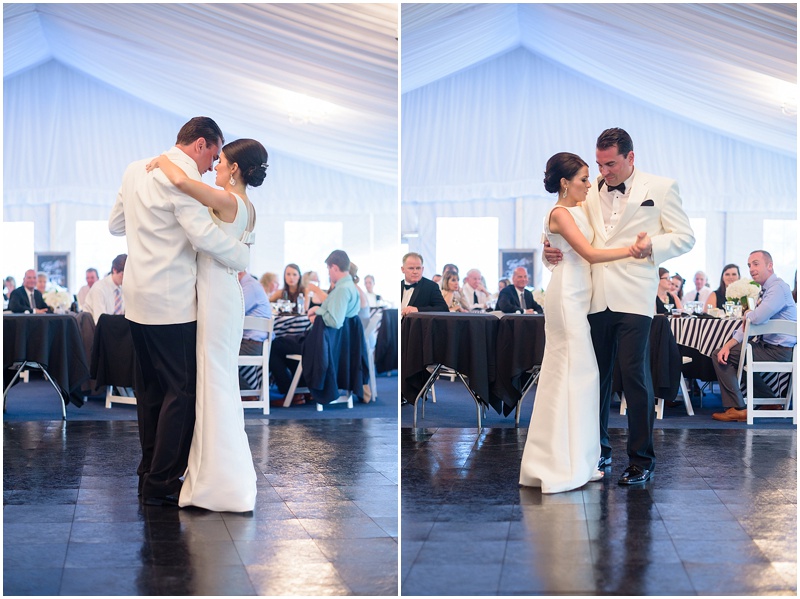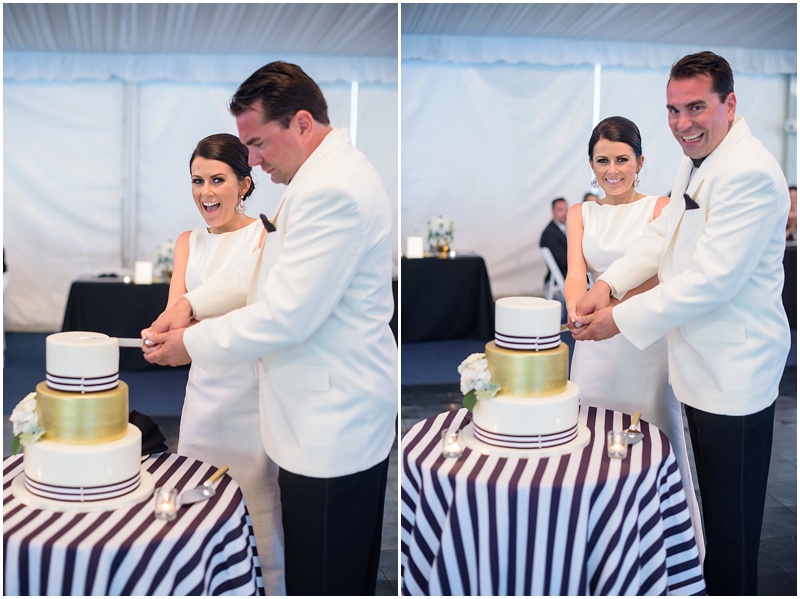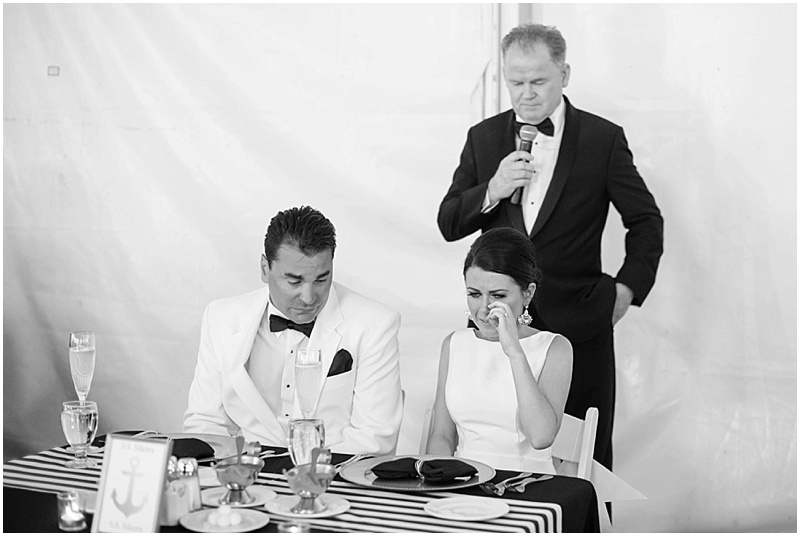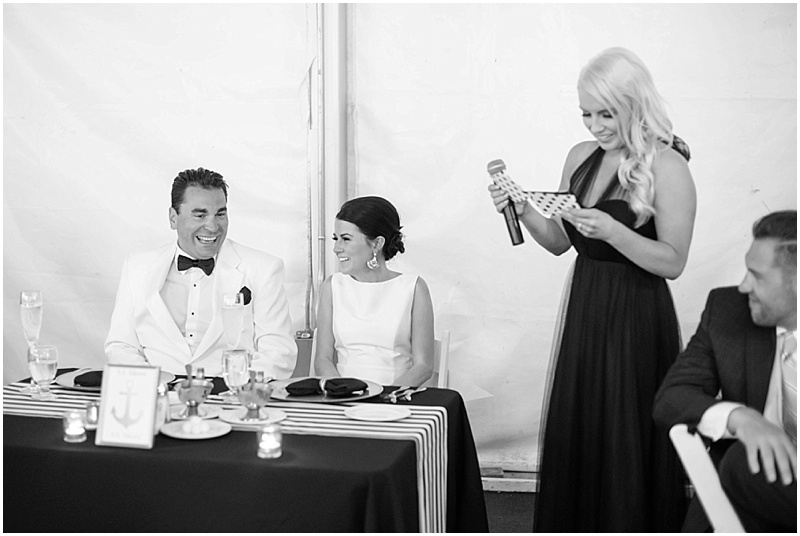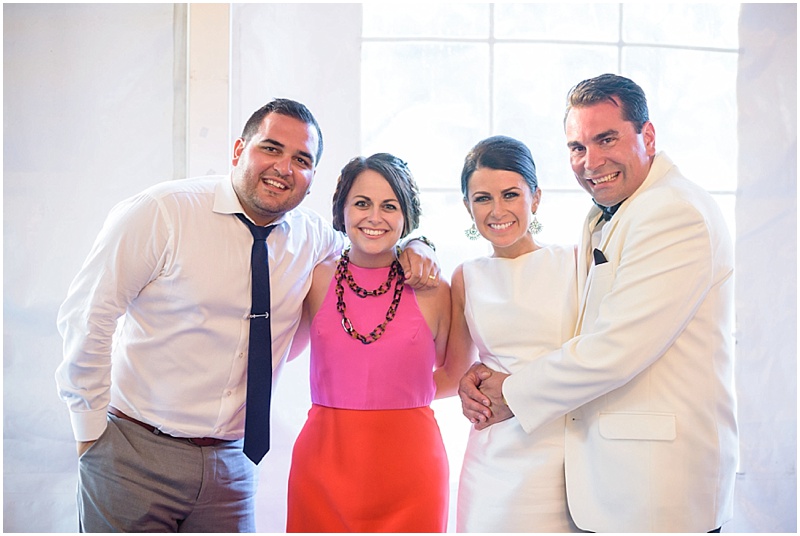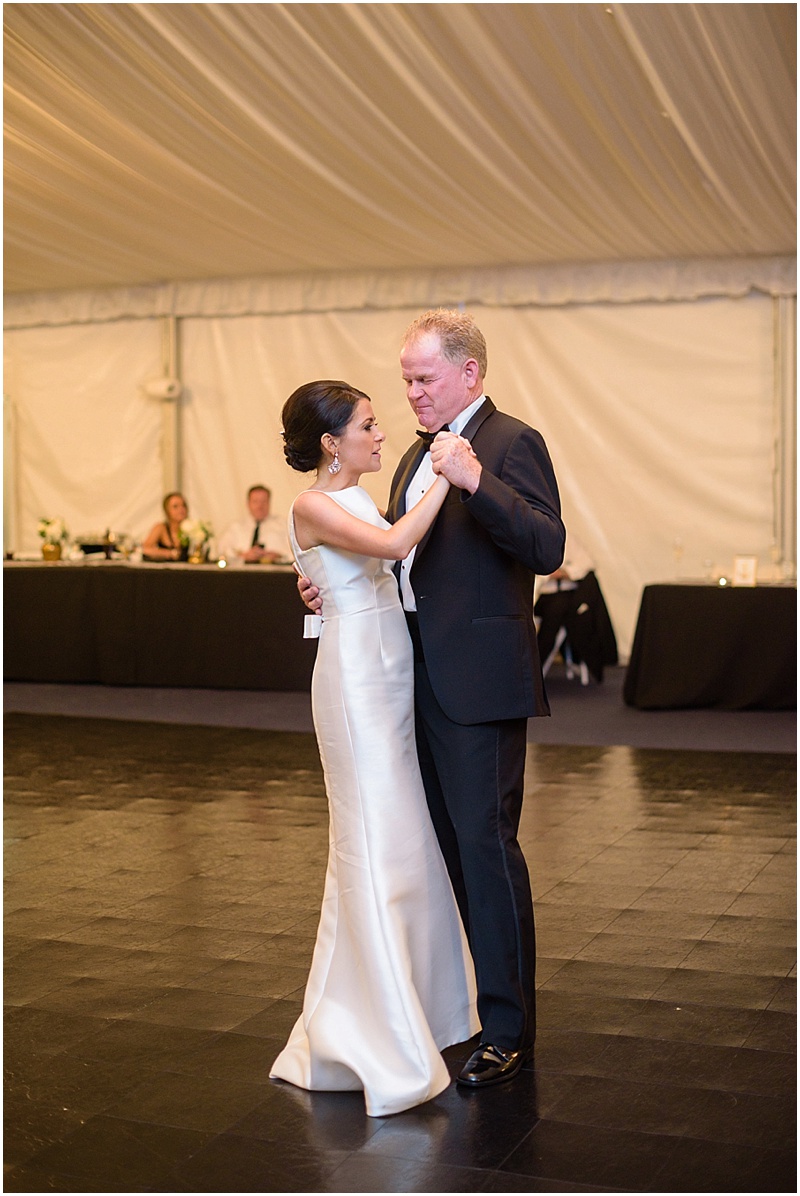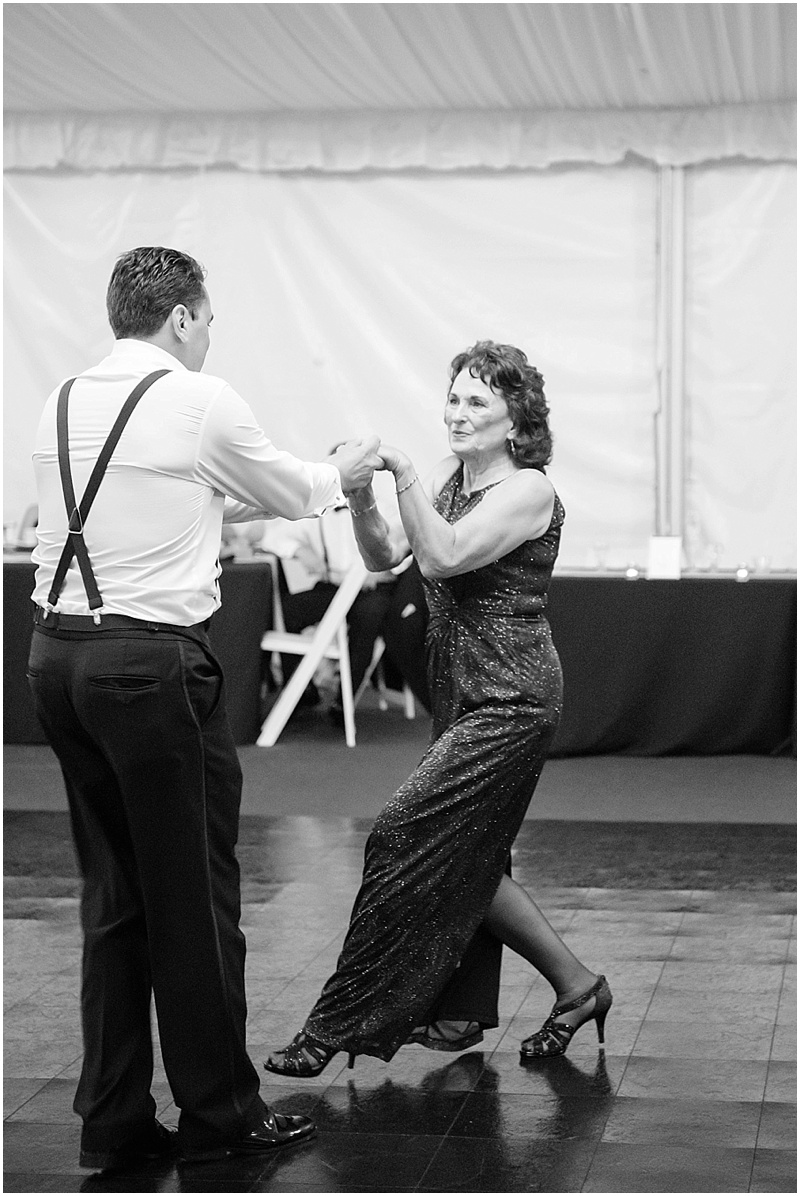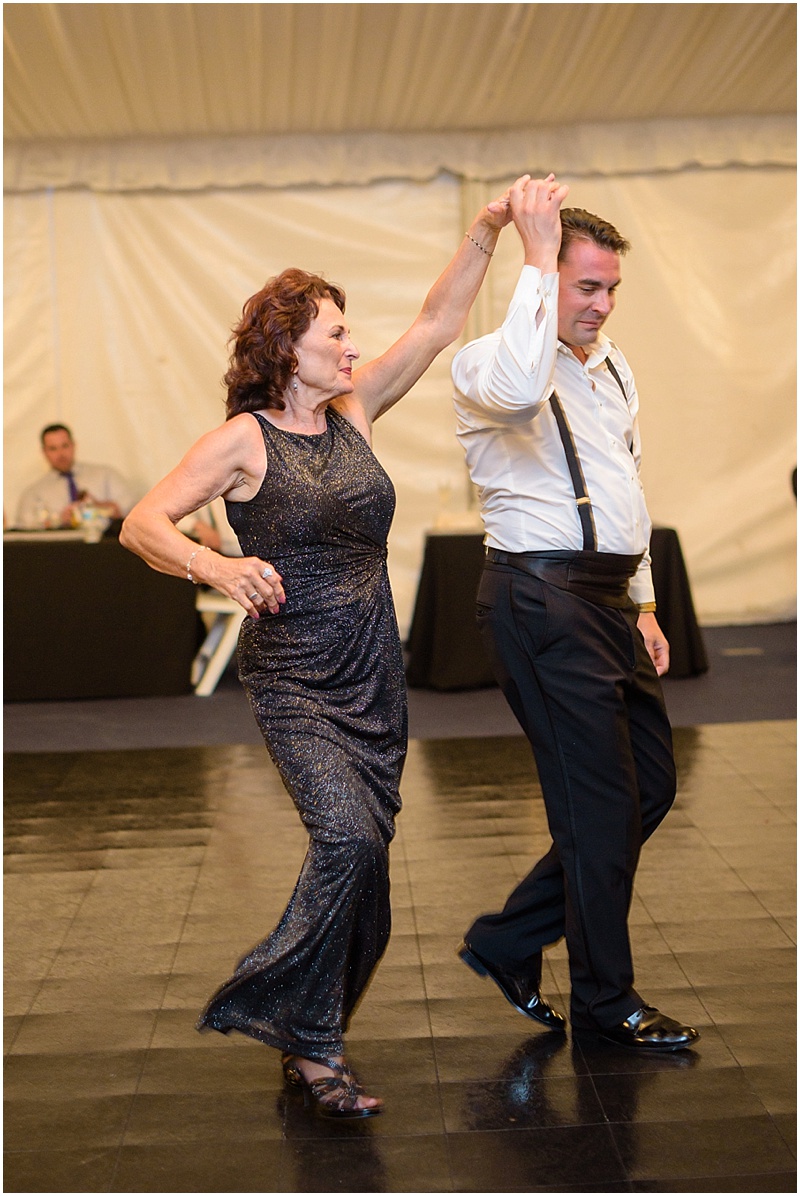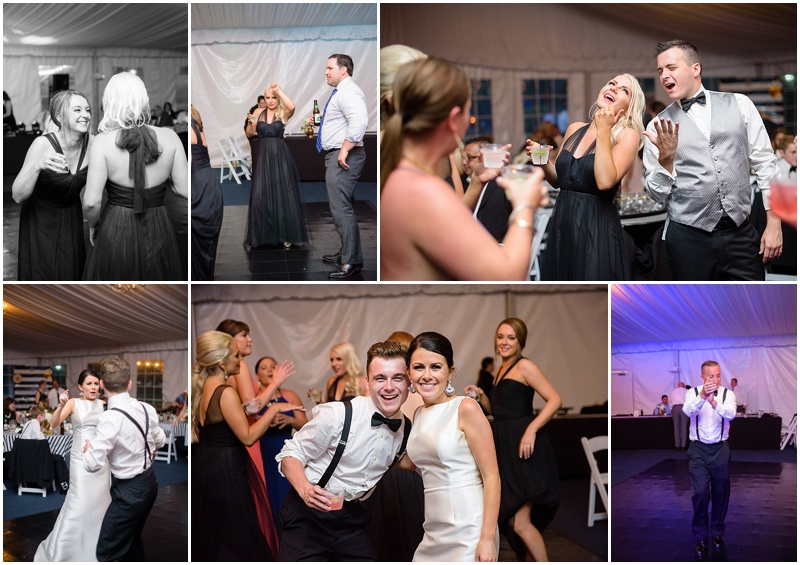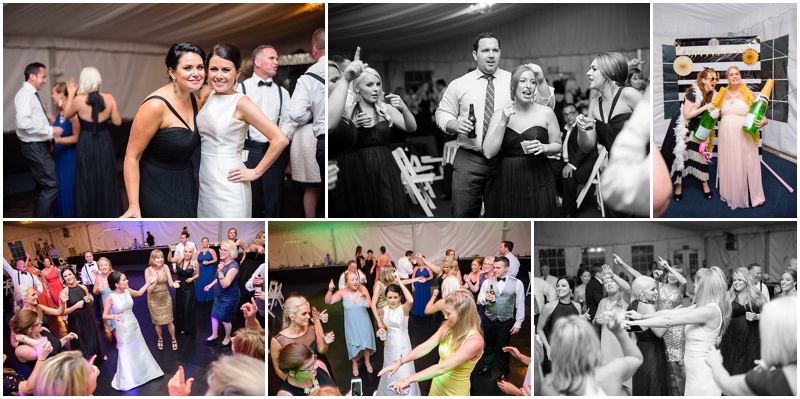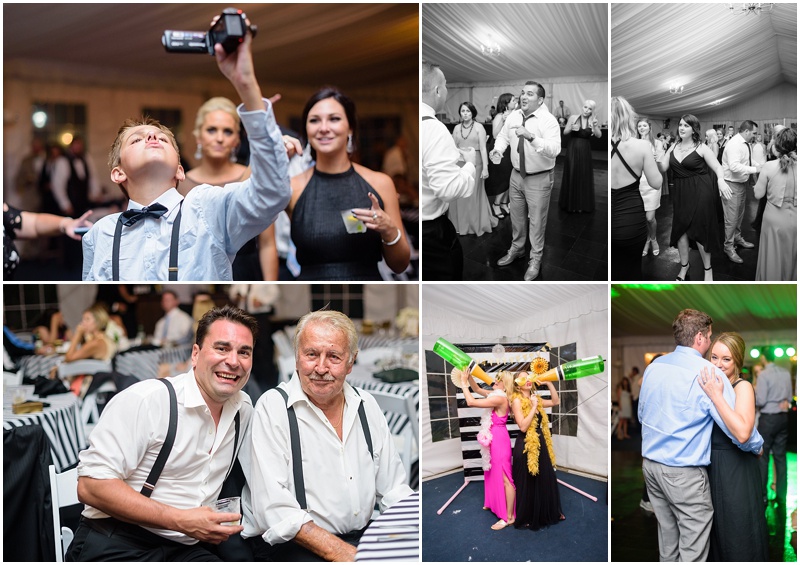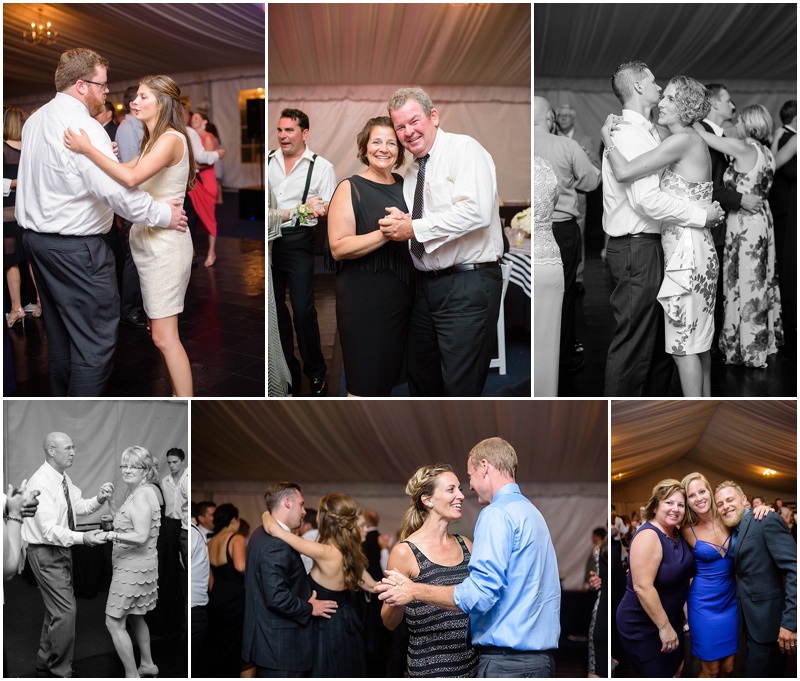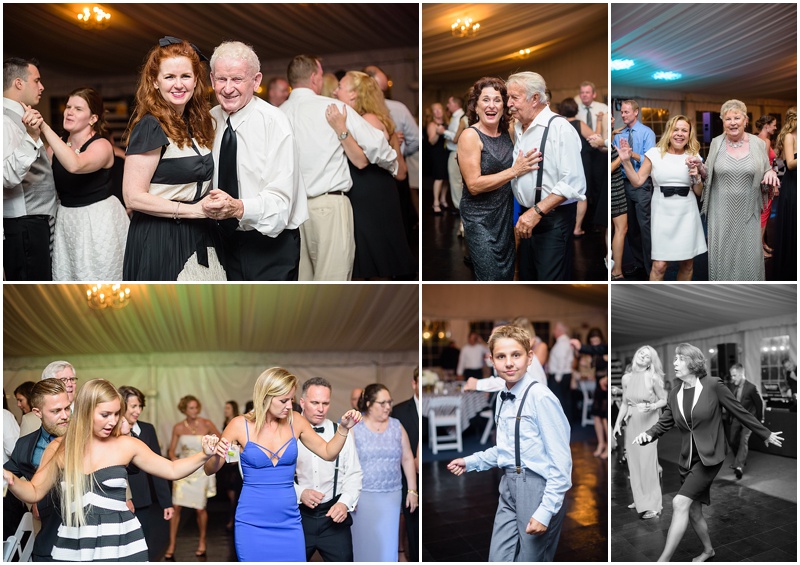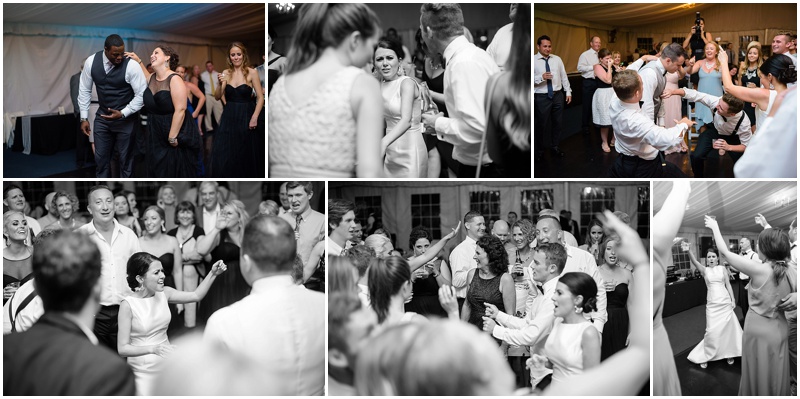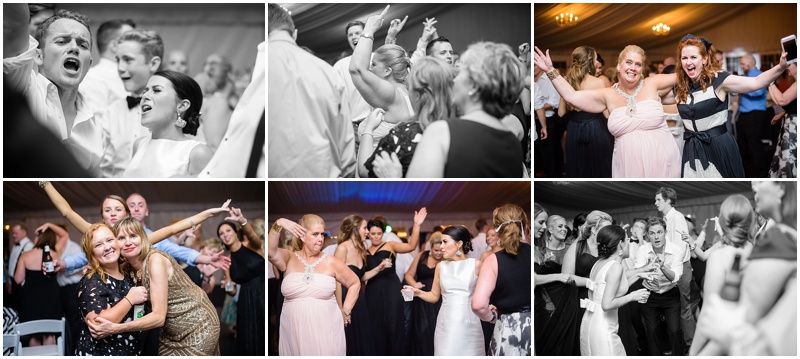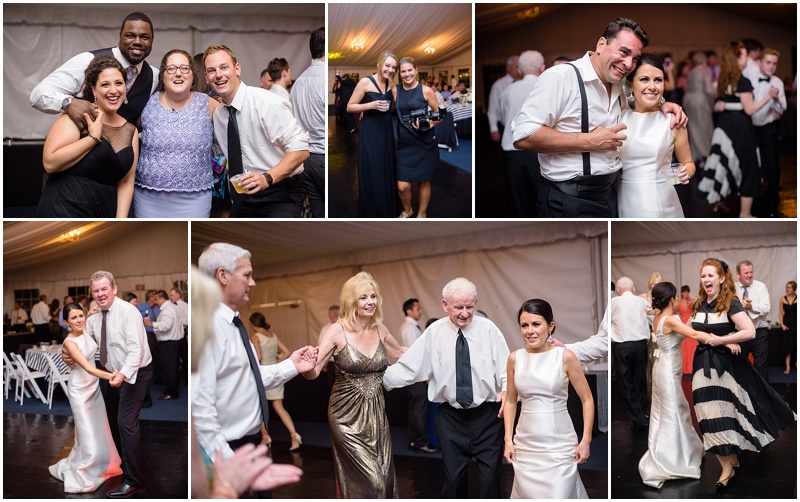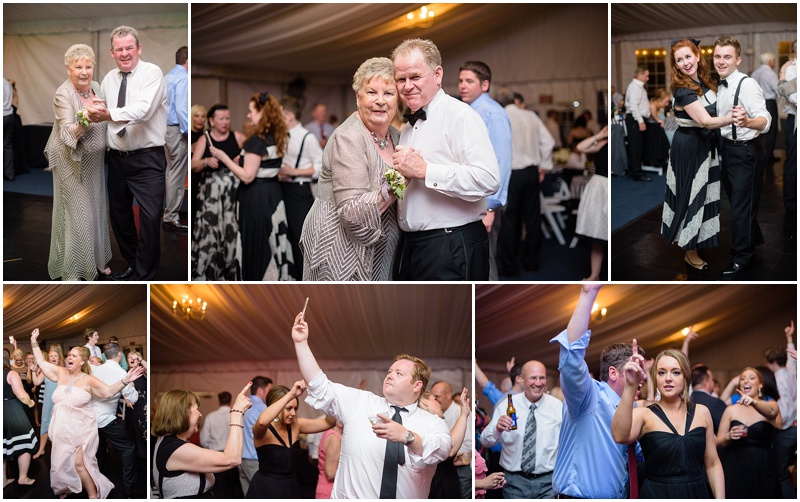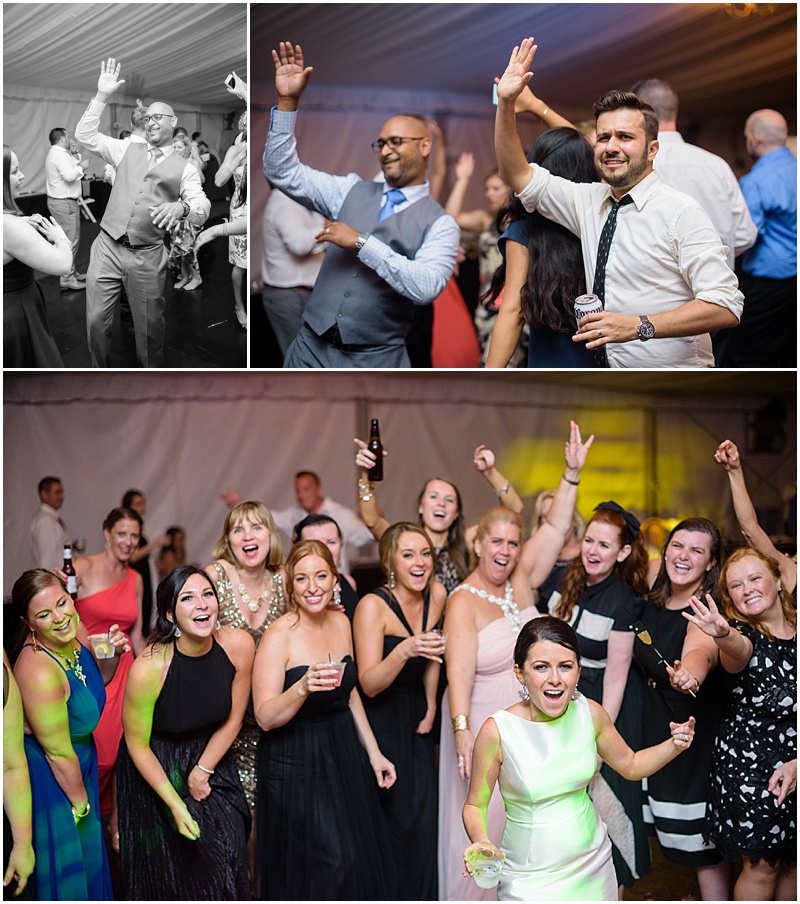 This stunning day could not have been possible without the hard work of the following creative team:
Ceremony and Reception: The Abbey Resort
Florals: Petal Play Design
Cake: Julie Michelle Cakes
DJ: Music in Motion
Day of Coordinator: Weddings With a Twist
Photographer: Gina Cristine Photography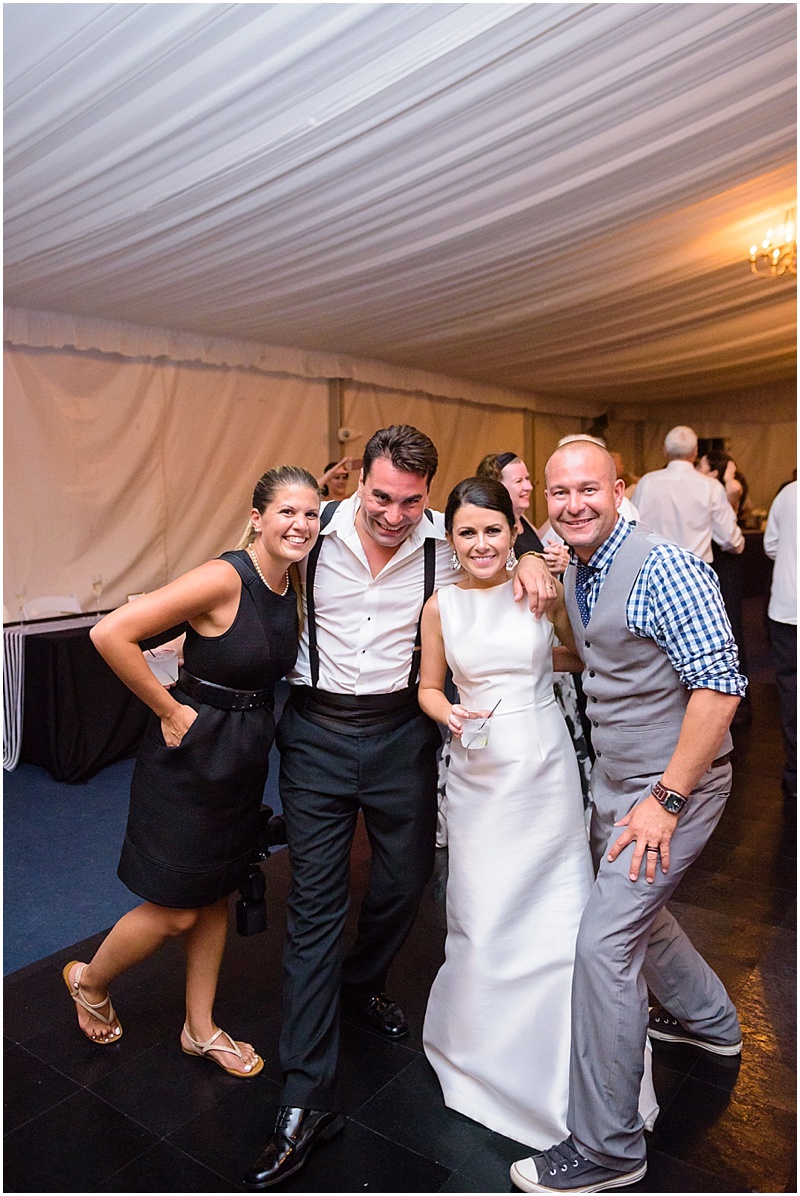 You May Also Like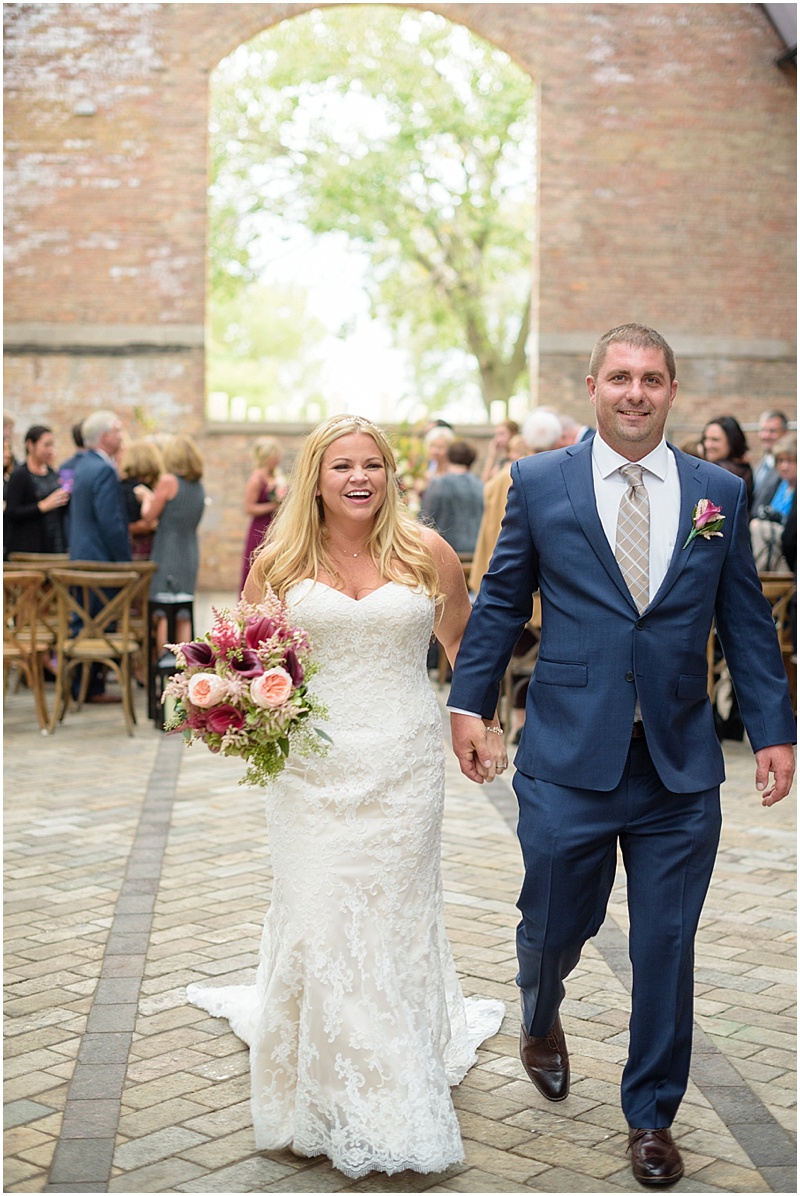 December 22, 2016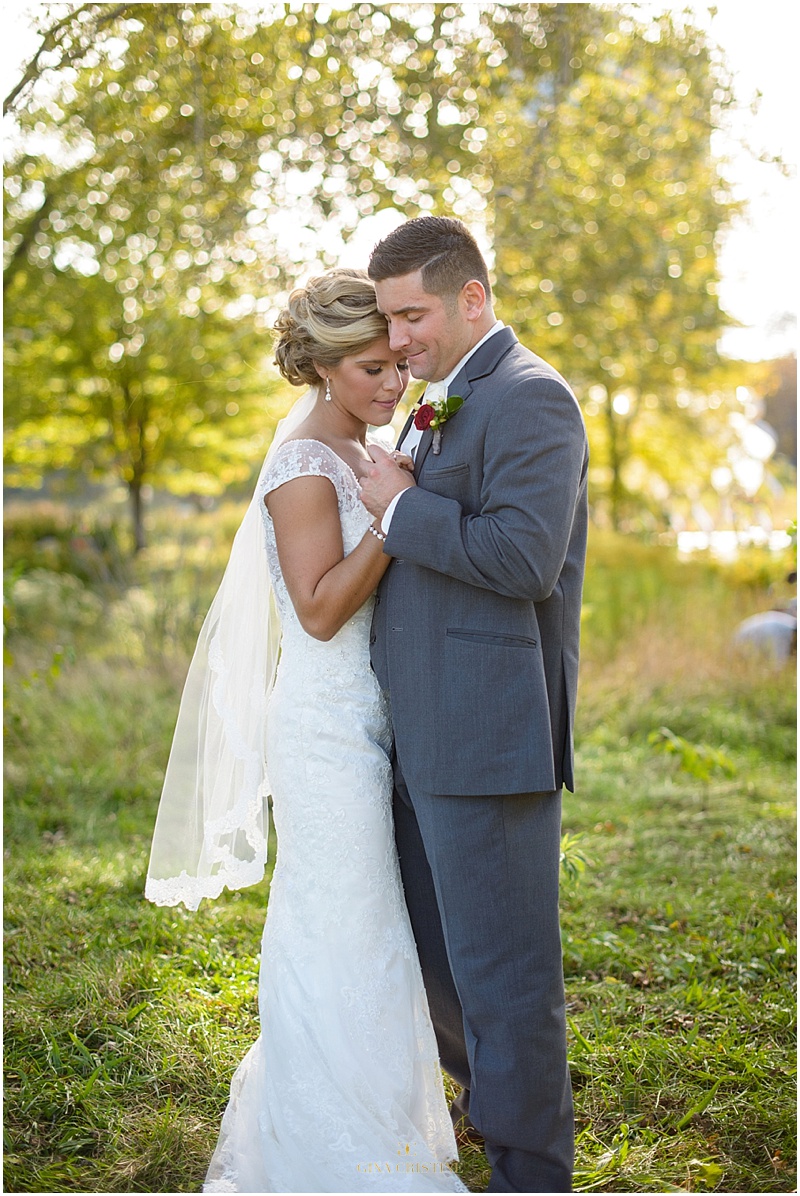 December 23, 2015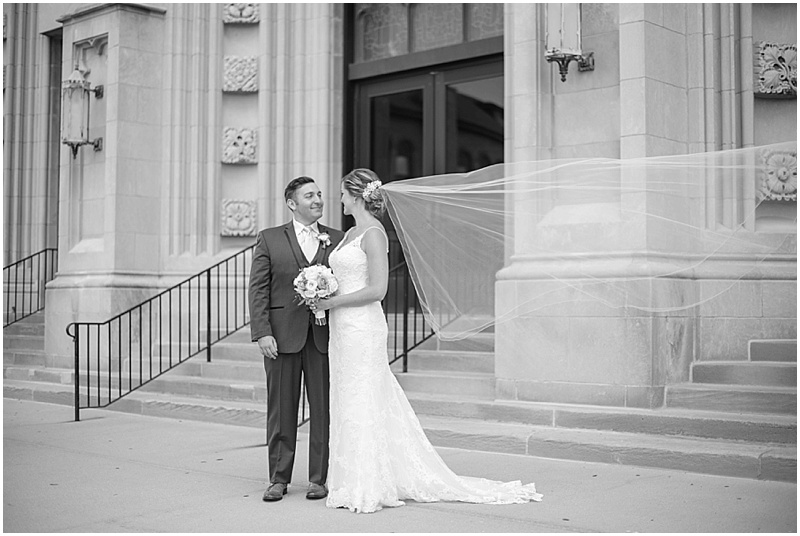 October 21, 2016