jackie + mark | moon palace riviera maya | 6.23.12
June 28, 2012
i won't give up
even if the skies get rough
i am giving you all my love
i'm still looking up…
A little sneak peek is ready, thanks to the plane ride home. I can not wait to do a full post, most of you probably saw this on Facebook / IG.
Let give me give a little background on the trip. We arrived Thursday to pouring rain. Everyone told us that it would be gone by the next day.
Friday we woke up to more pouring rain. Tom and I decided we needed to have a rain plan, and explored the entire resort for interesting and dry places for photos. We looked at the radar and tropical storm debbie was wrecking havoc on the golf, she still was not sure on which way she was going. Sadly other dramas were transpiring including jelly fish stings, broke planes (which in turn meant family not arriving till hours before the wedding began), missing wedding dress, and the uncertain answer about the weather. 
all we could do is sit and wait. and pray that we would get a little reprieve on saturday
and our prayers were answered.
the skies opened up saturday, wedding dress was found, family arrived, and the day was perfect.mark and jackie are an amazing couple and deserved nothing more than the most perfect wedding day. 
jackie, you were breathtaking. 
and mark, you were one handsome groom
congrats to mark + jackie. who won't give up, even if the skies get rough

You May Also Like
September 25, 2014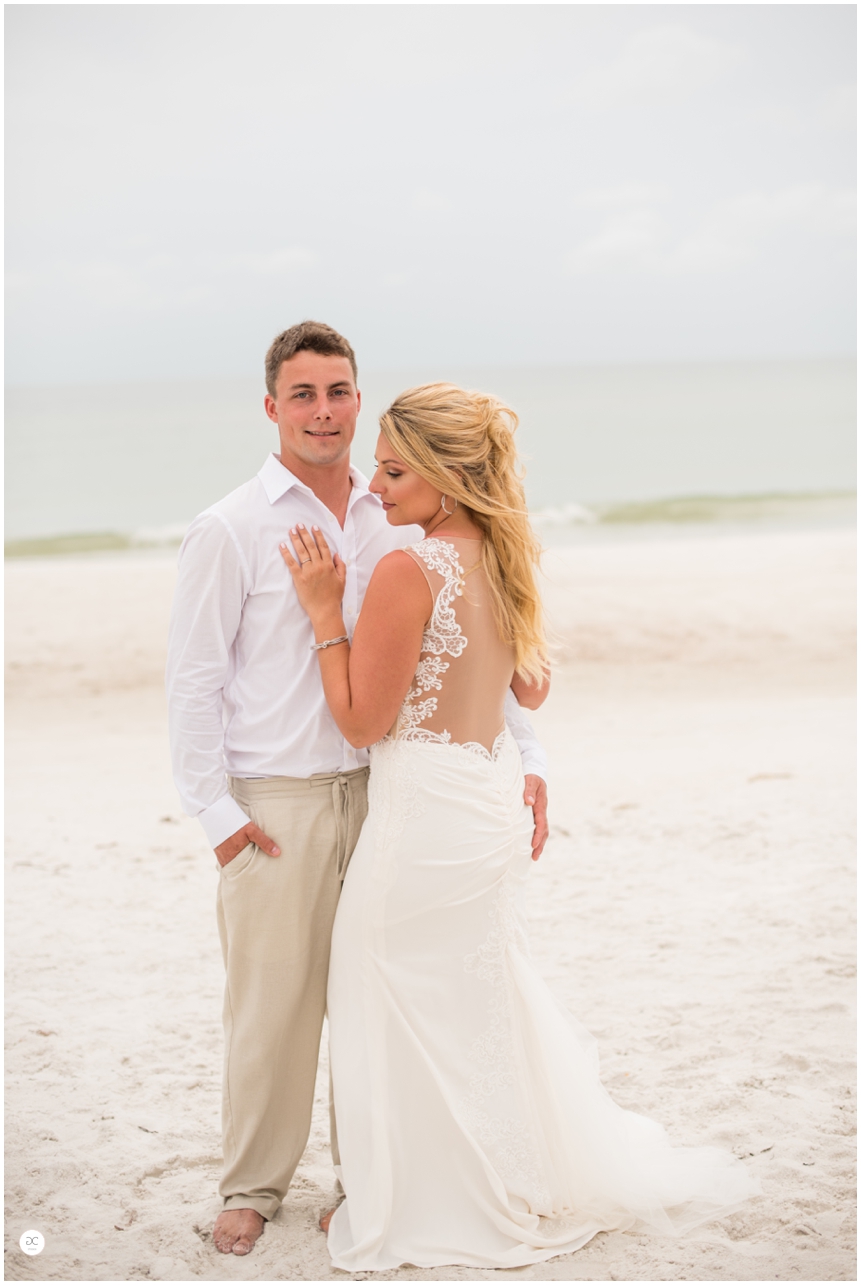 June 12, 2018