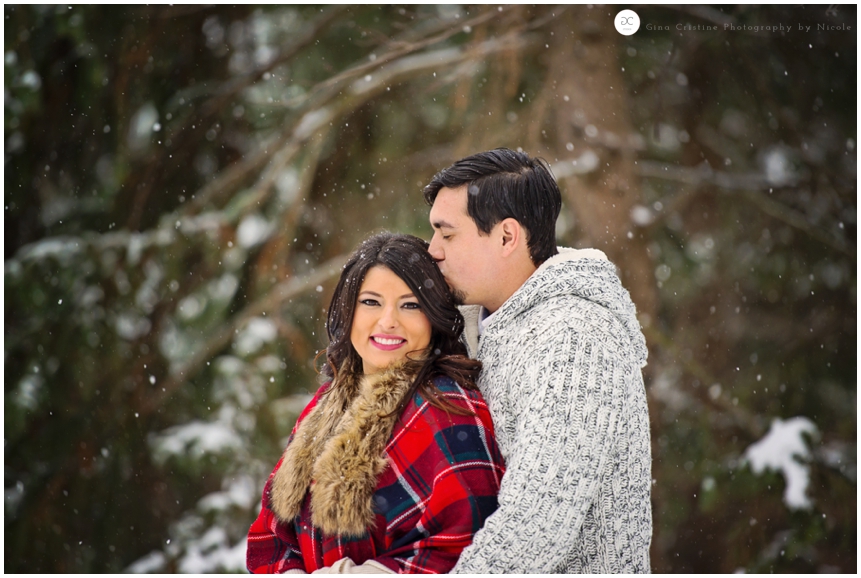 Mokena Winter Engagement Session | Elise + Mike | Gina Cristine Photography
January 26, 2017
When my cousin Elise got engaged a few months ago I know that my Mom's house would make for the perfect setting for a Mokena Winter Engagement Session.  For as long as I can remember Elise has always said that she wanted to be a December bride and get married in a winter wonderland.  So of course when she got engaged a few months ago she said to wanted Christmas engagement photos and lots of snow.  I'm not going to lie, I was very skeptical about the snow part actually happening since we haven't really gotten any before Christmas the last couple of years.  But, we went ahead and picked a December date that worked for everyone and crossed our fingers.
My Mom has the most beautiful Christmas decorations and together her and my Aunt got to work early on getting the house decorated in time so we could have some fun set ups inside too.
When the day finally arrived all of our praying for snow paid off!  It started snowing the night before and it was the most perfect snow ever – beautiful, fluffy white snowflakes continued to fall as we stepped out for pictures that blanketed the evergreens picture perfectly.
Elise couldn't have been styled any better, she brought along the most amazing outfits.  She was a glowing bride!  Her and Mike's love for each other was so amazing to see and it made their images even more priceless.
I'm so, so happy for you guys and cannot wait until you get the winter wonderland wedding of your dreams!
Nicole ~ Mokena Winter Engagement/Gina Cristine Photography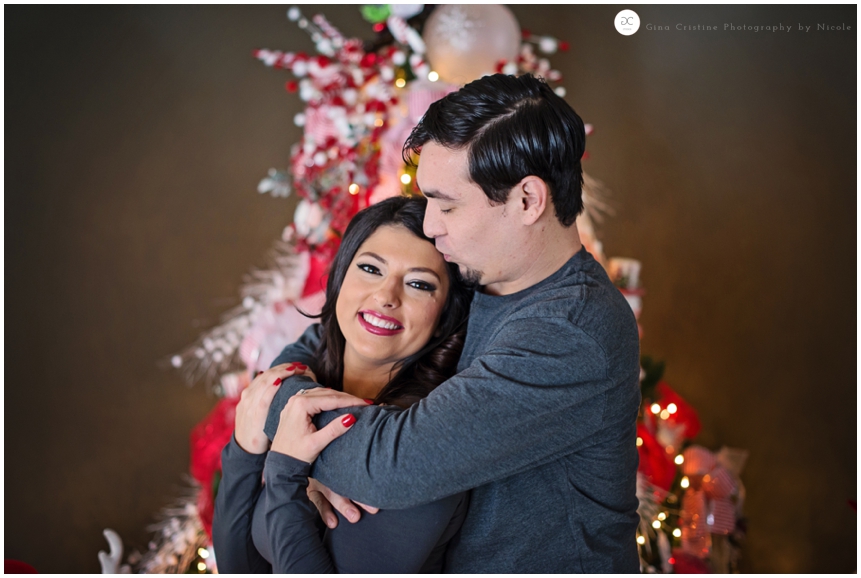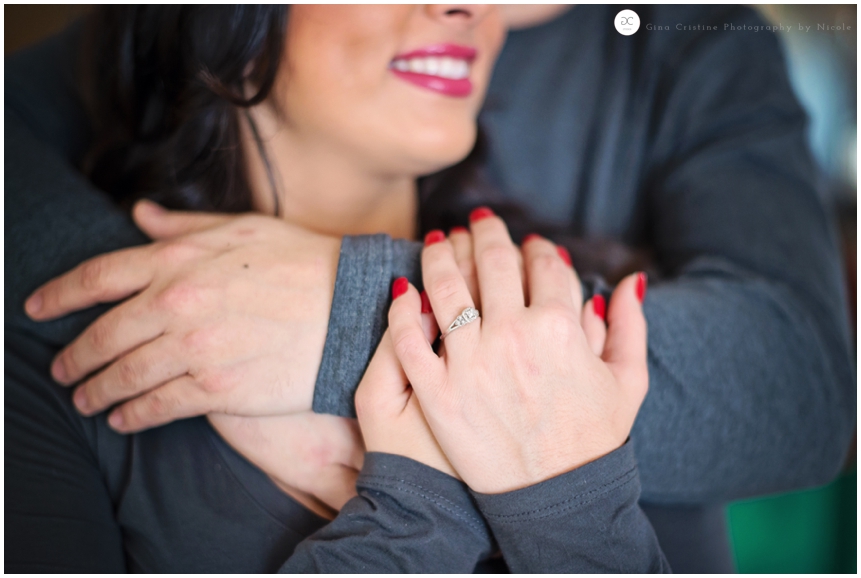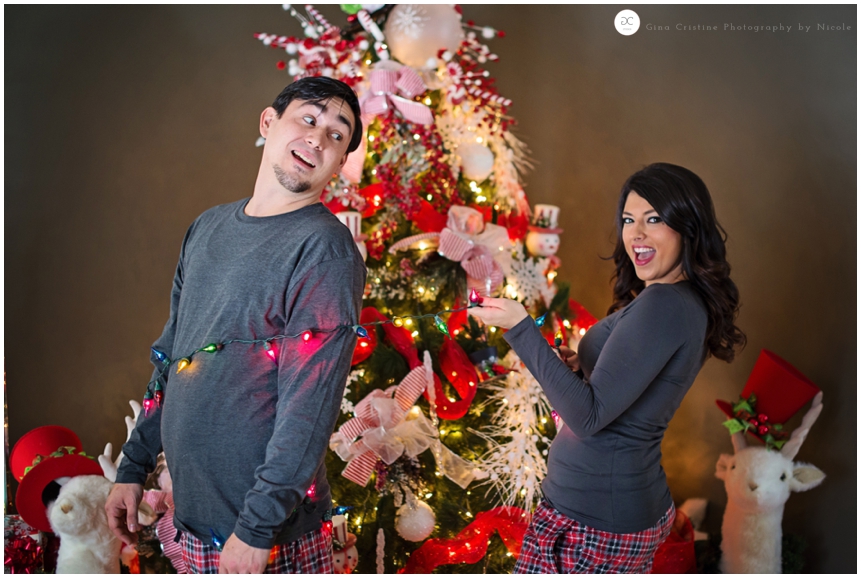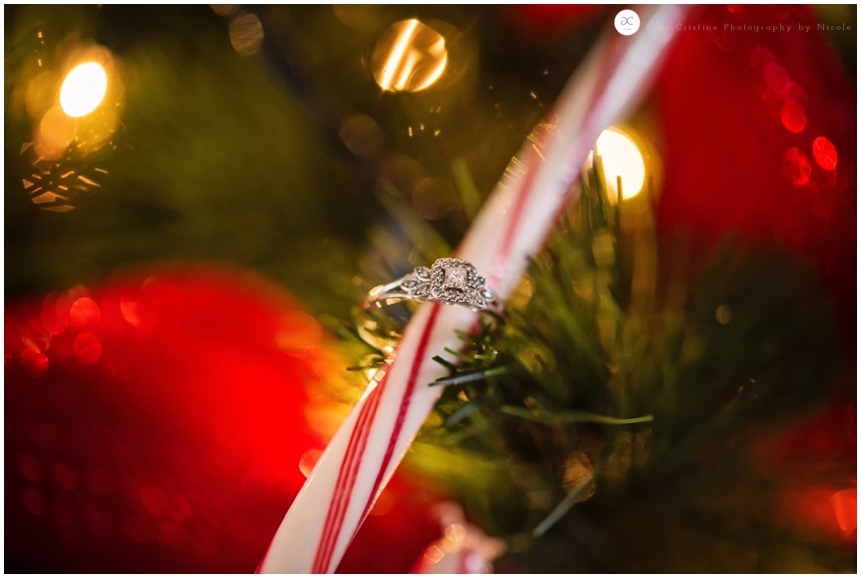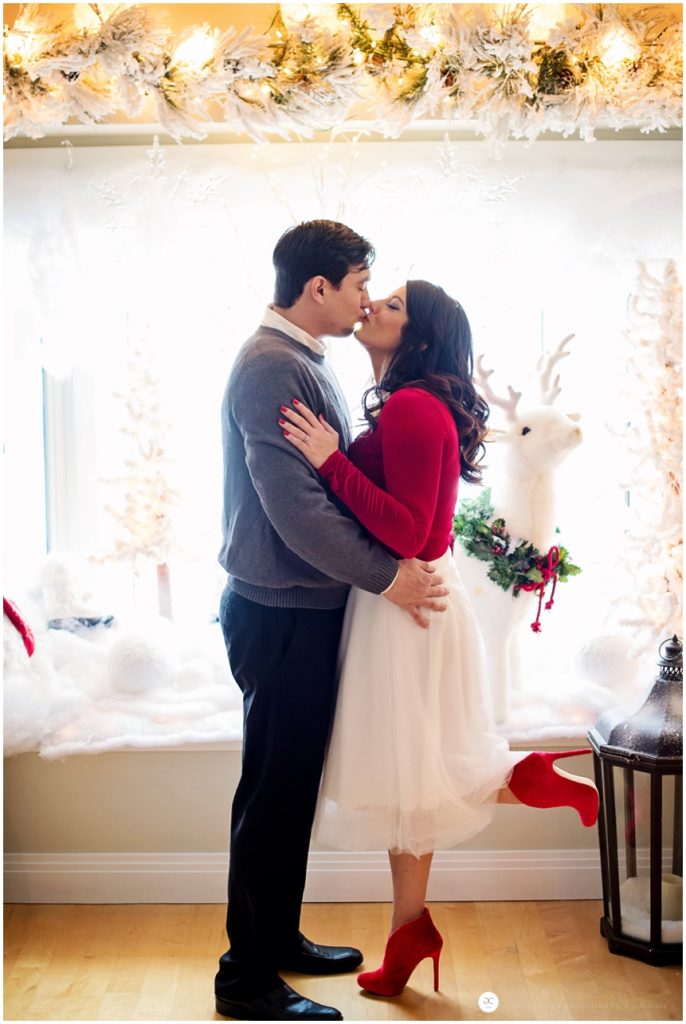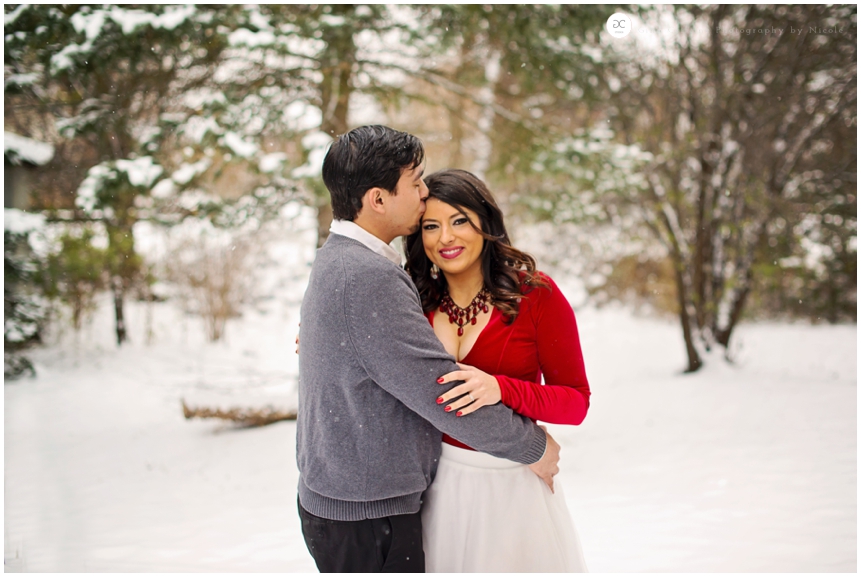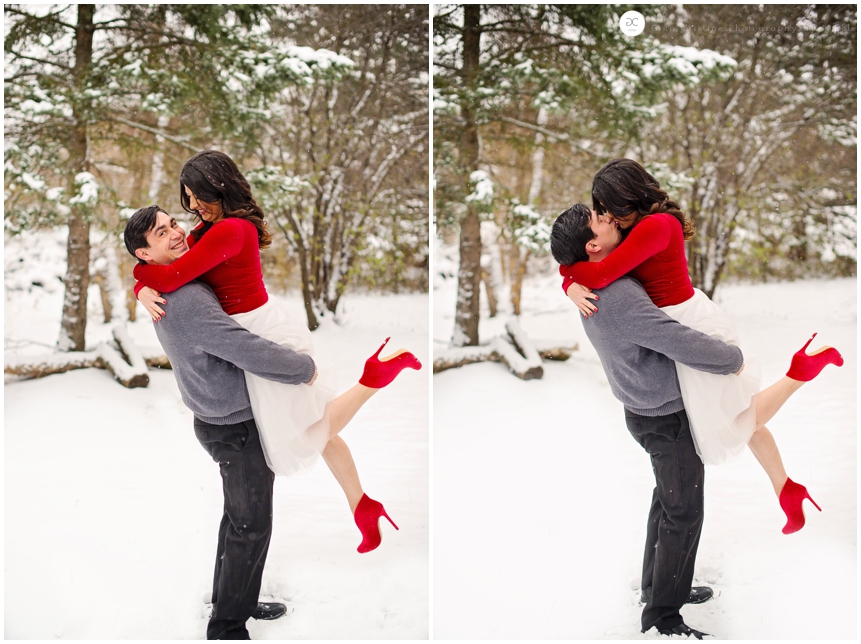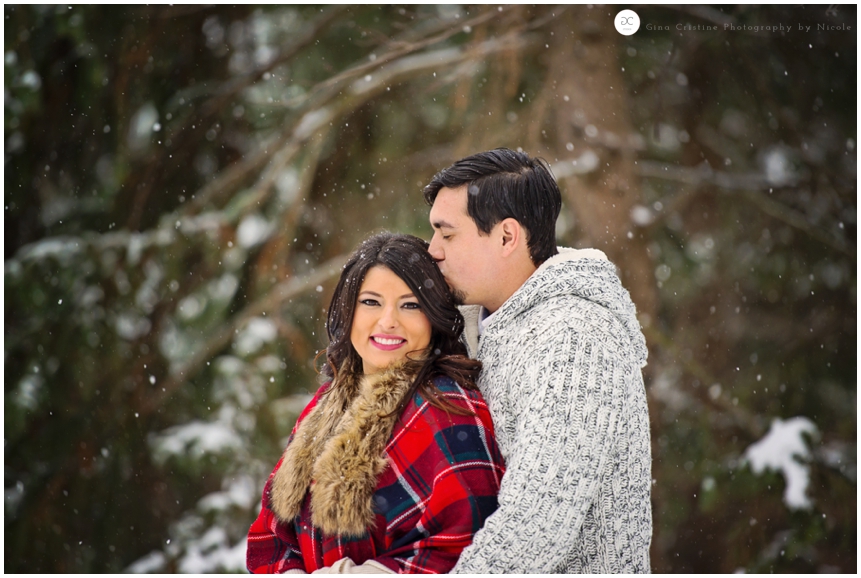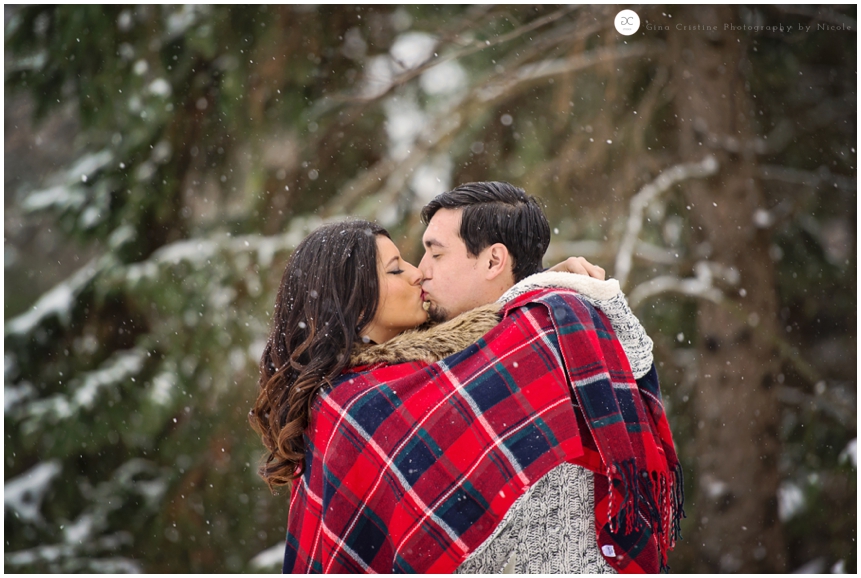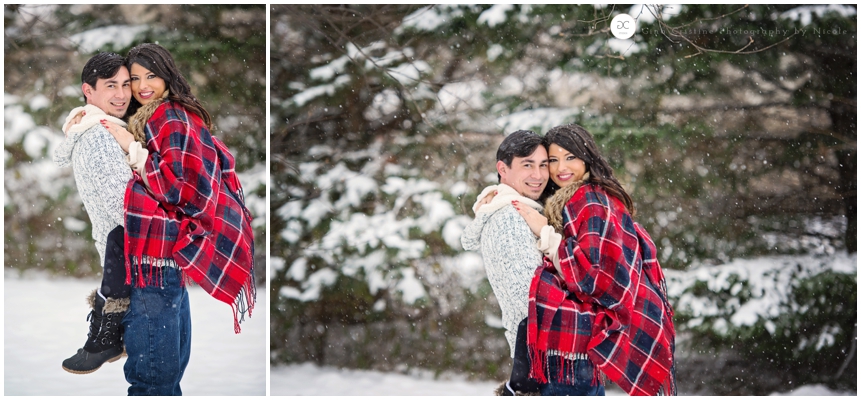 You can't have a winter session without a snowball fight!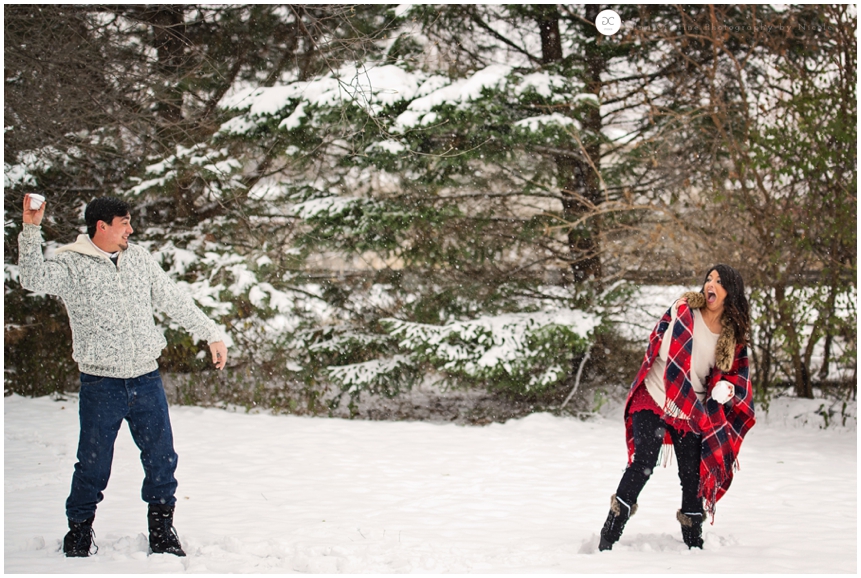 My sweet Caleigh will also be making her second debut as a flower girl!  She's so excited and wanted to be included in some pictures too.  Now to see if I can find a picture from when I was a flower girl in my Aunts' wedding at her age…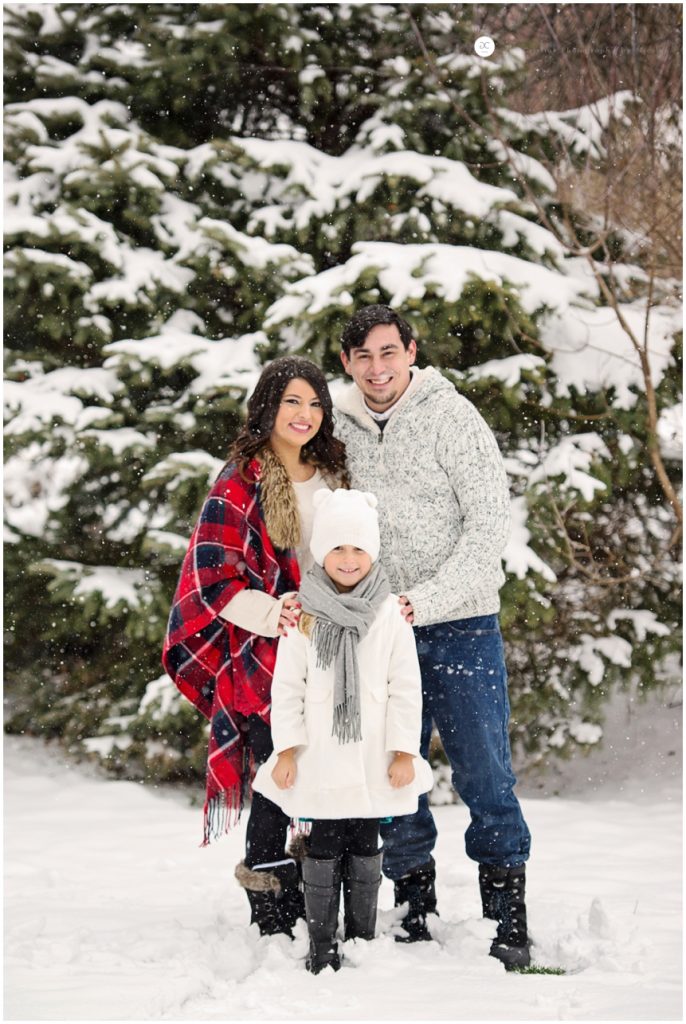 You May Also Like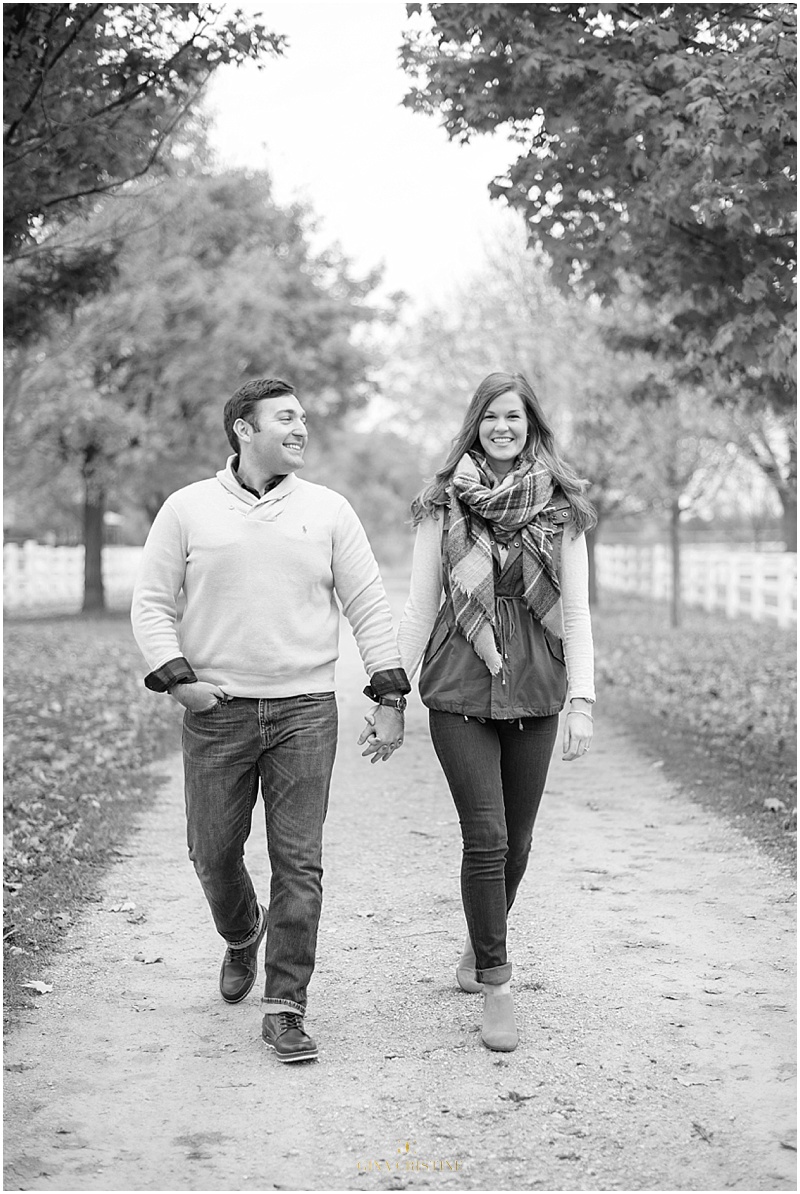 March 2, 2016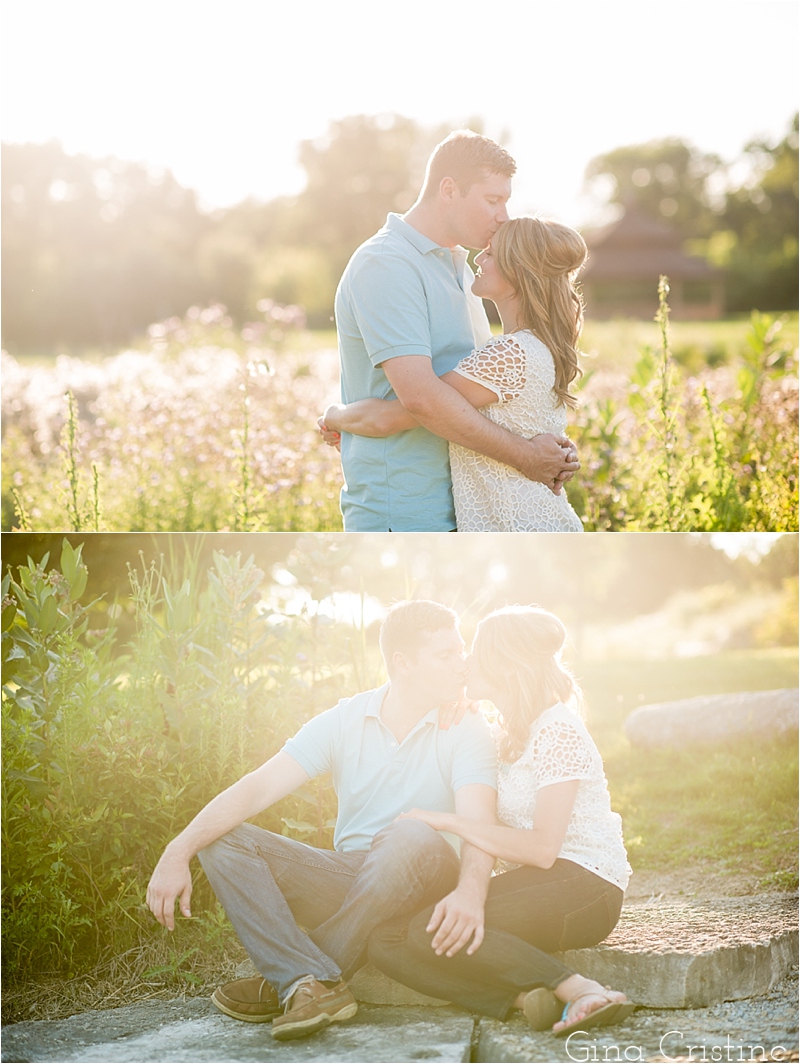 October 17, 2014